The NJ Cannabis Regulatory Commission (NJCRC) approved 56 adult-use cannabis licenses of different types. There were 42 conditional licenses, six conditional to annual conversions, and eight annual licenses awarded in the rapidly growing NJ cannabis industry.
New Jersey Conditional Adult-use Cannabis Licenses Winners
NJCRC Executive Director Jeff Brown explained 42 conditional licenses would be awarded.
1 2399 Buzzy Bee Business Partners LLC Cultivator Micro
2 2335 Green Family Farm, LLC Cannabis Cultivation
3 2414 RYC ENT LLC Cultivator Micro
4 2115 Taste of Earth Cultivator Micro
5 2336 Mary Jane's Strains Cultivator Micro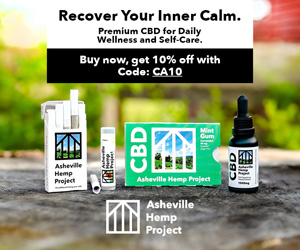 6 1934 Flavors Wellness Farms Cultivator Standard
7 2005 Green AgroLab LLC Cultivator Standard
8 2361 Lucky Buds LLC Cultivator Standard
9 2485 Regal Farms NJ LLC Cultivator Standard
10 1208 Solar Cannabis NJ, LLC Cultivator Standard
11 2400 Buzzy Bee Business Partners LLC Manufacturer Micro
12 2478 Freshley Greene LLC Manufacturer Micro
13 2487 Iron Falls Growery LLC Manufacturer Micro
14 2465 Prolific Growhouse Manufacturer Micro
15 2125 The Cannabis Philosophy LLC Manufacturer Micro
16 2451 Green Zen Therapy, LLC Manufacturer Standard
17 2444 Lucky Buds LLC Manufacturer Standard
18 2156 Statewide Property Holdings NJ LLC Manufacturer Standard
19 2356 Boutique Gardens Retailer Micro
20 2365 Cannabis NJ LLC Retailer Micro
21 2418 High End Cannabis Corporation Retailer Micro
22 2484 Elevated Essentials's LLC Retailer Micro
23 2401 Green Paradise Therapy LLC Retailer Micro
24 2317 Klassic Kush, Inc. Retailer Micro
25 2350 Nary Group LLC Retailer Micro
26 2158 Project Greenlife LLC Retailer Micro
27 2206 A Higher Ground Dispensary LLC Retailer Standard
28 2500 Bloomeri LLC Retailer Standard
29 2449 Bud Bazaar LLC Retailer Standard
30 2325 Divine Greens NJ LLC Retailer Standard
31 1637 Gardenmade New Jersey, LLC Retailer Standard
32 2440 Green Leaf Wellness Solutions LLC Retailer Standard
33 1979 Highland House, LLC Retailer Standard
34 2447 Kota Canna LLC Retailer Standard
35 2471 Levitate NJ Cannabis LLC Retailer Standard
36 2515 Lilac Dispensary LLC Retailer Standard
37 2457 Magicae Wellness LLC Retailer Standard
38 2443 Maude's Potted Plant Retailer Standard
39 2363 Perennial Group Corporation Retailer Standard
(There is no number 40 in the NJCRC awardee PDF – see below displayed PDF)
41 2355 Shigh LLC Retailer Standard
42 2454 Upper Echelons Dispensary LLC Retailer Standard
They were approved 5-0
List-of-Applications-Conditional-License

"a community of folks who want to learn how to get into this industry."

NJCRC Office of Diversity and Inclusion Director Wesley McWhite
NJ Adult-use Conditional Cannabis Conversion to Annual Licenses Approved
"Like conditional licenses, these are assessed for priority. That priority is then verified," Brown noted.
He explained the conversion application has more metrics to pass than the conditional.
"That's when you get investigations," Brown said. That process includes examining their source of funds.
Then they were announced:
1 2223 FullTilt Labs LLC Cultivator Micro
2 1946 Good Lettuce Company Cultivator Standard
3 2224 FullTilt Labs LLC Manufacturer Micro
4 1948 Good Lettuce Company Manufacturer Standard
5 2211 Leif Enterprises LLC Manufacturer Standard
6 2333 Happy Leaf LLC Retailer Micro
"We're going to see more of these in the future," Brown said about the small number.
The NJCRC approved them 4-1, with Commissioner Charles Baker voting no.
Annual Cannabis Licenses Awarded
"The commission has eight applications for annual licenses," Brown said.
He explained it's the conditional and conversion application combined.
1 1394 Legacy Cultivators LLC Cultivator Micro
2 1034 ElevenEleven Wellness, LLC Cultivator Standard
3 1102 ElevenEleven Wellness, LLC Manufacturer Standard
4 1963 Newton CB LLC Retailer Micro
5 1498 Earth & Ivy LLC Retailer Standard
6 1524 Jersey Girlz LLC Retailer Standard
7 2060 Leaf Relief NJ LLC Retailer Standard
8 1846 Union Chill Cannabis Company LLC Retailer Standard
The NJCRC approved them 4-1, with Baker voting no.
"That would make 50 annual license awards," Brown said about the total between annual applications and approved conversions.
"We have a lot more applications to get through … and into the market," he explained.
They have now awarded 947 cannabis licenses in total.
Executive Director Report
Brown noted they received 1538 applications. Most of them are for conditional licenses. Only 62 are awaiting review.
Of the 133 annual applications awarded, 36 have been approved. Sixteen converted from conditional, and 20 approved as annual licenses. There are now 50 approved NJ adult-use cannabis annual licenses.
"The lion's share of the conditional licenses were awarded in the last quarter of 2022," he noted.
He ran through the slides on the breakdown of the license applications thus far. They have accepted 1497 applications thus far. Brown noted this count included applications for Delivery, Wholesale, and Distribution which they are not accepting yet.
There have been 400 cultivation applications and 866 dispensary applications, among others.
Brown said with pride that 72 percent of them are diversely owned. He explained 25 percent are Social Equity owned, and 43 percent are in Impact Zones.
A company can fit into more than one category.
"More 2019 applications are becoming operational," Brown noted about the medical cannabis companies awarded.
He noted the independent dispensary Valley Wellness in Raritan Twp has opened along with the Sweetspot in Voorhees Twp. A company called Bloc, formerly known as Justice Grown, also opened a medical dispensary in Franklin Twp in Somerset County. The cultivator Hillview Med is also selling flower in the New Jersey medical cannabis market.
"Three more dispensaries have passed inspection and… are setting opening dates," Brown said. "We have no lost site of further exp in the med market
NJ CRC Office of Diversity and Inclusion Report
NJCRC Office of Diversity and Inclusion Director Wesley McWhite delivered his report on the state of the New Jersey cannabis market.
"A diverse and inclusive market that looks like New Jersey is already taking shape," he announced.
McWhite argued it would help those hurt by the War on Drugs.
"Our prioritization process is working along with our Social Equity framework," he said.
McWhite noted they are working on engaging stakeholders and communities.
"New Jerseyans most impacted by the War on Drugs… are submitting applications. There's growing participation," he said.
Progress
McWhite said 28 percent of the license winners are Social Equity applicants.
"Potential applicants… are making it all the way," he said. "They want to see representation. They want to see the process is working."
McWhite announced, "The New Jersey cannabis industry is 1/3 Social Equity-owned now."
"I can't say that enough," he declared proudly.
In addition, two-thirds are diversity owned. And another 50% are women-owned so they'll also qualify for two designations.
"Our process is working. With time we will continue to grow these numbers… to reflect the great diversity of our state," McWhite said.
Helping New Jersey Conditional License Winners
He encouraged people to sign up for the NJ Business Action Center (NJBAC) cannabis course launching in the first half of this year, 2023.
McWhite said thousands of people, including consumers, professionals, and applicants, already registered for more information.
He called it "a community of folks who want to learn how to get into this industry."
"We are working with the Economic Development Agency (EDA) as well for grants for Social Equity folks," McWhite said. "We're really excited to work with the EDA… to continue to build this wraparound service. We will see an increase in our outreach and stakeholder engagement."
They want more New Jerseyans with prior convictions involved. Ultimately, the NJCRC wants to engage more women, minorities, and disabled veterans.
"Cannabis ownership can be for you. But it's going to take time. From the data we can see we are headed in the right direction."
"More disabled veterans… are applying for licensure," he added.
Demographics
Currently, eight percent of the license winners are Hispanic-owned and 11 percent Black-owned.
McWhite was quick to point out that while low, it is higher than the national rate of Hispanic and Black ownership of legal cannabis licenses in the United States, which is approximately between four and six percent.
He noted that 50 percent of the New Jersey cannabis license winners are minority-owned. Thus, 31 percent are owned by another ethnic minority.
Overall, 34 percent of the New Jersey cannabis license winners are women and disabled veteran-owned.
"These numbers are only going to increase," McWhite said.
McWhite seemed proud NJ scored above the percentage set forth in the New Jersey cannabis legalization, the Cannabis Regulatory and Enforcement and Marijuana Modernization Act (CREAMMA).
McWhite explained that a Social Equity report card is being developed to monitor expanded ATCs and the developing New Jersey adult-use cannabis license winners.
The report includes demographic statistics. For example, 11 percent of workers and owners in the New Jersey cannabis industry are Hispanic. In addition, 12 percent self-reported they were Black. Meanwhile, 39 percent said they were White.
Ownership Change for Columbia Care to Cresco Labs
Brown noted they were poised to approve Columba Care's purchase by Cresco Labs.
"They applied for a change of ownership. They've complied with our background investigation," he said. "Cresco Labs does not have any other licenses here in the State of New Jersey. It's a pretty straightforward transfer. We recommend approval."
At this time, Cresco Labs is now the largest cannabis corporation that is a Multi-State Operator (MSO) in the country, followed by Curaealf.
"I'm pleased that Cresco Labs is honoring the Labor Peace Agreement continuing its relationship with the labor union and continuing their Social Equity plan," Commissioner Maria Del Cid said.
The NJCRC approved it 4-1, with Barker voting no.
Name Changes
Next, the NJCRC approved the name changes of Oceanfront Holdings to "downtown FLWR" and PharmaCann to "URB'N Dispensary, LLC."
"These two are both 2019 (medical cannabis license) RFA awardees," Brown said.
Oceanfront Holdings/downtown FLWR will be based in Jersey City.
The NJCRC approved it 5-0.
In litigation matters, they resolved the case brought by NJ Highlands LLC, which sought to secure a "clinical registrar" permit. However, they did not go into details of the discussion from their closed executive session.
The NJCRC passed it 4-1, with Baker dissenting.
Delegation of Authority for License Extensions
Next, they delegated authority to the Permitting and Licensing Committee of NJCRC Chair Dianna Houenou and Del Cid, also supported by staff. They will extend license extensions per deadlines and permit awards.
"In December, the board extended all 2019 dispensary awardees and extended conditional license awardees," Brown said.
He noted they would likely extend awardees to the 365-day or year option for annual licenses outlined in CREAMMA.
"This will enable us… to streamline the approach," Brown said.
The NJCRC approved it 5-0.
Many New Jersey conditional cannabis license holders have severe problems with real estate and money waiting for the NJBAC class and EDA grants, along with coping with the range of problems that arise when building a new industry from the ground up. It will prevent them from converting. The NJCRC has promised assistance.