Curaleaf has been approved to operate a medical dispensary in Edgewater, NJ, and iAnthus is moving forward on their end after resolving a lawsuit.
The Edgewater Park Planning Board in Burlington County approved Curaleaf's plan for a medical cannabis dispensary last week. They received approval to modify the site on the 4200 block of Route 130 on the southbound side. Their newest dispensary would be about 7,600 sq ft within a 22,000 sq ft building. It was formerly a gym and a karate dojo.
They expect to open in the third fiscal quarter of the year, which would be between July and September.
Curaleaf, a Multi-State Operator (MSO) previously tried to open a dispensary in Mount Laurel, which was concerned about traffic and thus did not approve the plan. However, their Bordentown Township plans for a store on Rt. 130 North went through, and they plan to open that location later this year as well. Both of these would be satellites of their Bellmawr, NJ location.
Curaleaf is one of the biggest cannabis companies. However, they have had several past issues, most recently with moldy cannabis and previously with their labor and health practices.
iAnthus Issues
iAnthus won their lawsuit against their subsidy MPX. MPX won a license to operate in South Jersey in 2018 and was then purchased by iAnthus, a Multi-State Operator (MSO).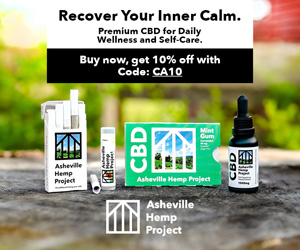 Last year iAnthus was rocked by a scandal that saw their CEO Hadley Ford resign. MPX founder Beth Stavola subsequently resigned from her positions in both companies. However, she became entangled in the lawsuit. iAnthus was on shaky ground, but it seems to have come through. They have also secured a loan for $11 million to complete the construction of their New Jersey facilities.
"We are pleased with the court's ruling," iAnthus interim CEO Randy Maslow said, noting it they now have "the green light to continue its ongoing buildout of the Pleasantville cultivation and processing facility, which is important to New Jersey's goal of providing additional supply as quickly as possible to the state's medical cannabis patient population."
iAnthus owns the right to a dispensary that will be located in Atlantic City called "Be". They are also planning for two prospective satellite dispensaries that need to be approved by the NJ Department of Health (NJDOH). Before COVID hit, it was expected to open last spring. The Pleasantville cultivation facility was already approved to begin growing.
"The net proceeds from the financing will be used exclusively for our operations in New Jersey for the continued construction and completion of improvements at our New Jersey cultivation, manufacturing, and dispensary facilities," Maslow said.