While the New Jersey adult-use cannabis industry is booming, it remains a felony to grow grow plants at home that come from cannabis seeds that available for legal purchase.
Companies purchase seeds as a novelty product just like the old sea monkeys shipped from other states. Therefore, it is legal to sell cannabis seeds in New Jersey but not grow them into plants.
Several cannabis seed vendors had booths and promoted their products at New Jersey cannabis conferences, including NECANN and Champs.
Some cannabis seed companies highlight that medical and adult-use cannabis is legal in New Jersey. Then they put the fine print on how it remains a felony. If innocent users find a website that sell pot seeds like they are legal and did not educate themselves, they are liable to commit a crime without even knowing it. Who would think that you could order seeds but not be allowed to grow?
The nature of homegrow cannabis seeds is a difficult discrepancy. It remains a felony to use pot seeds for homegrow. Noted cannabis activist Jo Anne Zito lost her children to protective services temporarily and had to pay thousands of dollars to deal with the consequences of using cannabis seeds to grow medicine at home.
She has noted that keeping it illegal to pursue homegrow of cannabis seeds enforces the last stigma, which is hurting the rollout of the New Jersey cannabis industry.
The Cannabis Seeds and Homegrow Business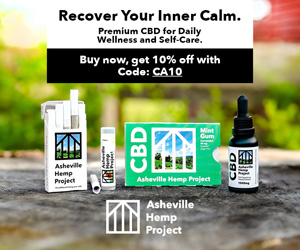 It is especially interesting to think of the nature of the cannabis seeds business and the homegrow that it would create.
This is especially intriguing since there is a persistent chorus from high-end executives and professionals in the legal weed industry against homegrow for fear of theoretical competition.
It is a reflection of a zero-sum game and a scarcity mentality. It's interesting and wild that some see homegrow as a threatening competitor to be a multi-billion dollar New Jersey cannabis industry. By the way, has homebrewing affected the beer market?
Did you know that while there are widespread concerns about the high tax rate, which cuts into profit due to federal cannabis prohibition, the New Jersey tomato industry is thriving despite legal tomato homegrow and extensive gardens throughout the Garden State each summer. Many people that grow tomatoes also go out and buy more tomatoes, whether for a simple meal or to seek out interesting and rare heirlooms and other varieties or types.
The anti-homegrow attitude is common among those supporting New Jersey's medical cannabis market rules launched under former Governor Chris Christie.
These rules seemed to almost create a cartel or trust.
There are notable road blocks to entry that help politically-connected corporations earn profits selling products that are considered by many long time cannabis aficionados as mediocre or sub-par.
It is noteworthy that New Jersey Governor Phil Murphy (D), who ran on legalizing the cannabis industry, recently parroted cannabis industry rhetoric against homegrow.
"I think we need to get the industry probably either more on its feet or completely on its feet," he said during a call-in radio show.
The NJ Cannabis Regulatory Commission (NJCRC) has made it clear on multiple occasions that they do not have the power to legalize homegrow from pot seeds even through they are legal to possess.
Unfortunately, sincere cannabis activists trying to help those sick and dying, do not have the money to have their rhetoric get into the echo chambers. Nor can they afford politically connected lawyers and lobbyists to push their message in the sometimes dim and narrow corridors of Jersey politics.
The cannabis community is extremely skeptical of the federal government after previous lies on the negative effects of weed over the last 50 years. What else are we lied to about? Therefore, they do not advocate for homegrow. Others are simply too busy with work to have the time to do so.
Many applicants that applied for a New Jersey adult-use cannabis license and their supporters who want small businesspeople, minorities, and women to win licenses and open their doors focus on homegrow as a major goal. The problems with real estate and getting town approval make it hard to divert their attention.
The Homegrow Market
The cannabis plant grows in so many climates, so understandably, it's known as weed. Meanwhile, quality pot plants prefer the warm coastal climate of California like wine. Thus growing it in New Jersey requires individuals to get creative. The need to get creative creates a demand for goods.
During winter but also during all seasons, growing cannabis indoors or inside is preferable. It creates the opportunity to sell ancillary products to help that since growers need lights to mimic sunshine and a tent to grow it in.
Growing involves coping with several variables savvy individuals could sell products to address.
Do you support homegrow in New Jersey?