Sate Senator Sharif Street is leading PA legalization efforts. He introduced Senate Bill (SB) 350 in the Pennsylvania State Senate.
SB 350 would legalize adult-use cannabis in the Commonwealth of Pennsylvania. Most notably, it would treat cannabis as an agricultural crop regulated by the PA Department of Agriculture. Street said this is logical since the Department of Agriculture regulates other products grown outdoors.
"I don't want food grown with mold. Mold on cannabis is a great challenge, especially with storage," Street said. The Department of Health is not used to coping with such issues, he explained.
Some have complained about f finding mold in cannabis from New Jersey's dispensaries.
One notable feature of his PA legalization bill is that it would allow ten plants to be raised via homegrow. Street said the mechanism to enforce that would be developed by the Department of Agriculture. There would also be micro licenses with smaller barriers to entry for all types of licenses with no limits on the number that can be distributed.
Street said he wanted to make sure there is a diversity of people in the industry through low barriers of entry to ensure a free-market model.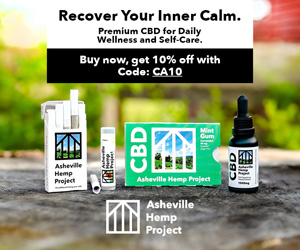 "Cannabis would be subject to local zoning. Local government has extensive control of regulations. In Philly, you can't paint your house without running into local zoning ordinances," Street said. "We believe it's sufficient to handle issues related to cannabis."
In 350, home delivery and cannabis lounges would both be allowed.
Immediately upon passage, the records of cannabis convictions would be sealed. Those jailed solely for cannabis crimes would be released from correctional facilities.
"Should the federal government ever see fit to legalize and allow interstate commerce, PA is posed to be a leader of the cannabis industry," Street said.
The fight for full PA legalization began in earnest once its medical marijuana program was signed into law by Governor Tom Wolf in 2016.
"I got into looking into cannabis due to the social justice component. Cannabis is used by black folk, brown folk, and white folk equally, but Pennsylvania black folk are four times more likely to have law enforcement encounters although usage levels the same," Street explained.
Street explained that he represents the area around Temple University in Philadelphia where if a 23-year-old white person were consuming cannabis, police usually leave him alone. However, if a black man encounters police in the same area consuming, it will be much worse for him.
"It didn't make a lot of sense to me that there's cannabis prohibition given that I didn't think cannabis is more dangerous than alcohol," Street said. He said revenue gained from tax the sale of cannabis would go towards funding schools and infrastructure, among other areas.
The Fight for PA Legalization
Street said as he has led PA legalization efforts, its support has grown. He initially introduced his PA legalization bill with State Senator Daylin Leach.
"When we started this process, we had just a couple sponsors, now all but two members of the Senate Democratic Caucus in writing support the concept of recreational or adult-use," Street said. He added several Republicans would consider a measure to legalize too.
According to Street, over 75 percent of Pennsylvania Republicans believe in adult-use legalization. Democratic numbers are even higher Street said among the public.
Street said there is a competing legalization cannabis bill where adult-use cannabis would be regulated by the Department of Health, though his bill has more support.
PA Governor Tom Wolf and Lt. Governor Fetterman have been vocal in support of PA legalization. However, Republicans control the State Senate and oppose it.
Opposition to SB 350 is led by older individuals who think of cannabis from the 1970s Nixon propaganda perspective. But they are becoming fewer and farther between every day.
While seniors as a whole might be thought to be in opposition to legalization, Street said they were the young hippies Nixon was fighting who are in their 70s and still in favor of legalization. Street noted his uncle Milton Street was a State Senator who in 1981, introduced a legalization bill that failed.
"He was doing it powered by a multi-cultural coalition of flower power," Street said. "It's a much more mainstream concept (now)."
"This is an idea whose time has come. We just have to put together the right coalition and get it over the line," Street said.
Street explained that the pandemic created a large budget deficit in Pennsylvania. With legislators scrambling to find new sources of revenue to stop budget cuts or increase taxes, PA legalization is increasingly attractive, which makes its passage feasible. A full budget is expected to be adopted in November.
"I think there is a great chance legalization uses the architecture of 350 and passed into the law. Whether it's the vehicle or not, I'm not sure. The language could be taken into another bill," Street said. He added that it is a common tactic when legislation is passed.
The Affordable Care Act that created Obamacare was passed similarly on the federal level.