Minorities 4 Medical Marijuana (M4MM) held a rally in the parking lot of Trenton City Hall featuring several local officials and cannabis vendors.
Trenton Mayor Reed Gusciora, a longtime advocate of cannabis legalization in the Assembly before being elected, was aware that cannabis flower and gummies were being sold.
Denouncing the War on Drugs at Trenton City Hall
Congresswoman Bonnie Watson Coleman (D-NJ-12) denounced the War on Drugs for disproportionately targeting and arresting minorities and lamented people going to jail for small amounts of cannabis.
She introduced a bill with Congresswoman Cori Bush (D-MO-1) decriminalizing possession of all drugs on the federal level.
"The Drug Reform Act shifts the authority and accountability and expectations of dealing with individualized substance abuse from the criminal justice system to the healthcare system to help those in need who would not be threatened with jail time," she explained.
"I know that sounds kind of wild to some people," she noted.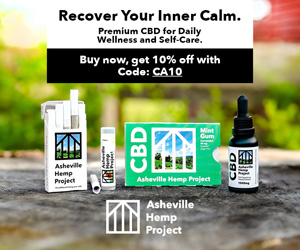 Watson Coleman said the War on Drugs was to contain the political involvement of minorities and hippies (as explained in the book Cannabis 101!)
"The result of that has been the devastation of our communities and our families," Watson Coleman said.
"It's supposed to shift the authority and responsibility from the criminal justice system to the healthcare system," she explained, noting it would those caught for drug possession expunge their records.
Watson Coleman cited her long association with Gusciora when both served in the Assembly as motivating her to push the bill.
"When Reed was in the legislature, we kind of focused on these things that had a disproportionately negative impact on minority communities, and so if you look at all the studies, you recognize the War on Drugs did not make any of our communities safer," Watson Coleman said. "It made our communities less safe. Fathers were ripped from their families."
She noted that when the lead breadwinners of families are gone, it increases poverty in a community.
"Society wasn't better for it," Watson Coleman added.
"What has been a determinant to our community can become a benefit to our families," she said regarding legalization.
Gusciora noted they served together in the Assembly for 20 years.
Gusciora sponsored the 2010 medical cannabis law as well as the legalization of hemp in the state. He was also influential in the early stages of the adult-use legalization fight before becoming mayor.
"Luckily, that passed as well," he said.
Noting the importance of social equity, "That's what this is all about," Gusciora said.
"We're proud that seven entities actually applied for medical marijuana licenses and will set up shop in Trenton," he added.
"This is an economic opportunity that we can have a vibrant downtown and take over the industrial uses. We want to change the sign that says Trenton Makes to Trenton Tokes," Gusciora said about the well-known bridge.
He noted old post-industrial buildings could be converted for cannabis use.
"That means jobs for our citizens, economic opportunities, and social advancement," Gusciora said. "The City of Trenton welcomes the cannabis trade."
"There are people right here in this parking lot who have been doing this work for years," NJ Cannabis Regulatory Commission (CRC) Chair Diana Houenou said.
Houenou urged people to stay involved in their local communities to get them to move them.
She noted that since it's costly for license applicants to apply, the CRC is examining what they can do with state agencies, credit unions, state banks, and private lenders to help applicants.
"I want people who have been operating in the underground space to come over to the regulated space. I know that we will not be eliminating the underground market entirely," she said.
Houenou said those who want a license should be assembling a team of specialists on real estate, accounting, and other issues.
She said they do need to deal with the damage caused by the War on Drugs.
She did not comment on the New Jersey Attorney General's letter telling the gifting entrepreneurs to cease operating and claiming they are falsely advertising the nature of their gifts.
"Three, four, five people smoking at city hall. Times have changed," Ed "NJWeedman" Forchion said, laughing.
"I am speaking for the black market," he said. "Cause we ain't going nowhere."
He noted people are being jailed for the same plant being sold by medical cannabis companies.
"Ninety percent of New Jerseyans now buy their marijuana from the black market. Even though with medical marijuana cards, they still buy weed off the streets," he said.
He called the white dominance of the legalized industry "the Columbisazation of cannabis," whereby individuals who did not suffer from prohibition benefited from legalization.
"We didn't bribe our politicians to write the laws for us. We don't have the money. We went to prison and stuff like that," he said. "Legalization should have been for everybody."
NJWeedman invited Houenou to his café and underground dispensary, "The Joint," across from City Hall. She said she was up for the tour.
Houenou said her vision for the state market reflects the diversity of New Jersey and has a range of local cannabis businesses all over the state.
Selling Cannabis Openly
Eva's Garden owner Erica Pressley sold cannabis flower and gummies, and vape cartridges. She named her business after her young daughters, Victoria and Azaria.
"I don't mind having my daughters around the medicine," she said.
Pressley, a native of Trenton, wants a license.
"The price is a little steep, but it's not steep for the future of it," she said.
She was not afraid of being arrested, citing the gifting loophole.
President of M4MM NJ Jasi Mikae, who serves as Watson Coleman's Office Manager, organized the event, which had been postponed twice due to rain, with local advocate and industry leader Leo Bridgewater, who serves as Director of Veteran's Outreach for the M4MM.