The NJ Cannabis Regulatory Commission (CRC) berated cannabis companies seeking to begin adult-use sales of cannabis while not submitting complete applications and becoming impatient.
Brown laid out the expanded Alternative Treatment Center (ATC) process that would allow for the ten established medical cannabis corporations, eight of which are Multi-State Operators (MSOs), to begin adult-use sales of cannabis. They must have town approval, have a sufficient supply of cannabis, and ensure there will be no reduction in patient access.
"The ATC with the most supply has not received municipal approval," he added. "We see major deficiencies in these certifications."
He noted they have yet to secure municipal approval.
"There's an effort to pressure us to move forward in a way that's not compliant with the law, and that's not going to happen," Brown said in an angry tone.
The MSO Curaleaf has been quoted in other news sources complaining they cannot yet begin adult-use sales of cannabis.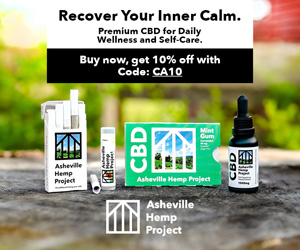 "We're constantly getting more material to add to these submissions," Brown said. "None of the ones we received were complete."
"I notified the ATC what they need to submit," he added.
"There's a lack of specifics to ensure patients will have adequate access to dispensaries when we turn on rec sales," Brown added. "They are going to be crowded, and we want to see specific measures to see patients are served first and see no decrease whatsoever."
"We are serious about maintaining supply," he added.
It has yet to be publicly stated how much medical cannabis is needed to be deemed to have an adequate supply. Grassroots cannabis activists said there has never been an adequate supply of cannabis in New Jersey.
Brown noted the certifications also ask for plans for commitments to address "equity and safety."
The review process also includes a market-based assessment.
"Those major deficiencies are troubling," CRC Chair Diana Houenou said. "We certainly want to continue seeing patients are served first, and they have access to their medicine."
Brown noted that since adult-use cannabis cultivation, manufacturing, and testing lab license applications were first accepted on December 15, 2021, the IT system has largely been working well.
He noted 326 total applications have been received and are moving through the review process. Overall, 1800 accounts have been created in the CRC's web portal. Brown noted 87 percent of the cultivation, manufacturing, and testing lab applications are applying for a conditional license, while only 13 percent are applying for annual licenses.
Of the applications, 115 were from self-identified Social Equity applicants, Diversely owned applicants submitted 154 applications, 34 Impact Zone applications were submitted, eight applications received bonus points and 15 general applications with no advantage were submitted.
Two-thirds of applications are for cultivation licenses, a third for manufacturing, less than one percent are for testing labs, and a few prematurely applied for other licenses.
"Given the volume and we're a new agency still staffing up, it is unlikely we will hit the 90 days turnover," Brown said.
The adult-use sales process will likely start with the existing vertically integrated MSOs dominating the market until the yet-to-be awarded business are opened.
Since no cannabis companies have been certified that they begin adult-use sales of cannabis yet, the market cannot open until after the one-year anniversary of the passage of the adult-use cannabis referendum implementation law last February.
Brown also gave an update on the medical cannabis license winners from the 2019 process. He noted some of the 2019 awardees are still going through the review process to ensure they clear criminal background checks, have site control, town approval, and are indeed woman or minority-owned.
"Those are moving into the investigatory stage," he said.
Brown said cultivation and vertically integrated license winners have 18 months to open their doors, and dispensaries have 12 months to launch.
Encouraging Entry to the Adult-use Sales Cannabis Industry
NJCRC Communications Director Toni-Anne Blake explained they are launching an important campaign starting soon to encourage people to enter the cannabis industry.
"We want everyone to know about the opportunities to get into the industry," she said.
The public information campaigning will be featured on buses and digital ads across the state.
"We want to make sure there isn't a corner where people aren't aware of the opportunity," Blake said regarding the adult-use sales market.
"The CRC is actively working to plan public hearings to get input from the community about what investments in communities should be raised and elevated," Houenou said. "More details will be forthcoming."
Part of the revenue from taxes of adult-use sales is supposed to go to the communities most harmed by the War on Drugs.
The CRC also passed bylaws in a 4-1 with Commissioner Charles Barker being the lone unexplained dissenter, as has been his habit.