Former High Times Cannabis Cup event coordinator for the Super VIP Mario Ramos is the most well-known cannabis homegrow prisoner in New Jersey. He is now seeking a dispensary license in Jersey City.
Since high school, Ramos has been passionate about cannabis when he wrote a report saying he wanted to grow marijuana as a career.
"They were so mad at me," he recounted.
Ramos was in the Navy for four years and then the Marine Corps for 12 years for a total of 16 years in the United States military. After leaving the military, he opened an art supply store catering to graffiti artists in the hip-hop lifestyle. From there, he started getting involved in New York City's underground cannabis scene. Ramos launched started the "I Bud You" brand, putting images of weed plants on pillowcases for sale.
He also worked for High Times for several years organizing some of their many Cannabis Cups with former High Times Editors Steve Bloom, Danny Danko, and Sean Black. Ramos spoke well of his time there.
He noted that High Times issues were sometimes called paraphernalia by the police when people were arrested on possession charges in the past which led to further complications.
Fighting Cannabis Homegrow Charges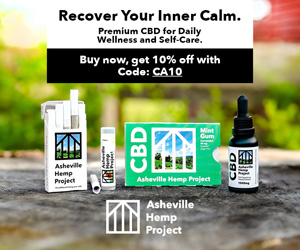 In 2017, Ramos saw now-Governor Phil Murphy campaign to legalize cannabis in his first 90 days in office and decided to move here to take advantage of it.
While from Manhattan, Ramos often visited his family in Fort Lee in Bergen County and Union City in Hudson County growing up.
"I was so happy about it," he said about Murhpy's legalization efforts.
Unfortunately, Murphy was hampered by former Senate President Steve Sweeney and legalization opponent State Senator Ron Rice.
Ramos sought to make his "I Bud You" brand into a lifestyle brand and base the company in North Jersey.
When he went to see a location for a second time, he was arrested in a raid. The police found many plants and charged eight people, including him. Ramos was charged with the homegrow cannabis crime of "conspiracy to grow marijuana." With a California medical cannabis card, the police considered him a flight risk.
Ramos said the police considered him akin to a trophy since he was associated with High Times.
"They got me," he said.
He argued the case against him was absurd since the building landlord couldn't point him out while authorities alleged he was renting the place.
Ramos wishes he had known Morris County had a record of arresting Hispanic and Black individuals for cannabis at a disproportionate rate and giving out harsh sentences.
"I should have known better," he said.
He initially served a year and 48 days. Ramos was then freed on December 11, 2018. He was released because the judge believed legalization was about to occur while the case was pending.
"1 year 11 months and 11 days later they called," he recounted.
On November 9, 2020, New Jersey's cannabis legalization referendum passed. On November 16, 2020, his case unexpectedly came before a judge. The judge said that because cannabis homegrow had not been approved by the referendum, he considered Ramos's actions illegal and sent him back to jail that day.
"Nobody thought I was going to jail. November 9, it had just gone legal," Ramos said.
His only previous charges were non-violent marijuana charges.
Due to COVID, Ramos spent 48 days in 23 hour-a-day lockdown. It was then shifted to 13 hours a day lockdown. To make matters worse, he could not receive visitors.
"I couldn't believe it. I couldn't talk to my family," Ramos said. "Everything was just horrible."
He was ultimately released on March 24, 2021, into Intensive Supervision Probation (ISP). Fortunately, while on ISP, he can be a medical cannabis patient. Nonetheless, he must abide by the strict conditions of his release, like being home by curfew and getting drug tested.
Despite that, "I'm happy I'm home," he said.
The Last Prisoner Project has mounted a campaign encouraging people to support Governor Murphy pardoning those with serious cannabis charges that do not qualify for expungement. As part of the campaign, Ramos is seeking a pardon for his cannabis homegrow crime to obtain an early release from the program.
(Full disclosure I sit on the board of the Latino Action Network which endorsed the campaign.)
Ramos noted there are about 40,000 cannabis prisoners in jail in the U.S. for marijuana-related crimes.
Enjoying Cannabis Legalization
Ramos is now working for NORML Vice Chair Evan Nison's Public Relations firm Nison Co, promoting and distributing Northeast Leaf Magazine which is co-edited by Danny Danko, and Honeysuckle Magazine. In addition, he is now co-hosting a podcast with Foody Fuego and Puff Cards called the "Tri-State High Society."
Ramos is now preparing to apply for a dispensary/lounge and a delivery license in Jersey City in Hudson County, where he currently resides. Since he has a marijuana criminal record, is Spanish, and is a veteran, Ramos is highly qualified under the NJ Cannabis Regulatory Commission's interim rules to receive prioritization in the licensing process.
He plans to apply on March 15 when applications for dispensaries can first be submitted. However, like others, he is still looking for a good location.
Ramos is also exploring seeking a cultivation license in the future.
"It's been a ride. It's only getting better," he said of his time in cannabis.
While there have been many difficulties on the road to legalization, Ramos is happy with the progress made.
"I'm so happy you can't understand. It's unbelievable. I was so wrong back in high school," he said. "I thought it would never be legal."