The networking event Canna Pop Up offered an interesting look into the nuances of the cannabis industry as it's developing into the Green Rush in New Jersey.
Run by Robert Allen and Holli Ehrlich, it was their post-COVID first event after holding digital events during COVID. Held in Parsippany in Morris County in a nondescript office park, it offered an opportunity to connect with people in the nascent cannabis industry. Comparable to their pre-COVID and digital events, it was focused on those seeking to capitalize on the Green Rush.
Speakers included New Jersey CannaBusiness Association (NJCBA) Ed DeVeaux, who noted that many of the best opportunities in cannabis are often in ancillary businesses versus those selling cannabis. He employed the often-used metaphor of the American Gold Rush of the 1850s. Many call the budding cannabis industry a "Green Rush."
The idea of the cannabis industry worth millions or even billions of dollars in New Jersey is a vision cannabis advocates, entrepreneurs, and professionals articulate. It includes enough money is generated to build generational wealth, redevelop vacant stores, and generate sufficient tax revenue to fund public works projects.
It is not a vision shared by enemies of cannabis legalization. They claim, based on nothing, that so many will be causing trouble they will lose money overall since enforcement will be so costly.
DeVeaux noted that those who sold pickaxes and shovels to the miners made the most money. The best example of this is Levi's Jeans designed to be durable pants for the miners.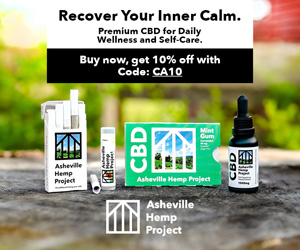 DeVeaux likened the NJCBA to the cannabis chamber of commerce and welcomed people to join if they wished to capitalize on the Green Rush.
Bob Vidal of the Vidal Insurance Agency + Cannasure. Harry Carpenter of the accounting firm Citrin Cooperman, Teresa Kearney of Panacea Payroll, and Brian Ellis of the law firm Bressler, Amery & Ross, P.C. made up the first panel of cannabis professionals.
"We're two-thirds of the way there," Bressler Attorney Brian Ellis said about the launch of the cannabis industry.
"We are at the precipice of a brand new industry," he added.
"There's an opportunity for everyone," Ellis said. "The cannabis space is definitely challenging, but there are also a lot of opportunities."
"The payroll industry has never been so much fun and interesting," Teresa Kearney Panacea Payroll joked.
Harry Carpenter of Citrin Cooperman noted the issue with accounting for a plant-touching business is that in the IRS tax code, under Section 280 E, they can't deduct expenses. Thus, they are taxed on their gross profit and not their net income. This leaves them liable to have a large tax bill.
Carpenter suggested that cannabis companies set up a separate company for the vending of non-THC goods of CBD, paraphernalia, and apparel.
However, federal cannabis legalization seems within reach to many, and Carpenter said would that would address the problem. There are currently several pending bills in Congress that could change things.
"Being in this industry, you're under a huge microscope," Kearny noted.
She advised that companies not classify workers as 1099 independent contractors like a business versus employees if they truly are employees since this will draw the attention of the IRS.
A panel of cannabis entrepreneurs included Daniel Taveras of Stasharoo, Justin Johnson of the web aggregator BudsFeed + Chill, Sara Gluck of Ken Ahbus, which makes cannabis apparel, and Oleg MaryAces of Lock & Key Remedies which sells CBD.
They noted how difficult it was to cope with Google, Facebook, and Instagram, which do not like cannabis companies advertising. Many have horror stories of having their social media account, which had a following of thousands be shut down.
It was suggested that companies collaborate with educators and influencers (like headynj.com) for promotion.
Johnson noted it was a transition for him to become an entrepreneur with limited means in nascent industry versus an executive at a corporation with well-known clients and large budgets in an established business.
Oleg MaryAces of Lock and Key Remedy lamented the state of the CBD industry.
"The lack of regulations is a major industry issue," he said.
Most finished products have not been of adequate quality in dosing. Thus CBD products can be hit or miss, especially if they were bought at a gas station or convenience store.