TerrAscend has received approval from the New Jersey Department of Health (NJDOH) to beginning growing clinical cannabis in Boonton.
They began planting and expect to harvest within the fourth fiscal quarter of the year. That makes sense since it would be about 90 days from now.
Their 37,000 square foot greenhouse is the first approved for clinical cannabis cultivation in New Jersey. TerrAscend expects to complete the second phase of construction at the Boonton greenhouse in October 2020. They want to expand the company's New Jersey capacity to a total of 140,000 square feet and add indoor cultivation and post-harvest manufacturing capabilities. TerrAscend can further increase its New Jersey operations to over 240,000 square feet.
"Terra Ascend considers it an important milestone as they continue to expand their operations to meet growing patient demand for high-quality medical products in New Jersey," said Jason Ackerman, Executive Chairman of TerrAscend. "We're exceptionally proud of the team's efforts and look forward to accelerating our growth as the facility ramps up to full capacity," they said in a statement.
TerrAscend expects to launch a wide range of medical products for New Jersey patients in November. The company's product offerings will include flower, pre-rolls, extracted distillate, and vaporizable oil, Ilera Healthcare branded tinctures, topicals, and medically-blended vapes.
In December 2018, TerrAscend was awarded one of six vertically integrated permits, out of 146 applications, in New Jersey. TerrAscend was the second entity to receive its cultivation permit in January 2020 among the six winners. At that time, early cultivation began in a temporary on-site area while construction of the greenhouse was completed. With the new permit, plants previously grown in the temporary area will be transferred to the greenhouse.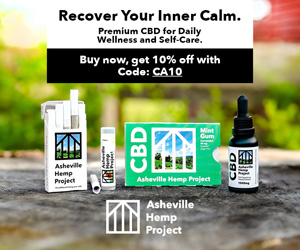 TerrAscend is allowed to operate a production facility and up to three Alternative Treatment Centers (ATCs), or dispensaries, in North Jersey. The first Apothecarium-branded ATC is expected to open in Phillipsburg, NJ, in the fourth quarter of 2020, followed by two additional ATCs upon regulatory approval. The company's Phillipsburg ATC "The Apothecarium" will be the first in Warren County. An Apothecarium is an antiquated term for a pharmacy.
The Business of TerrAscend
TerrAscend is a Multi-State Operator (MSO) that sells products, brands, and services across the global cannabis market. As the first North American Operator (NAO), with scale operations in both Canada and the United States, TerrAscend participates in the medical and legal adult-use markets across Canada and in several states where cannabis has been legalized for medical and adult use. TerrAscend was the first cannabis company with sales in the US, Canada, and Europe.