St. Peter's University is continuing its crusade against the Medusa dispensary and cannabis consumption lounge by filing a lawsuit against them.
After coming in 8th place in March Madness, St. Peter's University is suing both Medusa and the Jersey City Planning Board for approving them.
They filed the suit in county court against the cannabis establishment, which seeks to be located at 759A Bergen Avenue. The location in the McGinley Square area of Jersey City upset them from the beginning of the application process. St. Peter's is represented by the noted and highly political law firm of Genova Burns.
The tiny college is arguing that the space is less than 200 feet from a school. That was refuted during the second of two Planning Board meetings that featured Medusa. They are also attempting to conflate a Drug-Free School Zone map and elevate its supremacy over the legalized cannabis ordinance Jersey City passed. Licensed dispensaries are exempt from Drug-Free zones.
The Medusa Dispensary Lawsuit
They made it clear they think that their adult students need to be treated like immature children who need protection from the "dangers of marijuana" during the CCB hearings. It invoked the principle of in loco parentis, which set off the college student rebellions of the 1960s. St Peter's argued they are like the protective parents of their child-like students.
St. Peter's University is also very territorial. They are building a dorm in the area and think their unfinished dorm should take precedence in pushing out Medusa.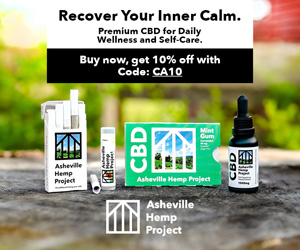 While St. Aedan's Church and Hudson Catholic High School also opposed Medusa during the CCB hearings, they have not joined St. Peter's University in filing the lawsuit.
Medusa NJ LLC was the 64th winner announced by the New Jersey Cannabis Regulatory Commission (NJCRC) in June. They have also secured approval from the Jersey City Planning Board and the Jersey City Cannabis Control Board (CCB), which approved them operating a dispensary. A resolution of support from the Jersey City Council should subsequently be forthcoming.
The CCB is waiting for the NJCRC to issue guidance on cannabis consumption lounges before approving any. Regulations on cannabis consumption lounges and edibles were not released on August 1st. It is expected in the future. The CCB will revisit the cannabis consumption areas applications once they are released.
The Jersey City CCB has approved other cannabis consumption lounges. The Washington State-based Kush Mart also seeks to open New Jersey's first legal adult-use cannabis consumption lounge.
The space is currently a clothing store owned by Medusa Dispensary/Lounge owner Haytham. Elgawly, a local Jersey City resident. He seeks to convert his clothing store into the Medusa Dispensary/Lounge.
Elgawly declined to comment on the pending lawsuit.
Unfortunately, cannabis consumption lounges remain controversial even in established cannabis markets like California.