Before the NJ legislature legalization vote was scheduled, the ACLU NJUMR coalition held a press conference reflecting on the momentous occasion.
Both chambers of the NJ legislature were scheduled to approve cannabis decriminalization and legalization today despite the snow.
The press conference, organized by the NJ United for Marijuana Reform (NJUMR) coalition led by the American Civil Liberties Union NJ (ACLU NJ) represented by their Executive Director Amol Sinha, Policy Director Sarah Fajardo, and NJMUR Campaign Strategist Ami Kachalia consisted of Dr. David Nathan of Doctors for Cannabis Regulation (DCFR), Rev. Charles Boyer, Todd Edwards of the NJ NAACP, Evan Nison of NORML lobbyist Bill Caruso, and me representing the Latino Action Network (full disclosure).
NJUMR Coalition Reflects
"Today is a historic day," said Kachalia.
Fajardo explained that decriminalization of small amounts of cannabis would take effect as soon as Governor Phil Murphy signed the bill. Fajardo added the Cannabis Regulatory Commission (CRC) should prioritize licenses for those harmed the most.
She thanked Senators Teresa Ruiz (D-Essex), Nick Scutari (D-Union), Sweeney for their leadership on cannabis reform along with Assembly Speaker Craig Coughlin (D-Middlesex), Assembly members Annette Quijano (D-Union), Jamel Holley (D-Union), and Benji Wimberly (D-Passaic).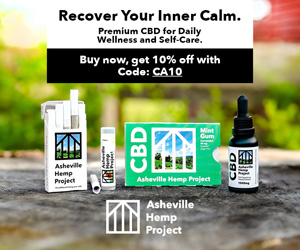 "Thank you to everyone who's pushed us to this point," Fajardo said. "New Jerseyans made their voices heard."
Fajardo noted that Senator Troy Singleton (D-Burlington) introduced a bill that would establish an ownership exception to expand access to investments for women, minority, and disabled veteran-owned businesses.
The exception would allow an investor, investor group, or fund that provides financial or technical assistance or significant use of intellectual property to an applicant for a medical cannabis dispensary permit that has been certified as a minority, women, or disabled-veterans' business.
"We were being laughed at six years ago," said Caruso regarding how far cannabis reform has come.
For the better part of six years, he said the NJMUR held community forums in libraries, church basements on the benefits of cannabis reform that were initially poorly attended.
"It certainly can be a model for the future," Nison said regarding the legislation.
Caruso noted that the ability to homegrow and parts of decriminalization remains among the issues that still need to be pushed through the legislature in the future.
I said that cannabis prohibition has fundamentally racist against Hispanics since the term "marijuana" was used to associate it with poor Mexican immigrants instead of the previously popular term "hemp."
It was noted it remains to be seen how towns classified as impact zones and receive funds derived from cannabis tax revenue will spend the money.
"The devil is in the details," said Sinha. "We need to make sure the regulatory process is held accountable. We need to make sure the practice matches the letter and the spirit."