Representatives Bonnie Watson Coleman (D-NJ-12) and Cori Bush (D-MO-1) introduced the Drug Policy Reform Act (DPRA) to end criminal penalties for all drug possession at the federal level.
They seek to shift regulatory authority from the Justice Department to the Department of Health and Human Services (HHS).
Their drug possession decriminalization bill would expunge existing records and provide for resentencing convicts, reinvest in health-centered approaches, eliminate the negative consequences of drug possession convictions, including problems finding a job that encourages people to maintain a life of crime, receiving public benefits, immigration status, drivers' licenses, and voting rights.
Watson Coleman and Bush sought to do so ahead of the anniversary of former President Richard Nixon's declaration of the "War on Drugs" on Thursday, June 17th.
The American Civil Liberties Union (ACLU) and Drug Policy Alliance (DPA) recently released a poll showing that 83 percent of Americans believe the War on Drugs has failed. The poll also found that 66 percent support removing criminal penalties for drugs and replacing them with health-centered approaches.
"The United States has not simply failed in how we carried out the War on Drugs. The War on Drugs stands as a stain on our national conscience and since its very inception," said Congresswoman Watson Coleman. "The War on Drugs destroyed the lives of countless Americans and their families. As we work to address the opioid epidemic, it is essential that we change tactics in how we address drug use, away from the failed punitive approach to a health-based and evidence-based approach."
Ending Drug Possession as a Crime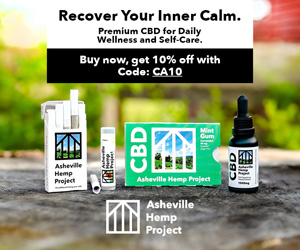 Along with eliminating criminal penalties for drug possession at the federal level, the bill incentivizes state and local governments to adopt decriminalization policies by otherwise limiting their eligibility to receive funds.
People will jump through a lot of unpleasant hoops for money.
"Growing up in St. Louis, I saw the crack-cocaine epidemic rob my community of so many lives," said Congresswoman Bush. "I lived through a malicious marijuana war that saw Black people arrested for possession at three times the rate of their white counterparts, even though usage rates are similar."
Along with end criminal penalties for drug possession, the Drug Policy Reform Act would automatically expunge and seal records within one year of the bill's enactment. In addition, it shifts authority for substances listed under the Controlled Substances Act (SA) from the Attorney General to the Secretary of HHS. They also seek to reinvest funds to support programs to expand access to substance use treatment and harm reduction services and pre-arrest diversion programs.
They also wanted to promote evidence-based drug education. The drug possession decriminalization bill prohibits drug testing for individuals to receive federal benefits.
Their bill would prevent individuals from being denied the right to vote based on drug possession issues. It also prohibits the use of civil asset forfeitures related to personal drug possession cases. The drug decriminalization bill funds data collection on drug law enforcement data.
"As a nurse, I've watched Black families criminalized for heroin use while white families are treated for opioid use. And now, as a Congresswoman, I am seeing the pattern repeat itself with fentanyl," she added.
"It is no secret the devastation the Drug War has caused on Black, Latinx, Indigenous and low-income communities, and yet, drug possession still remains the most arrested offense in the United States," Queen Adesuyi, Policy Manager of the Drug Policy Alliance said. "Today, we say enough is enough. We will not be subjugated any longer by an offensive that was created solely with the purpose of 'disrupting' our communities."
Adesuyi argued the bill gives people the chance to reimagine what the next 50 years can be.
Since President Joe Biden does not support the full legalization of cannabis, it is unclear how far this bill will go. Many bills are reintroduced every two years with the hope that support for it will grow. Unfortunately, the Democrats have a very thin majority in the Senate to pass any bill. Nonetheless, Senate Majority Leader Chuck Schumer (D-NY) is determined to pass a just legalization bill.
Congressman John Dingell, a Democrat from Michigan, introduced a health care bill and consistently fought for what became the Affordable Care Act (ACA) for several decades. Thus, sometimes it takes a while for a bill to become a law.