The NJ Cannabis Regulatory Commission (CRC) held a webinar on what adult-use cannabis entrepreneurs should know before applying for a license.
"We really want to give an orientation overview of how businesses can prep for their applications," CRC Chair Dianna Houenou said. She noted over 1100 people tuned into the webinar.
CRC Executive Director Jeff Brown said regarding the interim regulations, "They are not meant to be an end-all, be-all. It's meant to be a beginning point as we establish the newly legal cannabis industry in New Jersey."
He said they are exploring allowing more perishable goods, such as edibles, which may mean more oversight. He said commercial kitchens need approvals from the state and local health departments.
"We need to do some due diligence there," Brown said.
Businesses will need to comply with local food safety rules as well.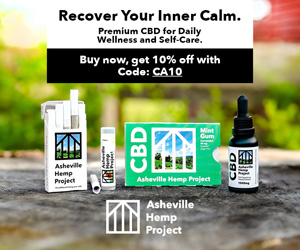 New Jersey's interim cannabis regulations did not allow the traditional pot brownies nor other baked goods and infused candies that are very popular. Many adult-use cannabis entrepreneurs, professionals, and consumers were disappointed.
Houenou noted the next step in the process of opening New Jersey's adult-use market would be the Notice of Application Acceptance, which will be similar to the medical cannabis Request for Applications (RFAs).
"We are working to put that together… as quickly as we can," she said.
It will be announced at a future CRC meeting, Houenou said.
"The process is going to be dramatically different," Brown said regarding the adult-use cannabis process versus the previous medical cannabis process.
Expanding the Market
Applications will be accepted on a rolling basis with no close date, with key limitations. He said they might want to focus on allowing certain licenses first, like cultivation, since cannabis flower is primarily needed to open the market.
Once the Notice of Applications Acceptance is released, there will be a Pre-application Information Session. Then rules on delivery, distribution, and wholesaling will be released. Houenou noted they did not prioritize those license categories in the interim rules.
Lounges also need to be further fleshed out in future regulations, Brown said. Houenou said they have to be attached to dispensaries.
No specific dates were given regarding the timeline.
"Those details are forthcoming. We have a lot of New Jerseyans eager to set up businesses relative to those classes of licenses," Houenou said.
When asked about gifting, Houenou said regulated businesses could not gift while adults can gift to each other.
"The CRC is keeping an eye on those that are holding themselves out to be cannabis businesses but not licensed or regulated by the CRC, and we are working with relevant authorities to handle those businesses on the local level," she added.
Houenou did not go into further detail on the matter.
Guidance for Adult-use Cannabis Entrepreneurs
As noted in the interim regulations, Brown stressed that Social Equity, Diversly-owned, and Impact Zone businesses would be prioritized in the application process.
Social equity business applicants must live in an economically disadvantaged area or have past cannabis offenses.
He noted that high-level felonies might not disqualify an applicant if they can prove they are rehabilitated. It helps if one has references and time has passed.
"Individuals who had offenses in the past will be prioritized," Brown said.
Diversely owned signifies they are owned by minorities, women, and disabled veteran-owned businesses certified by the NJ Department of the Treasury.
Impact zones Brown said are towns that have a combination of high marijuana arrests and unemployment. Businesses can be prioritized as Impact Zone businesses if they are located there, the owner lives there, or they have employees from a nearby impact zone.
Houenou noted they are compiling a list of which towns will be impact zones using 2020 census data.
It's unclear if certain communities like Asbury Park would qualify.
Zipcodes will be used to qualify those as economically disadvantaged.
Brown said they want to have low barriers entries to the cannabis market for entrepreneurs. Thus, there would be low application and licensing fees, with micro businesses paying less than large cultivators.
While a criminal history background check is necessary to apply for a license, there is a key difference from past applications.
"In medical cannabis, disqualifying offenses are much more broad," Brown said.
NJ Cannabis License Details
Brown noted there are six classes of cannabis licenses and licenses in New Jersey's interim regulations.
Cultivators
Manufacturers
Wholesalers
Distributors
Delivery
Retail
Lab testing lab licenses will be awarded as a separate license class.
"We want to make sure consumers can confidentially rely on the test results when they purchase cannabis," he said.
Brown stressed there are two different types of licenses different from classes like conditionals versus annual licenses.
Conditional licenses allow cannabis entrepreneurs to get an initial thumbs up and have up to five months to secure site control and municipal approval. Conditional applicants need to make less than $200,000 a year if filling when single or $400,000 if filing joint taxes with a spouse.
An annual license needs site control and municipal approval, while a conditional license does not.
Brown noted that certain license holders would initially be prevented from applying for others to prevent vertical integration as the market is set up. But that will not continue as the market develops.
Protecting Businesses
Vice-Chair Sam Delgado stressed that an NJ cannabis license applicant could not have another name as a Doing Business As (DBA). It might also be difficult to have "cannabis" in the title. This is crucial for delivery companies since their vehicles cannot indicate they're being used to transport cannabis.
Brown said some companies target new businesses to get them to sign deals that might not be in their interests. He said Management Services Agreements (MSAs) and Financial Services Agreements (FSA) on lending are concerning. MSAs include agreements to provide technical assistance, staffing, and management services in exchange for fees but not an ownership interest. Brown said they don't want it to be a loophole for cannabis corporations to control more licenses in the market than they are allowed.
Creditors in FSAs can't impose unreasonable fees, receive shares, or have an unfair advantage over the
"We want to make sure the licenses holders are the ones… to determine the direction," Brown said. He advised adult-use cannabis entrepreneurs to have attorneys review FSAs and MSAs.