New Jersey cannabis advocate Jessica F. Gonzalez has been named as a consultant to the program being launched by the NJ Business Action Center (NJBAC) to train entrepreneurs seeking cannabis licenses.
Thus, they are launching a Cannabis Training Academy opening soon.
Gonzalez is an attorney and a professor at Hudson County Community College, where she taught a similar course training entrepreneurs last year.
She has been a leading advocate of cannabis legalization early in the process in the wake of Governor Phil Murphy's 2017 election win. Gonzalez was a leader in the NJ CAN 2020 coalition to pass the New Jersey adult-use cannabis legalization (where I represented the Latino Action Network, full disclosure). Gonzalez has also served as an officer of Minorities 4 Medical Marijuana (M4MM). She is an Ecuadorian native who was raised in Jersey City.
Cannabis Training Program Details
According to the NJBAC, the program "will be a combination of pre-recorded webinars followed by live, virtual question-and-answer sessions twice a month where applicants can ask mentors specific questions and receive non-legal guidance and direction. All classes in the Academy will be taught by faculty who are in or have supported, taught or consulted to the cannabis industry."
The program is designed to help minority, women, Social Equity, Impact Zones, and Economically Disadvantaged Areas (EDAs) applicants. They plan to introduce their students to lawyers and accountants who could serve as mentors and advisors.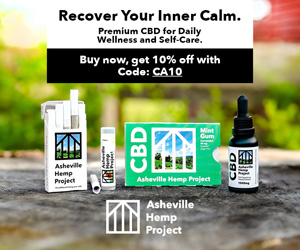 The NJ Cannabis Regulatory Commission (NJCRC) announced the creation of the program last year during their October meeting. NJBAC Executive Director Willoughby said it would be a 10-week course in the first half of this year.
Lowering Barriers to the New Jersey Cannabis Market
The NJBAC training program is greatly needed.
Obtaining a New Jersey adult-use cannabis license remains a costly process. It requires a series of experts to jump through the hurdles imposed to legitimize the industry.
While the NJCRC has simplified the process on the state level, securing town approval has been difficult for many. The vast majority of towns banned cannabis companies. Many of those that do allow cannabis companies to operate only did so if they comply with stringent rules. A lot of towns enacted barriers the State previously had in place for medical cannabis on the local level. The worst barriers include high application fees, few companies permitted, and only permitted in a few locations.
Location barrier issues have given landlords enormous power. They are using it to gouge applicants in a fierce competition for precious space.
Several lawsuits have been filed across the state attempting to block municipal cannabis license applicants.
The most successful thus far are serial entrepreneurs who have launched at least one prosperous business already. That usually gives them the means to access the necessary capital. They are also adept at the political advocacy necessary or can afford to hire someone who is. Those are the owners poised to open by the end of the year.
NJCRC Executive Director Jeff Brown noted in December they are in the process of processing 1,500 New Jersey adult-use cannabis applications. They show no sign of slowing.
Legacy Left Out So Far
Several legacy operators who would like licenses in the New Jersey adult-use cannabis market do not have the resources to do so. Many of them are minorities and women. The cost for experts remains a high barrier to entry. Thus, they continue to sell their cannabis products in the legacy market.
Selling cannabis in the underground is easy as opening a lemonade stand or selling goods at a bake sale or a flea market. In contrast, opening a licensed business requires an understanding of New Jersey and local cannabis law and a lot of money.
Accessing Capital
Another significant issue in the New Jersey cannabis license process is obtaining the Capital. Governor Phil Murphy and the NJ Economic Development Agency (NJEDA) recently announced a program designed to assist applicants.
It is a highly anticipated program since many applicants badly need capital. Many banks are reluctant to do business with the industry. They are afraid to be targeted for what the U.S. government considers Organized Crime.
Most other state cannabis markets have not addressed access to capital, local barriers, and real estate. That's why many cannabis industry experts note it is dominated by a small number of large corporations that are Multi-State Operators (MSOs) owned by White men.