The New Jersey Cannabis Trade Association (NJCTA) will provide six scholarships for a Cannabis Certification from Mercer County Community College (MCCC) in a cannabis college course. The class costs $500 and starts May 3rd.
Scholarships for the non-credited cannabis college certification course developed by Valley Wellness CEO Sarah Trent will go to those who meet a demonstrated financial need and live within certain zip codes. They are also sponsoring up to five veterans for scholarships.
"We saw high enrollment in our 2020 class offerings, but we also saw that some people need financial assistance, so we started looking for sponsors to help create scholarships. The NJCTA was excited to get involved and help develop a plan to make sure those most in need of jobs, who live near existing cannabis operators in the state, had access to job training," Trent said.
"When we heard this class was being hosted, it was a no-brainer for us to get involved," NJCTA President Shaya Brodchandel said.
Cannabis College Course
The cannabis college courses for the NJ Cannabis Certification is a 15 plus hour class that is taught live in five modules on Monday nights 6-9 pm on Zoom.
The modules are on the following subjects:
Module 1 – Cannabis laws
Module 2 – Cultivation, harvest, manufactured products
Module 3 – The Endocannabinoid System (ECS)
Module 4 – Dosing administration, compliance, and tracking
Module 5 – Industry speakers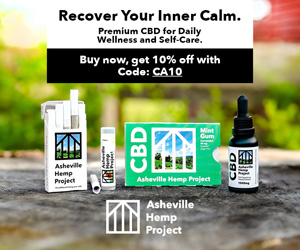 Each module is taught by industry professionals or academics in that area of expertise.
"When we formed our organization in 2020, the primary purpose was for NJCTA to serve as a knowledge center for operators to share best practices from inside and outside of NJ. It's a natural fit for us to extend that to the students involved in MCCC's NJ Cannabis Certified Program
"We get to give back to the community where our members are located while simultaneously finding trained individuals who could be employed by NJ cannabis operators in the near future," Brodchandel said.
The application period will be live from March 22 to April 5. The scholarship to the cannabis college cannabis course is open to those who live in certain zip codes. Recipients must demonstrate financial need. Individuals who receive the scholarship will be matched with the corresponding cannabis operator for an interview after completing the program's requirements.
Eighty class seats in the cannabis college course will be available to the public in
May. Students must be at least 18 to register for the class. However, they should be aware that most cannabis industry employers require you to be at least 21 and pass a background check.
The NJ Cannabis Certification is one of the few cannabis education courses in the state that is designed to train individuals for entry-level jobs in the industry.
Raritan Valley Community College also hosts Trent's course.
Stockton University offers a cannabis college minor. William Paterson scientists research cannabis, and Rowan University is about to start a cannabis college program. Rutgers University is involved in hemp in conjunction with programs to help New Jersey farmers. There are several cannabis college programs developing across the country as legalization makes cannabis respectable.