The New Jersey Cannabis Regulatory Commission (NJCRC) issued 121 NJ cannabis license approvals and tentative rules for cannabis consumption lounges.
In contrast to the first hybrid live NJ Cannabis Regulatory Commission meeting, the room was nearly empty.
During the meeting, the NJCRC approved 113 conditional adult-use NJ cannabis license applications, six conversions, eight annual applications, and one medical cannabis dispensary expansion to adult-use cannabis.
"We're going to kinda easy this month. It's only 113," Executive Director Jeff Brown joked after issued many more last month.
Many companies applied for a conditional license. A conditional licensee has a period of time, 6 months, to meet their requirements and then convert to what is known as an "annual license" to open their doors for operation.
The winners were as follows:
Cultivator Micro-business License Approvals
420 Blastoff Cultivator Micro-business
LoveGrow Company LLC Cultivator Micro-business
Max E Genetics Cultivator Micro-business
Stray Moose LLC Cultivator Micro-business
The Cloud Museum LLC Cultivator Micro-business
WeedCraft, Inc. Cultivator Micro-business
Cultivator Standard License Approvals
Alb Labs LLC Cultivator Standard
Amcann Group LLC Cultivator Standard
Boss Greens LLC Cultivator Standard
Burn Factory Inc. Cultivator Standard
Carte Blanche Cannabis Cultivator Standard
Garden State Born LLC Cultivator Standard
Green Garden Holdings LLC Cultivator Standard
Green Zen Therapy, LLC Cultivator Standard
Herbal Vybz, LLC Cultivator Standard
Klub Canivibe LLC Cultivator Standard
New Jersey Pure Roots LLC Cultivator Standard
Quail Pond Farms Cultivator Standard
Manufacturer Micro & Standard License Approvals
NJ Extracts LLC Manufacturer Microbusiness
Atlantic Cultivators LLC Manufacturer Standard
Eastern Tiger LLC Manufacturer Standard
FSBT Holdings 1, Inc. Manufacturer Standard
Green Garden Holdings LLC Manufacturer Standard
Greenway Systems LLC Manufacturer Standard
Klub Canivibe LLC Manufacturer Standard
Littie, LLC Manufacturer Standard
Loud Labs NJ Manufacturer Standard
Mule Extracts LLC Manufacturer Standard
New Jersey Pure Roots LLC Manufacturer Standard
Newton AgriCulture LLC Manufacturer Standard
Triple G Farms OZ, LLC Manufacturer Standard
Victory Natural Farms LLC Manufacturer Standard
Retailer Microbusiness License Approvals
Bergen County Cannabis, Inc Retailer Microbusiness
BHJ Associates Inc. Retailer Microbusiness
Brokin Hearts Premium Goods, LLC Retailer Microbusiness
Cameron L. Smith LLC Retailer Microbusiness
Canabhang LLC Retailer Microbusiness
Dank Poet Dispensary Retailer Microbusiness
Dank the Bear Retailer Microbusiness
Enchanting Dandelions, LLC Retailer Microbusiness
Flwr Shop LLC Retailer Microbusiness
GF Financial Inc. Retailer Microbusiness
Goddess Herbs LLC Retailer Microbusiness
Happy Time Buds LLC Retailer Microbusiness
Herbarium Dispensary LLC Retailer Microbusiness
Ivory Organic & Wellness Center Retailer Microbusiness
Jane's Joint Retailer Microbusiness
Jersey Cannabis Brothers LLC Retailer Microbusiness
J I Consulting Group Retailer Microbusiness
L'Eagle Dispensary LLC Retailer Microbusiness
Lemon Cannabis LLC Retailer Microbusiness
Liberty City Weed Deliveries Retailer Microbusiness
Monmouth Greens LLC Retailer Microbusiness
NJ Pure Retailer Microbusiness
Ophanim Care Retailer Microbusines
Pure Lotus LLC Retailer Microbusiness
The Green Smile, LLC Retailer Microbusiness
Retailer Standard License Approvals
Realmz LLC Retailer Standard
77 Main Street LLC Retailer Standard
A1 Cannabis Corner LLC Retailer Standard
All coast trading company Retailer Standard
Atlantis Cannabis LLC Retailer Standard
Authentic New Jersey LLC Retailer Standard
Best Buds Bayonne LLC Retailer Standard
Beyond BLeaf LLC Retailer Standard
Bless Wellness LLC Retailer Standard
Blue Moon Lounge LLC Retailer Standard
Brighter Daze Retailer Standard
BWell Holdings NJ Inc Retailer Standard
Dank Dynasty Club LLC Retailer Standard
Docanna LLC Retailer Standard
Dog Top LLC Retailer Standard
Floro Highland Park Retailer Standard
Floro Hopewell LLC Retailer Standard
Flowerbomb Dispensary LLC Retailer Standard
Flowerpower Wellness LLC Retailer Standard
Golden Tender Enterprises Retailer Standard
Green Velvet Dispensary Retailer Standard
2359 Green Vibes Retailer Standard
Healer Dispensary Retailer Standard
High expectations for u Retailer Standard
High Karma Retailer Standard
Honeyleaf New Jersey LLC Retailer Standard
House of Buds Retailer Standard
Kemistry NJ LLC Retailer Standard
La Vida Gardens LLC Retailer Standard
Le Fleur Dispensary LLC Retailer Standard
Legacy Cannabis Solutions LLC Retailer Standard
Mo Blessings LLC Retailer Standard
Modern Leaf LLC Retailer Standard
Night Owl, LLC Retailer Standard
Ocean Wave Cannabis Corporation Retailer Standard
Pink Balloon, LLC Retailer Standard
Power Flower Retailer Standard
Primavera Products LLC Retailer Standard
Quiet Bloom LLC Retailer Standard
Roots NJ LLC Retailer Standard
Route 22 Dispensary Retailer Standard
RS Operations LLC Retailer Standard
Rumor NJ LLC Retailer Standard
Greenss LLC Retailer Standard
SensiLeaf Retailer Standard
Shiv Prasad LLC Retailer Standard
Somerdale Cannabis Retailer Standard
The Banc Street Collective LLC Retailer Standard
The Franklin Cure Room LLC Retailer Standard
The Friendly Flower LLC Retailer Standard
The Grass Cab, LLC Retailer Standard
The Mary Jane Joint Retailer Standard
Tommy's 321 LLC Retailer Standard
Turareum Retailer Standard
Unity Labs LLC Retailer Standard
White Rabbit Woodbridge LLC Retailer Standard
The conditional licenses passed 5-0.
The NJ CRS approved 6 cannabis licenses for conversion from conditional to annual, which means they met all preliminary, conditional requirements can now open up for operation.
"Get fingerprinted as quickly as you can," Brown advised applicants. "Sometimes it takes weeks to months. It's outside of our control."
It could be more than a year before some of these New Jersey dispensaries will open.
He noted their investigators are going through the required documents and interviews.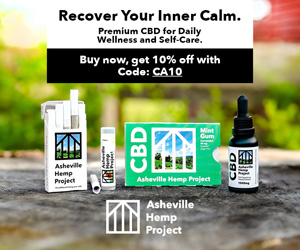 "Be as responsive as you can," Brown said. "That's true for annuals as well."
He said background investigations take from 30 to 90 days.
The following companies won annual conversion approval:
Eastern Tiger LLC Cultivator Standard
The Fireplace New Jersey LLC Cultivator Standard
One Faith Wellness, LLC Cultivator Standard
Sussex Cultivation LLC Cultivator Standard
One Faith Wellness, LLC Manufacturer Standard
Med leaf LLC Retailer Standard
They approved 4-1, with Commissioner Charles Barker voting no.
The following eight annual New Jersey cannabis licenses gained approval:
1 Bango New Jersey Inc. Cultivator Standard
2 BudZOOka Dispensary LLC Retailer Standard
3 Holistic Re-Leaf LLC Retailer Standard
4 Indigo Dispensary LLC Retailer Standard
5 Miles of Green LLC Retailer Standard
6 Nile of NJ LLC Retailer Standard
7 One Green Leaf LLC Retailer Standard
8 Unity Rd. CJ1 LLC Retailer Standard
They passed 4-1 with Barker voting no.
Harmony's vertically integrated operation gained approval to go to adult use. Their existing dispensary is in Secaucus in Hudson County. They have locations in Jersey City, and Hoboken approved for medical cannabis sales that never opened.
To qualify to sell adult-use cannabis, the NJCRC ensured they had sufficient supply and production capacity for patients and adult-use consumers, along with plans for equity and safety.
Their site in Secaucus gained approval for cultivation and selling recreational cannabis. An auxiliary location in Lafayette (Sussex County) gained approval for cultivation and manufacturing.
"The issuance of the Class 1 Cultivation licenses is conditional upon their Lafayette facility to continue to meet the needs of patients," Brown said.
He said that they need to keep cash registers with Point Of Sales (POS) systems available to be exclusively for medical patients.
Consumption Areas / Cannabis Lounge Rules Approved
Brown explained their new cannabis consumption rules. He noted that one needs to be 21 and over with a photo ID required.
Cannabis consumption areas must allow medical cannabis patients access, no matter their age. Rules prohibit cannabis consumption areas from overselling product and must ensure safe consumption practices.
Consumption lounges may be indoors or outdoors but must be enclosed. No alcohol or tobacco is permitted on the premises of a lounge or cannabis consumption area.
Brown said that due to the Cannabis Regulatory Enforcement And Marijuana Modernization Act (CREAMMA) which implemented the referendum legalizing adult-use cannabis, they could not sell food. However, consumers can bring food in or have it delivered.
The standard license fee will be $5,000, and $1,000 for a micro license.
"This rule proposed balances both equity and safety. This gives new entrances for businesses and consumers," Brown said.
"This is a proposal. If there is anything you like and don't like, please let us know. There is a 60-day comment period," said Barker.
"I'm very excited that we're pushing this forward because it is a safe space for consumers and patients. I'm really excited we are able to put this together," Commissioner Maria Del Cid-Kosso said.
It passed 5-0.
At this time Heady NJ only knows of ten cities in New Jersey allowing cannabis consumption lounges or areas within their boundaries.
Jersey City has pending cannabis consumption areas applications. However, they have been waiting for the NJCRC to issue their guidance first before taking action. JC has approved the dispensary license of a few companies seeking to open a dispensary and a cannabis consumption lounge as well.
Guidance on cannabis consumption areas was expected back in August with delivery, wholesale, and distribution licenses. Unfortunately, cannabis consumption areas remain controversial in the older state-legal cannabis markets.
Guidance on infused edibles like pot brownies remain promised and forthcoming.
Brown noted that there have been 1500 cannabis license applications in the process of review. He explained over 90 conversion applications won approval for conversion from conditional to annual. Brown said about 250 conversion applications had been submitted.
NJCRC Licensed Cannabis Dispensary Stats
"We're getting new applications every day," noted Brown.
Brown gave an update on the number of applications. He described the breakdown by Class and Priority Statuses of Diversely-owned, Social Equity, and Impact Zones.
The CRC is collecting data on every worker in the licensed businesses. They want data on everyone from "the Board members to the budtenders."
Brown added that application rounds for cannabis delivery, wholesale and distribution licenses in NJ would be forthcoming.
They also plan to further expand the medical cannabis market and change rules.
"We should expect many new businesses opening over the next year," Brown said.
Chair's Report
NJCRC Chair Diana Houenou explained they set several priorities last December.
"We've either accomplished or made significant strides on all these priorities," she said.
Houenou explained they have expanded the NJ Cannabis Regulatory Commission, finished the 2019 medical cannabis licensing after 29 months, and issued many licenses.
She noted five cannabis dispensaries opened this year and expanded the medical cannabis program.
"We have 20 locations at which adults aged 21 and over can purchase adult-use cannabis. There's still a lot of work to go," Houenou said.
She explained they had issued more than 800 adult-use cannabis licenses. There have been 18 annual approvals thus far. Houenou said about a third went to Social Equity companies while over half went to diversely-owned companies, meaning they're owned by a woman and/or a minority.
"I think it is a huge accomplishment for the CRC team," she said. "Our priority review structure is working. The figures are really promising."
She noted they partnered with the NJ Business Action Center to develop a cannabis academy that will take place next for potential cannabis license business applicants.
"We've got a lot done this year. There's still more work to do," Houenou said.
She noted they are continuing to work on medical cannabis expansion, finalizing more regulations and more businesses opening. Houenou commended the CRC staff and the commissioners.
Social Equity Fee Forums and Staff Delegation Progress
Brown noted they delegated to staff authority earlier this year. Under staff delegation, the NJCRC has 43,205 employee ID badges for those working at licensed cannabis companies.
"We expect the number to grow significantly in the next couple of years,' Brown said.
He noted that Harmony, Wellness TerrAscend, and Acreage all had modifications to their operations approved by staff. Harmony has been the first NJ cannabis license OK'd for medical cannabis home delivery.
Cannabis home delivery passed under the "Jake Honig Act" signed by Governor Murphy in July 2019. Patient advocates fought to get this passed for years and continue to lament the lack of delivery thereof despite its passage.
Under staff authority, no Management Service Agreements (MSAs) and Financial Service Agreements (FSAs) are approved.
Many cannabis policy experts feel these agreements undermine the alleged ownership of the business, usually by a minority.
Houenou noted they had three regional hearings regarding social equity fees.
"The purpose is so the public can understand how tax revenue is re-invested in our communities," Barker said.
He noted the meetings were during the NJ League of Municipalities and the MJ Biz Con, which many in the cannabis industry attended, so they will host two more.
Further, Barker explained that revenue from New Jersey cannabis sales in the 4th quarter of the last fiscal year funded the forthcoming NJ BAC Cannabis Academy. "It is a potential national model."
Barker noted the difficulty of access to capital and technical assistance in the state-legal cannabis markets.
"No tax revenue from cannabis licenses should be for funding of law enforcement. This is a key theme from previous hearings," noted Barker.
Barker explained that people also advocated for funding Social Equity programs, assistance to Indigenous or Native Americans, organic farming, Black maternal health centers, community resource centers, education, and workforce development.
"We need to hear from you again," Barker said.
The money is earmarked and reinvested into communities most impacted by the War on Drugs.
"Our Social Equity fee, it is a critical component of our Social Equity efforts," said Barker.
The generated fees are limited to a small percentage, at a few hundred thousand back to the communities. Meanwhile tens or hundreds of millions of dollars are generated and kept in the industry.
"Keep the pressure on your representatives in the legislative and the Governor to please use the lion's share of revenue to support Social Equity programs," Barker said. "It is critical to hear from the people so the funds from tax revenue can go to the right causes."
Commissioner Krista Nash said the next round of virtual excise fee hearings will be two non-regional specific forums at 7 pm on Tuesday, January 10th, and January 18th next month in, 2023.
She noted they wish to "repair communities that experienced disinvestment."
She noted that the comments gathered are reported to the New Jersey Legislature and to Governor Phil Murphy.
"Please join us. Your voice does matter," Nash said. "Go to our website to sign up." Keep in. mind you may send written comments until January 20th.
NJCRC Code of Ethics
"New Jersey law requires the Commission to adopt a code of ethics," Hoeunou said.
Some notable prohibitions of the NJ CRC are no prior connections to the cannabis industry, along with no making of any promise of Board action. Additionally, commissioners having any outside employment, or talking to any regulated entities about impending or pending matters, in effect no insider trading.
Deadline to Open For Business Extended For 2019/2021 Medical Cannabis License Awardees
"The NJ Regulatory Cannabis (License) Commission is extending the deadline and final agency decision for 2019 awardees for six months as they continue to get operational," said Brown. "12 months wasn't enough for them."
He noted they had prior issues with town approval and especially supply chain delays so they needed to extend the deadline.
Brown said their needs are similar to those seeking adult-use cannabis licenses. The biggest issue for most adult-use conditional license applicants is lack of Capital.
It was approved 5-0.