Decriminalization possible soon after election Holley says
The last NJ CAN webinar panel before the election Tuesday featured a discussion on social equity with Assemblyman Jamel Holley (D-Union) and canna entrepreneur and NBA star Al Harrington.
NJ CAN leader Amol Sinha of the NJ ACLU said in general, minorities are arrested for cannabis crimes at a rate four times higher than whites. However, the number is much higher in certain communities throughout the state. He added being arrested leads to negatives issues throughout life in terms of employment, housing, and perhaps immigration status.
Holley, a key sponsor of legalization legislation in the NJ Assembly, was on the panel.
"I'm encouraging everyone to flip the ballot over," he said.
Much of the panel focused on what will happen with legalization after the referendum passes and assumed it would.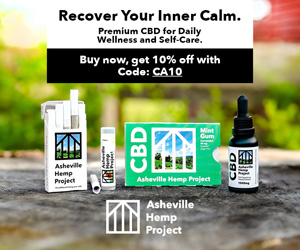 Holley said the decriminalization bill that passed the Assembly in June would be scheduled for a hearing Senate Judiciary Chair and cannabis legalization sponsor Nick Scutari (D-Union) separate from an implementation bill after legalization passes on Tuesday. The idea is to end arrests immediately following the vote. It has also been proposed that arrests could stop by order of the executive branch.
"We're hoping the Governor and the Attorney General can act immediately," he said.
On the NJ CAN webinar, ACLU Strategist on cannabis Ami Kachalia said there are over 36,000 arrests for cannabis crimes every year in New Jersey now. When the ACLU first started studying cannabis arrests number, there were only 32,000 arrests a year.
"It would be a grave injustice," Kachalia said if people are arrested after legalization passes. She said she was excited to work with the legislative and executive branches to address this.
"There are commitments there to make sure it's enacted," Holley said. "After Tuesday, you'll hear a lot of those conversations come to the forefront."
Kachalia said that if the goal to end arrests, legalization needs to pass. She noted the ACLU did a study of states that passed decriminalization instead of legalization. They found arrests are eight times higher in decriminalized states.
"Decriminalization doesn't stop police interactions," Sinha said.
Kachalia said decriminalization is a stop-gap measure between the six months to two years until the adult-use cannabis becomes legally sold.
Holley said on the NJ CAN webinar the Legislative Black Caucus wouldn't vote for the implementation bill unless it contains strong social justice provisions. Ron Rice (D-Essex) is a senior leader of the caucus. Holey said the caucus could tip the vote.
Perhaps he can persuade Rice to support a comprehensive and just implementation bill.
Holley noted the cannabis legalization bill initially did not have a social justice component. Holley said he persuaded Scutari to include a social justice component. He praised Scutari for being a leader on cannabis reform before it was politically popular to do so.
NJ CAN Webinar Features Socially-Minded Harrington
Former NBA star Harrington who launched the brand Viola Extracts was also featured on the NJ CAN webinar.
"Al's been a tremendous part," Holley said regarding his efforts.
Sinha noted Harrington is from Orange, NJ.
"I've seen the effect of the war on drugs in my community growing up," Harrington said.
Viola Extracts is the only fully black-owned Multi-State-Operator (MSO) in the country and one of the leaders diversifying the industry. Harrington said his grandmother treated glaucoma with cannabis, which gave him the idea to explore opening a business in the industry ten years ago.
"Everything taught to us about this plant has been lies," he said about its supposedly negative effects perpetuated by prohibitionists. He pointed to the many benefits of cannabis in medicine and building materials like hempcrete.
Creating a Just Industry
Harrington noted that in the multi-billion-dollar cannabis industry, there are few minority entrepreneurs and senior executives. He said he wants to use his company as a platform to educate people of color on the nuances of the industry.
Weedmaps Director of Public Policy and Partnerships Cedric Haynes joined the NJ CAN webinar as well. Weedmaps has been pushing legalization in New Jersey for some time. Haynes noted that being a cannabis entrepreneur is capital intense and difficult for people from poor communities.
"We have to focus and reinvest in these communities," he said, adding business programs aren't the only way to do so.
Haynes said there had been some more social equity programs as cannabis legalization has occurred state by state.
M4M and Minority Cannabis Business Association (MCBA) Jessica Gonzalez also spoke on the NJ CAN webinar on her experiences seeking to build a just industry.
"I saw a lot of dreams die," she said when many failed to secure a medical cannabis license in previous medical cannabis ATC application rounds.
"The lack of education is going to be a very big barrier to entry," she lamented.
"Jessica's absolutely right," Holley said.