New Jersey is figuring the effects of legalization. The Attorney General seeking to nullify cannabis crimes. The medical homegrow bill got a new sponsor who introduced the bill into the Assembly.
Attorney General Gurbir has issued new orders for local authorities to start dropping cannabis possession arrests immediately. The smell of cannabis is no longer "probable cause" or justification for a police search.
"My office will continue to update that document and post answers on our website in the coming weeks and months. In the meantime, all officers are encouraged to familiarize themselves with the three new laws," he said.
Grewal had previously never ordered the cessation of arrests. Rather he stopped municipal prosecutors from following through on arrests in court appearances, leaving many in limbo.
It will be interesting to see how this plays out in crime statistics.
People are now allowed to smoke in their own homes without fear of repercussions. In the future, cannabis consumption lounges will be allowed and could be a great entry into the market for some.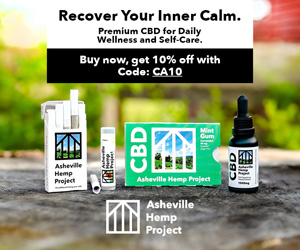 The first domino of the Northeast has fallen. Many believe it will favorably help New York and Pennsylvania legalize adult-use cannabis.
There has been talk of entrepreneurs and large companies setting up dispensaries. But it's important to note their potential workers and those who seek to create good jobs.
The President of United Food and Commercial Workers Local 152 praised Governor Phil Murphy for signing three bills legalizing the sale and use of marijuana in the state.
"The legalization of marijuana in New Jersey is welcome and long overdue," said Brian String, president of UFCW Local 152. It's a union representing retail food and drug workers and other employees in New Jersey, Delaware, Maryland, and Pennsylvania.
"Cannabis helps people with chronic pain, addiction, and many other ailments," String said. "These people now have the legal freedom to improve their quality of life."
Local 152 has been at rallies and city council meetings across New Jersey, affirming the cannabis industry's willingness to partner with unions to create strong middle-class jobs. Earlier this year, a joint organizing effort between Locals 152 and 360 led to workers at Verano NJ joining the UFCW. 
"Wherever cannabis is legalized in any form, the UFCW is committed to building a successful industry with a diverse and skilled workforce," President String said.
It will also be a wait of several months for the first legal sale of adult-use cannabis in New Jersey. No one has a specific date yet. It is well-known the New Jersey cannabis program doesn't have the capacity to meet more demand as it is with only 13 dispensary locations open.
While many are happy with the changes made, some say they do not go far enough, particularly in homegrow, which still remains a severe crime.
Medical Homegrow Moves Forward
Assemblywoman Verlina Renoylds-Jackson (D-Mercer) has introduced a version of the Senate medical homegrow bill into the Assembly to allow for four mature plants and four immature plants. It is a great step forward after the Senate bill introduced by Senator Troy Singleton (D-Burlington) received bipartisan sponsors. Reynolds-Jackon's bill, A. 5363, is 16 pages long. It maintains the registration requirements in the Senate bills. Much of the bill's text or language addresses issues arising from having appointed caregivers for patients in facilities. This should make cannabis advocates happy at the news. Without an Assembly companion bill, the Senate bill cannot be signed into law by the Governor.
The passage of more cannabis legislation is complicated by the fact that Governor Murphy gave his annual budget address yesterday. While it did not mention cannabis, the budget usually takes up most of the legislature's time in the spring before they largely adjourn for the summer at the end of June. The budget usually sees a massive over what to do in the case of a deficit in terms of raising taxes or cutting programs.
Legislative Issues
This year, however, Murphy believes New Jersey will have a budget surplus since they expect to receive $6 billion from the federal government in COVID stimulus money. With a $4 billion dollar deficit, smaller than initially expected, this could leave New Jersey with a surplus. While little of that money is likely to directly impact COVID, it will likely be less acrimonious than in previous years if there is money to go around. That will likely help make it easier to pass other bills, like medical homegrow
Since the full legislature is up this year, it is unlikely much will be done in the fall until after Election Day with the lame-duck legislature likely to pass a few bills before the end of the year.
While still difficult, a Trenton insider said there could be a window in which medical homegrow is passed sometime this year.
Police Angry At New Jersey Legalization
The New Jersey Policemen's Benevolent Association (PBA), which lobbies for cops, is unhappy at the news of legalization. They have been vocal in saying that the legislation hinders their ability to do their job.
That's the point.
They allege it creates confusion as well.
"While marijuana is now legal for those 21 and older, this language is an assault on our ability to do our job and to enforce the law. This language is an attack on law enforcement officers by making us the target of punishment rather than the individuals breaking the law. This language will have dangerous consequences for the public and the police," they said in a statement.
The New Jersey business interest groups remain unhappy as well that workers in dangerous jobs might not be smart enough to smoke at home and stay sober at work. The NJ Business and Industry Association (NJBIA) is lobbying to deprive them of that liberty.