Minorities 4 Medical Marijuana (M4MM) New Jersey announced an expansion of its leadership team to enhance its organization and mission.
The M4MM NJ state directors are Nichelle Santos, Gaetano Lardieri, and Leo Bridgewater, M4MM's National Director of Veteran Outreach.
Co-Founder & COO of CannaCoverage Insurance Services, Jeff Booker, will serve as the M4MM NJ Membership Chair.  He co-founded the firm with Santos. Booker will build the organization's membership roster and corporate partners.
CannaCoverage provides risk management and insurance to cannabis companies.
Anna Rivera will be the new Executive Assistant. She has experience in cannabis research and education. Rivera was a wellness coach at Green Annalist, NJ budtender and a teacher's aide at Minority Cannabis Academy. She is also a grad student at Thomas Jefferson University for her Master of Science in Medical Cannabis, Science & Business. Rivera will manage communications and provide administrative support to the State Directors as the M4MM NJ Executive Assistant.
Minorities 4 Medical Marijuana M4MM NJ Goals
Santos and Lardieri will continue their clinics to for medical cannabis patients in New Jersey. They seek to increase awareness of alternative treatments. They also plan to host expungement clinics for non-violent, low-level marijuana offenses impacted by the War on Drugs. It disproportionately impacted low-income Black and Hispanic communities.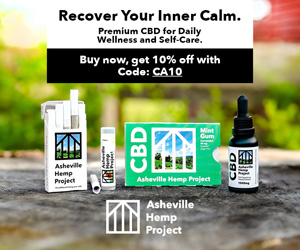 M4MM NJ will also continue their advocacy for social equity* in the adult-use cannabis and medical marijuana industries. They will also support social reform and social justice in New Jersey's adult-use and medical cannabis policy.
They also will work with Bridgewater to advocate for veterans' use of medical cannabis as an alternative to opioids. Many vets need it to help with chronic pain and Post-Traumatic Stress Disorder (PTSD). They want to ensure they are not denied Veteran's Administration (VA) benefits due to their use of a federally illegal drug.
Lardieri has been working hard advocating magic mushrooms or psilocybin legalization in recent months. He has been doing so as the Special Executive Advisor to Future Entheogenic Medicines (FEM).
Social Justice Work
In February, M4MM will kick off the campaign, "Round Up for Social Justice," at dispensaries across the country. Customers can round up their purchase to the nearest dollar to help raise funds for social impact. The campaign will create a path for community engagement in diversity, equity, and inclusion to increase the sustainability of the cannabis industry.
Minorities For Medical Marijuana (M4MM) is a 501c3 non-profit. Their mission is to provide advocacy, outreach, research, and training in business, social reform, public policy, and health & wellness in the cannabis industry. M4MM stands on four pillars of excellence: health equity, social equity, social justice, and public policy & legislation in adult recreational cannabis and medical marijuana industries.