Harmony received unanimous support for its plan to open a dispensary from the Hoboken Cannabis Review Board.
Harmony's main competitor Terrapin applied for a license in the 2019 round, which should have been announced 16 months ago. Despite not having a license, Terrapin is protective of their Hoboken turf and sued Harmony so they would be forced to appear before the Hoboken Cannabis Review Board, which was formed after other boards had approved them.
The Hoboken Planning Board and Hoboken Historic Preservation Board granted Harmony approval to open in a historic building at 95 Hudson Street before the Hoboken Cannabis Review Board meeting. The dispensary would sell adult-use cannabis sales once the market opens, which is likely to take a year.
"We are pleased with the positive feedback and insight the Board shared with us in yesterday's meeting. The team and I look forward to working closely with the community in Hoboken," said Harmony CEO Shaya Brodchandel.
Terrapin was also approved by the Hoboken Cannabis Review Board last night.
"We're thrilled to have completed the Medical Cannabis Review Board process in Hoboken, and we look forward to presenting our plans to the Planning Board," said a spokesman for Terrapin. "Terrapin has maintained throughout the process that transparency is key to the success of the medical marijuana program in Hoboken.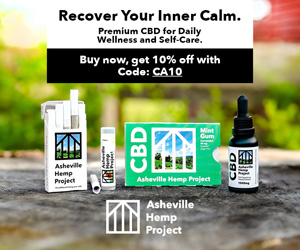 Terrapin is a Colorado-based socially conscious Multi-State Operator (MSO).
"We look forward to moving through the process so that we can leave a long-lasting positive impact on Hoboken and the patients we serve," a spokesman for Terrapin added.
"The professionalism, your track record, your willingness and commitment to make investments in the community, Harmony, is the kind of businesses we want to see in Hoboken," Hoboken Business Administrator Jason Freeman said during the Hoboken Cannabis Review Board regarding Harmony's application.
"They seem to have the experience, Hoboken is not going to be the guinea pig in this process," Health and Human Services Director Leo Pellegrini added regarding Harmony.
Harmony and Hoboken Cannabis
"Harmony is fully invested in Hoboken and its community. We were excited for the opportunity to appear before the Hoboken Cannabis Review Board to share our commitment and medicinal offerings to Hoboken's community," Brodchandel said.
"We currently see a fair amount of Hoboken medical patients in our Secaucus dispensary, and they have a 30-minute drive to purchase their medicine," he added.
Having a dispensary among Hoboken's residents will bring convenience and ease to medical patients and adult-use customers.
Harmony collaborated with Leo Bridgewater, the National Director of Veteran Outreach for Minorities for Medical Marijuana (M4MM). Together, they developed a cannabis strain designed to alleviate PTSD and anxiety, among other conditions that many veterans experience. Harmony named the strain Bridge H20 in honor of Bridgewater and his service to the community.
Bridgewater testified in support of the Hoboken Cannabis dispensary.
A third dispensary is going to be allowed in Hoboken. A dispensary there should be an especially lucrative business given Hoboken's prosperity and its place on the PATH train across from Manhattan.
If New Jersey could beat New York to opening and keep the price lower, then it could be an exceedingly popular place to go. New York's legalization bill will likely lead to their cannabis purchases being taxed at a higher rate.