Ayr Wellness, a vertically-integrated Multi-State Operator (MSO), announced it would no longer use the Garden State Dispensary (GSD) name. The 3 locations will now operate simply as "AYR."
2022 has been a pivotal year for Ayr Wellness in New Jersey. They took over a large-scale cultivation expansion and began adult-use sales at its three retail locations.
They also introduced its national brand into the wholesale market and its retail stores. Ayr is now among the several hundred dispensaries now OK'd to operate in New Jersey. They also have the maximum of 3 dispensaries allowed in the state.
"Our team has worked to enhance all areas of the business. We've launched sales to adult-use consumers. We have expanded our access to high-quality flower and improved our menus with the introduction of our national brand portfolio. And we've also deepened our relationship with surrounding communities to further our 'Force for Good efforts,'" said David Goubert, President of Ayr.
Garden State Dispensary is now AYR! New brands, more choices, better experiences. Come see us in Woodbridge, Union and Eatontown. #AyrWellness #NewJersey $AYR.A $AYRWF https://t.co/LNl0AcZArP pic.twitter.com/wkmKDLJn9K

— Ayr Wellness (@AyrWellness) December 2, 2022
"Having made progress in these key areas, we're now focused on building one-to-one relationships with our patients and customers as AYR. We are confident that this approach will further enhance our excellent customer experience and overall success."
The NJ Cannabis Regulatory Commission (NJCRC) previously approved the name change.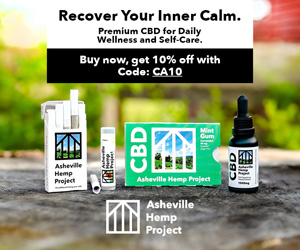 Ayr bought the dispensary in September 2021. Since buying Garden State Dispensary in 2021, Ayr said they have made significant progress in the menu and experience.
The newly renamed New Jersey cannabis dispensary locations join Massachusetts and Pennsylvania as AYR-branded stores, with its Florida stores to change names in Spring 2023.
Ayr's three New Jersey cannabis shops are in prime locations in Central Jersey. You can find them in the towns of Woodbridge, Union, and Eatontown.
There are approximately 3.4 million people in Central Jersey.
The consulting firm BDSA expects New Jersey to be the 3rd largest contributor to overall US sales growth by 2026. They project NJ to provide an annual revenue of $2.3 billion in total legal cannabis sales.