By Elliott Nguyen
Influential cannabis companies and interest groups have come out in favor of the crackdown on the hemp extract cannabinoid Delta-8 THC.
The substance has become controversial. It differs from the federally illegal Delta-9 THC but can still induce a high.
In 2018, the federal Farm Bill legalized the industrial form of cannabis known as hemp. It is supposed to have .03 percent THC. Delta-8 THC is derived from industrial hemp and is thus legal federally through a unique loophole.
Many are concerned it is available in places that aren't supposed to be selling cannabis products that get you high. In addition, it can be made at home with CBD.
Over 15 states, including New York, Washington, and Arizona, have banned Delta-8. Others are currently working towards that goal. It is also considered a controlled substance by the Drug Enforcement Agency (DEA).
Cannabis Industry Unites Against Delta-8 THC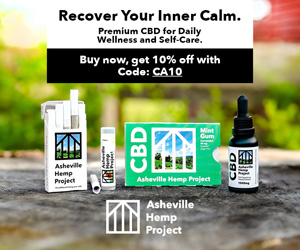 A study found that nearly 70 % of products they tested "contained the wrong amount of Delta-8 THC." Over 50% of the products had illegal amounts of Delta-9 THC.
The U.S. Cannabis Council (USCC), a nonprofit of prominent cannabis companies and interest groups, has come out against Delta-8 THC. They cited the health risks posed by a lack of regulation.
Interim USCC President Steven Hawkins called on lawmakers to "close these loopholes by descheduling and regulating all forms of THC."
He explained, "Delta-8 products often come to market through channels that are outside established state regulatory cannabis systems." This could cause them to be unsafe.
Hawkins emphasized regulating, not banning, the substance and reiterated the importance of consumer safety.
The USCC's mission is to "build a future of legal access to cannabis … at the federal and state level. And (to promote) restorative justice for communities harmed by cannabis prohibition."
Among the members of the Council are the large Multi-State Operators (MSOs) Curaleaf, Acreage Holdings, iAnthus, and Ascend Wellness which own dispensaries in New Jersey along with other companies that would like a location in New Jersey like 1906, other large MSOs, smaller companies, the prominent law firm Vincente Sederberg, and Scotts Miracle-Gro which funded the legalization referendum campaign. Several cannabis legalization interest groups are also members.
Test Issues
According to a report published by the USCC, it tested 16 samples of "non-cannabis based, over-the-counter products featuring Delta-8 THC" to see if they were compliant with current laws.
All of the samples tested contained illegal levels of Delta-9 THC, and some also contained metals like copper or nickel above "USP limits for inhalation.
Several high-ranking members of Curaleaf, like Executive Chairman Boris Jordan and CEO Joe Bayern, have voiced their concerns about unregulated Delta 8 THC.
"Delta-8 is federally illegal (FDA and DEA) and is a safety risk due to it being a psychoactive product that is not being regulated and tested," Bayern said. "We are extremely concerned that another vape crisis is coming if the agencies and state lawmakers do nothing. Any psychoactive product from hemp or cannabis should be tested, verified safe, and only sold through the regulated marketplace."
Curaleaf has had its fair share of controversies in the past. Mold was found in two batches of their cannabis in New Jersey, which only Heady NJ reported, forcing a recall. In 2019, the company was sued for inaccurate labeling of its products. It caused its stocks to suffer for a period of time. The lawsuit was ultimately thrown out after the company made changes to address the issue, however.
National Hemp Association Neutral on Delta-8 THC
While cannabis companies have come out against Delta-8, those in the hemp industry have noted its economic value, especially during the pandemic.
"Indeed, Delta 8 and 10 have become challenges for the industry," said Geoff Whaling, Chair of the National Hemp Association (NHA) and President of the Pennsylvania Hemp Industry Council.
"On one hand, we realize that this has provided many members of our industry with an opportunity to sell the overabundance of biomass into the market," he said. "However, we also have to reconcile this with the reality that when we worked to pass federal legislation, we did so knowing that Hemp did not cross the line of being an intoxicant."
He added that the NHA "finds itself in the middle of the two other… organizations" and will only take a stance once the FDA has passed regulations.
NHA Executive Director Erica McBride Stark said sales from the product helped some stores stay in business.
The NHA posted a statement on its website. They clarified its neutral stance and explained facts about the issue and arguments for both sides.