The Apothecarium dispensary by TerrAscend is opening their New Jersey location in Phillipsburg in Northwest NJ on the Delaware River.
The New Jersey Department of Health (NJDOH) issued a permit allowing TerrAscend to begin dispensing medical cannabis yesterday.
"Expanding access to our growing patient population continues to be a high priority, especially during these unprecedented times," said Health Commissioner Judith Persichilli. "The opening of this site will provide residents in the Northwestern New Jersey better access to products they need to treat their conditions."
TerrAscend is operating their dispensary under the name "The Apothecarium." They are a Multi-State Operator (MSO).
It is the first dispensary in Warren County and Northwest New Jersey. Besides Phillipsburg, it is a generally conservative area.
They are now the 13th dispensary location in New Jersey after GSD's third location in Eatontown.
Columbia Care in Vineland
Greenleaf Compassion Center of Montclair
The Botanist (Compassionate Care Foundation/Acreage) of Egg Harbor
The Botanist in Atlantic City
Breakwater Alternative Treatment Center in Cranbury
Curaleaf NJ, Inc. in Bellmawr
Verano in Elizabeth
Harmony Dispensary in Secaucus
(GTI) Rise in Paterson
Garden State Dispensary (GSD) of Woodbridge
GSD in Union Township
GSD in Eatontown
Apothecarium dispensary in Phillipsburg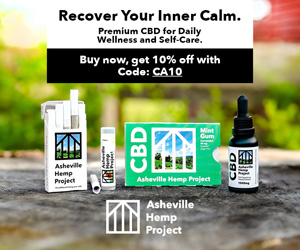 Nick D'Amelio has been cultivating their cannabis. TerrAscend grows and processes their cannabis cops in Boonton Township.
There are now 97,500 patients, 3,600 caregivers, and 1,250 physicians enrolled.
For those who signed up for their listserv, they are offered a 15 percent discount.
"EVERYDAY DISCOUNTS -20% OFF (with ID) – Birthdays, First Responders, Active Military, Veterans 10% OFF (with ID) – Seniors, Medical Professionals, Cannabis Industry. Discounts cannot stack. Valid New Jersey Govt Issued ID is always required. Only patients and caregivers who are in possession of their current Medical Cannabis Registry ID card issued by the state of NJ, as well as essential visitors are allowed access to The Apothecarium Dispensary," they said in an email.
Their prices and range of products look quite reasonable for now
Apothecarium Dispensary in Phillipsburg
Phillipsburg, NJ, is quite the town to put one of these.
It's a smaller, post-industrial town in a rural area on the Delaware River that looks like it needs the Green Rush. If Apothecarium goes adult-use before PA, people will flood over from the neighboring Easton, PA, which is larger and more vibrant.
The same will likely occur with Lambertville and New Hope if New Jersey ever issues another license. Twenty-four licenses have been held up in court for 11 months now, with the NJDOH refusing the comment on the situation.
They are located at 55 Main Street in a former bank building on a hilly road leading to the Delaware River crossing.