In the wake of legalization, advocates celebrated legalization on 4/20 at the Statehouse in Trenton while voicing the need for homegrow.
Led by Sativa Cross and Edward "Lefty" Grimes, a wide variety of activists, advocates, and vendors were there to celebrate the first 4/20 since legalization was signed into law on February 22nd. Among those who spoke were Ken Wolski and Jo Anne Zito of the Coalition for Medical Marijuana of NJ (CMMNJ), among many others.
"It's amazing, the first legal 4/20 in New Jersey," NORML Organizer Chris Goldstein said.
"Every single person here legalized marijuana in New Jersey. We did it! Not the politicians, not anybody else, everybody right here, the people legalized marijuana in New Jersey, 2.8 million of us!" Goldstein said.
He noted that both New York and Virginia included homegrow in their legalizations bills.
"Part of it was watching us not get homegrow here in New Jersey. So that's the next step," Goldstein. "We want to be able to grow some marijuana at home, right? This is the Garden State. It shouldn't be the No Garden State. Everybody should have marijuana in their backyard, on their balcony."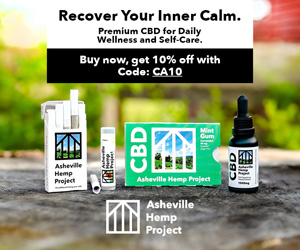 He noted that only about ten percent of people actually homegrow where it's legal.
"I think there's support from some legislators," said Zito regarding homegrow. She added that New York including homegrow in their legalization bill, which makes it seem like a far more reasonable policy.
"It's what the people wanted," Zito added.
Goldstein explained that 15 years ago medical cannabis shops in California he visited sold more products devoted to homegrowing than cannabis itself.
"It looked like the gardening section of Home Depot. That was a marijuana dispensary. That's the model I want here in New Jersey," he said.
Goldstein added that the industry could sell little plants people could grow to full maturity if they're so concerned about profit.
He was also giving out cannabis flower from a large bag to anyone who wanted it. People were especially happy to celebrate 4/20 at 4:20. Many enjoyed openly smoking as well as enjoying the festival-like atmosphere on a warm spring day. Along with activists, CBD and headshop vendors were selling their goods.
4/20 Party at NJ Weedman's
Down State Street at NJWeedman's Joint across from Trenton City Hall, people were enjoying 4/20. With many people listening to live performances outside in the sun, it was a festive atmosphere. In addition, several enterprising vendors sold their wide variety of wares at tables placed outside. Vendors sold a range of flower, bakery, and candy edibles, concentrates, dabs, vape cartridges (or carts), and CBD.