To ensure you stay on the right side of the law, we've provided valuable information about legal cannabis in New Jersey.
Cannabis has been used for medicinal and adult-use purposes for thousands of years. The use of cannabis originated in central Asia for its beneficial healing properties. However, for many years, cannabis has been illegal in the United States.
It only started changing in the 1990s. The first state to make medical cannabis legal was California in 1996.
(More on that in my book Cannabis 101!)
Over the past decades, a lot has changed in the United States. New Jersey has made cannabis legal, but both state and federal laws regulate it. Under federal law, cannabis had been classified as a Schedule I substance, meaning the federal government thinks it has a high potential for abuse.
Many state laws have a different view, though, such as the guidelines in New Jersey. In early 2021 the state legalized certain uses of cannabis.
New Jersey Cannabis Laws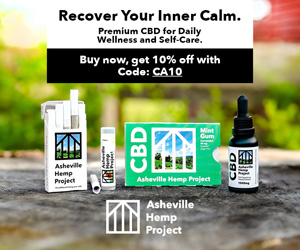 Governor Phil Murphy signed the Cannabis Regulatory, Enforcement Assistance, and Marketplace Modernization Act (CREAMMA) into New Jersey Cannabis law. According to the law, those in New Jersey can buy and use cannabis if they are 21 years old and up.
These new laws have shifted away from fines and criminal penalties for public possession of cannabis if you're under 21 years old:
If you're under 21 and caught with cannabis, you get a written warning for your first offense.
For the second offense, you will be given another written warning with information about community service.
For the third offense, you'll be given a written referral to community-based services.
Parents and guardians are notified if the person is under 18.
New Jersey's Adult-use Cannabis Laws: What's Legal and What's Not?
Cannabis use in New Jersey is restricted according to the amount you use, location, and age. You're allowed to possess, purchase and consume small amounts of cannabis. Furthermore, you can smoke or vape cannabis on personal property.
Lodging establishments can provide designated places for you to smoke cannabis.
However, according to New Jersey's Smoke-Free Air Act, you are prohibited from smoking or vaping cannabis where tobacco is not permitted. Colleges, hospitals, parks, and restaurants may have no smoking rules, so you can't smoke cannabis on these properties.
Stricter penalties apply to anyone in possession of cannabis on elementary or secondary school property. You may get a $1000 fine and up to six months in jail if you're 21 years or older. Softer penalties apply to anyone younger than 18.
New Jersey's Medical Cannabis Laws
Medicinal cannabis is for anyone with ailments the NJ Cannabis Regulatory Commission says you can treat with cannabis. These illnesses include cancer, arthritis, and anxiety.
Anyone with a medical condition who wants to use medicinal cannabis must register with the State to become a patient. Adults and minors who use cannabis for medical purposes are allowed three ounces of cannabis at a time.
However, it is very costly.
New Jersey's Legal Cannabis Guidelines on Sales and Penalties
Adult-use 21 and older in New Jersey can only buy cannabis from a licensed vendor. It's illegal to sell cannabis if you don't have a license. Licensed cannabis retailers can sell a maximum of one oz of cannabis to individuals 21 and older.
The public in New Jersey can gift one ounce of cannabis to anyone of legal age, but only if no money is exchanged. Anyone selling cannabis illegally could be penalized depending on the amount sold.
New Jerseyans are prohibited from selling cannabis on school grounds or private property.
New Jersey's Cannabis Cultivation Laws and Potential Penalties
It's illegal to cultivate cannabis in New Jersey if you don't have a corporate cannabis cultivator license. Those who need cannabis for medical purposes are prohibited from growing. Locals are penalized based on the number of plants they've grown. For example:
If you're not a licensed cultivator and have grown up to 10 plants, you can receive a fine of up to $25,000 and could spend four to five years in prison.
Individuals with more than ten and up to 50 cannabis plants can be charged with a fine up to $150,000 and ten years in prison.
The more plants you've grown, the harsher the penalties.
New Jersey cannabis laws are strict but fair and offer opportunities for those who want to use this plant.
Those concerned about the law should only buy from licensed vendors and only possess one ounce of cannabis at any time.
Many in New Jersey are bolder.