Boardwalk Budz held the first post-pandemic cannabis conference at the Showboat in Atlantic City, featuring a free market of cannabis products.
A former gambling floor was replaced with a market of cannabis merchants selling well-marked products designed to get their consumers high. In addition, a designated cannabis smoking area outside in the hotel's parking lot was used by many.
For those who have been dreaming of legalization and fighting an uphill battle, it looked like the Promised Land from last Friday to yesterday.
While panels had been planned, they did not go off without a hitch. I held a public discussion with NJ Cannabusinesses Association Ed DeVeaux on New Jersey Cannabis politics and industry you can watch here.
Enjoying the Boardwalk Budz Cannabis Market
With the entrepreneurs vending in the free market, it was almost a collective middle finger to the New Jersey Attorney General as they continued to operate despite his threat to gifting entrepreneurs.
Infused brownies, cookies, Rice Krispies, many strains or cultivars of flower, pre-rolls, taffy, gummies, concentrates, diamonds, wax, kief, cartridge or carts, and battery pens were for sale at competitive prices. In addition, many infused off-brand cereals, and snacks were sold in sealed bags with California labels. There were also infused drinks that consisted of different flavors such as lemonade, fruit punch, and mango for sale.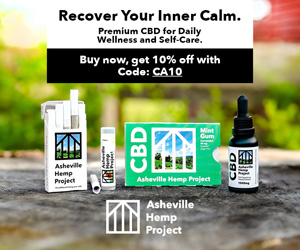 Most of the vendors sought to be as law-abiding as possible. They all seem to be knowledgeable about their products and eager to advise potential customers on their optimal use.
Among the many vendors at Boardwalk Budz, a celebration of cannabis at the Atlantic City Boardwalk, were Jersey Shore Extracts, Thnacks, Zara's Zooties, Bud Bandit, West Winds, the Skunk Father, Mind Leaf, and Best Damn Buds, along with many others. All want to get a license and criticized the slow rollout process of adult-use cannabis despite the referendum's legalization, which they pointed to as legalizing their operations.
Many cannabis vendors reported doing well. Some vendors at the free market selling CBD and Delta 8 were disappointed in sales and so by Sunday, had broken out the goods.
Event Organizer Chad Minnes reported no problems with the Showboat nor the authorities.
"It's been very laid back, and kind of hands-off, and a very fun event for everybody," he said.
A hotel bouncer checked bracelets at the door and stopped people to ensure they had the correct bracelet.
"They've walked through and been in and out of the event," Minnes said regarding the hotel personnel.
Enterprising Vendors
Anthony Zara and Jessica Raymond of Zara's Zooties were vending their edibles and infused juice at the free market. Based in Brick Township in Ocean County, they launched the business in March after the referendum enactment date of January 1st.
While Raymond makes the products, Zara takes the lead on sales and marketing.
"Everything we do is just the two of us," Zara said.
They greatly enjoyed the free market.
"I think it's great they're allowing us to do what we should have been able to do, to begin with," he said about vending on the convention floor.
Zara noted that the cannabis convention's free-market brought a good deal of businesses to Atlantic City.
"This is finally a golden opportunity for Atlantic City to rebuild itself and make it into a mecca for people like us, for stoners who have nowhere else to go," Zara said. "Look at all the casinos that have gone downhill. Now it's an opportunity for the city to finally rebuild itself. It just makes sense financially for them."
"This shouldn't be something that's frowned upon. This is something for the community to band around," he added. 
Filling Market Demand
Since the licensed medical cannabis dispensaries do not carry infused edibles, the entrepreneurs are replying to market demand.
Zara said they "provide patients with edibles they can enjoy and for people who can't smoke with pulmonary issues. You only get one choice at a dispensary, you get a lozenge."
Zara and Raymond are interested in obtaining both a manufacturing and a dispensary license.
"I would hope I can get both," Zara said. "Legitimacy is our ultimate goal. We don't want to be … lurking around for the rest of our time."
It will be interesting to see if it's possible for a smaller company to hold two different licenses. The current 12 license holders have vertically integrated licenses and can control their product from seed to sale. The smaller licenses for separate categories were going to be dispersed in the 2019 round. That seems like it will be the case going forward.
Enjoying the Atlantic CityConference
Everything proceeded in a calm, orderly fashion with no signs of mayhem issues nor problems with cannabis smoke clouds. Only a couple of security guards occupied posts around the entrances.
Glass pipes, bubblers, and bongs, one-hitters, big bongs, rolling paper were for sale, as were soaps and lotions that were infused with CBD along with tea and hemp products. Rolling trays and ashtrays with popular cartoon characters.
Most of the tables were small businesses. The Botanist was the only established dispensary with a table.
The Boardwalk Budz conference was a stark contrast to NECANN or the Cannabis World Congress (CWC) which are much more button-down cannabis conferences geared toward Businesses 2 Business (B2B) versus Businesses 2 Consumer (B2C) sales.
As the first post-COVID cannabis conference, the free market served as a great gathering to reconnect with people.