Derived from legal hemp, Delta 8 THC is a legal cannabinoid becoming very popular to treat health conditions and relax. Made possible by science, it is sold legally by CBD vendors and headshops.
Delta-8 THC is not illegal as a Schedule I narcotic the way Delta 9 THC cannabis is. Delta-9 THC is the active ingredient in cannabis that gets consumers high. Delta 8 THC is sufficiently similar to Delta 9 THC to likely cause you to fail a urine test.
"Anything that helps support farmers and the overall industry is good," Erica McBride Stark, Executive Director of the National Hemp Association (NHA), said regarding Delta 8. "As an association, we're kind of agnostic."
Stark noted that since the CBD and hemp industry have had issues, it's good to see Delta 8 become a popular product for hemp companies.
"With the pandemic and economic times being tough, it's been kind of a life raft, I think for a lot of producers and retailers," Stark said.
The lack of regulation has left a loophole entrepreneurs have rushed to exploit while they can. A few vendors were selling it at the Pennsylvania Hemp Fest. Delta-8 has become available in headshops like Noble's Smoke Shop in Point Pleasant, NJ.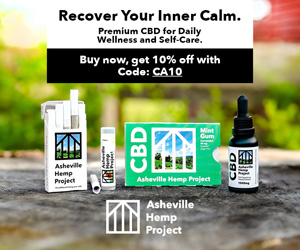 "Delta-8 products sell better than Juul," said Noble's Smoke Shop owner Paul An.
"This industry is very innovative and will find ways to come up with new products," Stark noted.
Cartridges (or carts), chocolate, and gummies that contain a high percentage of the new cannabinoid are especially popular now. Stark noted that the flower on the market is a CBD hemp flower sprayed with Delta 8 and marketed as Delta 8 flower.
"It's fast-moving, it's ever-changing, and it makes it frustrating on the one hand, and it makes it super exciting on the other," Stark said regarding the hemp industry.
The Nature of Delta 8 THC
Since Delta 8 doesn't exist naturally in large quantities in hemp, Delta 8 is produced by converted other cannabinoids found in hemp.
"It still is a part of the plant, sort of like how Delta 9 can be further processed into like CBG or CBN," Stark said.
The new cannabinoid is being found to have great health benefits. It has been proven to effective in addressing anxiety, stomach inflammation, and pain. Mike Brennan of the Coalition for Medical Marijuana of NJ (CMMNJ) said within minutes he had relief from nausea after consuming Delta 8.
However, because scientists have not fully studied the effects of Delta 8, consumers should approach it cautiously.
"I think there's pretty much consensus that it does help," Stark said. "What's the unknown is the interactions with other drugs, what's the cumulative effect of it is."
Stark noted that the .3 percent level of THC mandated by the federal government is "such a low ridiculous number."
She noted it's important that the public is educated on what's in the Delta 8 products they purchase. Like CBD, Delta 8 should not be bought from a gas station. Rather it is important to buy it from a reputable source who can tell you what's in it.
The Legality of a Hemp-Derived Product
The nature of Delta 8 and the lack of regulations raises several questions.
"They still haven't figured out how to handle CBD, and now we have all these other cannabinoids on the market that they're gonna have to deal with," Stark noted.
Stark moderated a panel last year where a DEA agent said it was legal "for now."
Those who are cautious of the Drug Enforcement Authority (DEA) and Food & Drug Administration (FDA) should stay away from it.
"We don't want to see it regulated like adult-use cannabis or medical cannabis. It still needs to be considered an agricultural commodity crop and not a controlled substance," she said.
Many feel the government will step in and regulate it eventually.
"Industry innovation is a lot faster than government regulators who are looking at liability and don't understand things naturally," Stark noted.
"We usually advise people that are, you know, getting into processing and extraction now, like assume that you're going to have to follow CGMP practices and all food safety standards," she said.
"As an industry, we told legislators for years that he was not about getting high. So it kinda muddies the message a little bit in that regard, which is unfortunate in some ways," she noted.
Sometimes, the lines of what is and is not legal blur. Washington, DC legalized cannabis, but Congress won't allow them to implement a regulatory regime. Vermont only passed an adult-use cannabis regulation bill last year. They are in the process of implementing it now. Some could argue New Jersey is in a certain sense a gray market since the passage of the legislation in the wake of the referendum.
"Hopefully, everyone realizes everything form of cannabis is safe, but we're not there yet," Stark said.