Snoop Dogg, a cannabis enthusiast for years who has taken full advantage of legalization, is eyeing Atlantic City.
Investing in Atlantic City
Atlantic City Mayor Marty Small spoke with Snoop Dogg. The legendary rapper said he was interested in investing in AC.
"I'm coming to the state. I'm coming to the city. We're looking to invest in some real estate and do some big things out there with you. I just wanted to get acquainted with you, let you know, and hear from me face to face. We will be coming to a city near you," Snoop Dogg said to AC Mayor Marty Small Jr.
"We're open for business here in Atlantic City," said Small. "Let's get it."
Small said the California-based performer was his favorite rapper of all time. Snoop Dogg also wanted to connect with the African American mayor of Inglewood, CA, near Los Angeles. He thought he could exchange ideas with Small.
"When you all legalize, I will be there to cut the ribbon," Snoop Dogg said when Small mentioned the November 3rd referendum.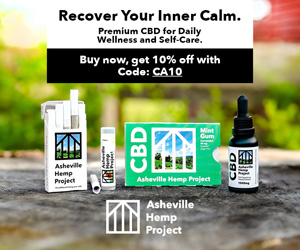 Snoop Dogg has a cannabis company of his own as well. It is produced by Canopy Growth, which is the entity that will likely invest in Atlantic City. Thus, his doing business in Atlantic City means Canopy will as well.
Dispensary Plans
Atlantic City is the perfect place for cannabis legalization. The city already has the dispensary "The Botanist," owned by Acreage Holdings, formerly by CCF, and "Be" owned by MPX/iAnthus. NJ native Beth Stavola originally ran MPX. The company was then bought by iAnthus, which has had issues recently. Stavola recently resigned from her joint roles at MPX/iAnthus. Atlantic City has struggled economically for a long time, with most of the money lost in the casinos mostly leaving except for the wages and benefits of the workers, many of whom are unionized.
Cannabis dispensaries and ancillary businesses would help diversify the economy not only of the city but of the region as well. Nearby Stockton University has been seeking to capitalize on legalization as well by offering a minor in Cannabis Studies.
Snoop Dogg and Cannabis
Snoop Dogg has been associated with cannabis for years. He made a cameo appearance in the classic cannabis film Half Baked, among others where cannabis references abound.
He is also associated with New Jersey native Martha Stewart. The odd pair have done some shows like Martha & Snoop's Potluck Dinner Party and collaborated on business projects. Stewart recently launched a CBD skincare line of her own called 86 Elm produced by Canopy named after the street she grew up in Nutley, NJ, in Essex County.