The second meeting of the New Jersey Cannabis Regulatory Commission (CRC) was held, focusing on third-party lab testing regulations.
It was held virtually again, with 334 people logged on at one point to watch on Zoom.
"Thank you for tuning in to the second CRC meeting," CRC Chair Dianna Houenou said.
The Commissioners went into executive session shortly after the meeting was convened. They said they would discuss a lawsuit, though they didn't say which, and contract negotiations the public could not view.
The CRC then adopted a new meeting schedule that allowed for more evening meetings, allowing more people to come in. However, Commissioner Charles Barker complained again about the nature of the schedule, saying many Black and Brown people would participate if they could do so after work, assuming they work a traditional 9-5 day. He noted the issue at the first meeting of the CRC, which was why the schedule was modified in the first place.
A lot of City Council, Board of Education, and other local government meetings occur in the evening, while the legislature and state commissions usually meet during the day.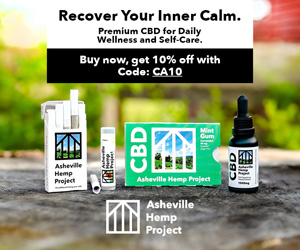 Houenou diplomatically defended the new schedule. It was then approved 4-1 with Barker dissenting.
CRC Executive Director Jeff Brown, previously the Assistant Commissioner for medical marijuana in the NJ Department of Health (NJDOH), announced the medical cannabis program reached a critical milestone over the weekend eclipsed 107,000 patients in the medical cannabis. He noted it was a 90,000 increase in three years.
There were around 100,000 to 105,000 patients for several weeks.
"I want to thank the staff who really got this done," he said. "We have a lot more to do when it comes to medical cannabis, but I did want to take the time here to thank them."
He then explained an updated patient registry would be announced at the next meeting, which will be on May 4th.
"Kudos to you and the team for the success of the medical marijuana program. You've done a lot of work to expand access for patients," Houenou said.
Third-Party Lab Issues
Brown explained they wanted to focus on medical testing standards to set up third-party labs.
"Our formal regulations are under development," Brown said, adding they've been under development to create infrastructure for the patient and, soon, consumer safety.
He said they want to test for biological contaminants, pesticides, and other harmful materials. Third-party labs can use a standard established by the CRC once they do so.
"Labs need the opportunity to work with cannabis," Brown said.
He said they want to utilize the third-party lab standards established by Massachusetts and Maryland. Massachusetts has an adult-use market while Maryland only has a medical market.
"I think these align very closely with the statutory provisions in the Jake Honig law and the legislation signed into law earlier this year," Brown explained.
Along with third-party lab standards, the CRC is in the process of setting up a criminal background check process needs to be set up for lab employees since they handle cannabis, Brown said.
Some administrative business was done to set the CRC up and transfer the medical cannabis program from the NJ Department of Health (NJDOH), which is still providing services to the CRC.
Lab shopping is a problem elsewhere, so the CRC should devote staff to lab compliance, noted Sarah Ahrens, who wants to run a lab in New Jersey with her business "True Labs for Cannabis."
Public Comment Period Sees Issues Raised
Houenou explained that they welcome public comment, and many had done so already.
"First and foremost was homegrow, getting an adult-use license, and a limit on the license available," she noted.
She said they would provide a FAQ in a few days to address some of those issues.
Regarding homegrow, "Under current law, the Cannabis Regulatory Commission does not have the authority to permit or regulate cannabis plants," Houenou said. We are aware there are several pieces of legislation pending on homegrow that would change existing laws."
However, "The CRC cannot comment on pending legislation," she added.
In the public comment period, many took the opportunity to speak.
"The state is missing out on a source of income, and that source of income is hardware to potentially grow your own stuff," said an individual who self-identified as "Homegrow" and then Carl.
"I think it's very important that we start more randomized testing on the cannabis in the dispensaries," said Zach K. "We've found for a long time now that mold and acids and other issues have been present in the cannabis at the dispensary. We even saw a recall of products about three months after products hit the shelves."
The recall was prompted by a discovery of mold, which only Heady NJ reported.
"These are patients that are paying exorbitant fees for top-notch prices medicine, and they are not receiving it," he added. "We found that when patients have actually confronted the dispensaries about the mold in their product, they were told if they said or commented about again, they were told they would be asked not to come back to that dispensary."
Zach K said also said there was an issue of air conditioning fluid into the plants at Harmony.
"We should issue the micro license very, very quickly," said Justin Alpert, arguing it would give them a leg up on their larger competitors.
"Please give consideration to the locals who are applying for licenses," said an individual called Seth.
He added that a micro business can only have 10 employees, limiting their capacity to grow, which should be increased.
Brown said the legislation established the limits in the law on micro-businesses such as 2,500 sq ft and a max of 10 employees, and the CRC cannot change them.
"We've been waiting and waiting and waiting. We've basically exhausted all our resources," Levi Holmes of the company 93 ID, which applied for a license in 2019. He explained they have been paying a lot of money to maintain facilities. Many businesspeople have similar stories.
"The UFCW will stand behind workers in this industry, Hugh Giordano of the UFCW union which organizes cannabis workers. He said they fight for good-paying jobs with a living wage, healthcare, benefits, training for workers.
They need to ensure "Labor Peace agreements are entered into and fulfilled," Giordano said. A Labor Peace agreement means the companies won't use the aggressive union-busting tactics most companies resort to successfully defeat unions. He argued that businesses are not socially equitable without a collective bargaining agreement protecting unionized voters.
A representative from the NJ Business and Industry Association said workers have too much freedom under the new law to enjoy cannabis. In theory, that could be unsafe, which could hurt their members' bottom line.