While New York City Mayor Bill de Blasio still doesn't openly support legalizing cannabis, he knows that legalization is inevitable and wants to prepare the city for responsible adult-use. So today de Blasio ordered the that the NYC police stop marijuana arrests.
I'm announcing today that the NYPD will overhaul its marijuana enforcement policies in the next 30 days. We must end unnecessary arrests and end disparity in enforcement.

— Bill de Blasio (@NYCMayor) May 15, 2018
While marijuana remains illegal, Mayor de Blasio ordered the NYPD to give summonses to people they catch smoking in public instead of arresting them. The order was issued today throughout the 5 boroughs and was a welcome sentiment in the cannabis community. De Blasio already ordered summonses for possession, but people are still arrested for smoking in public.
Additionally, de Blasio  will create a task force of city officials to lay the groundwork for full legalization, addressing anticipatory issues like how police will interact with smoking in public, zoning requirements for for cannabis dispensaries, and what types of public health educational campaigns the city should sponsor.
"With marijuana legalization likely to occur in our state in the near future, it is critical our city plans for the public safety, health and financial consequences involved," de Blasio said, as reported in the New York Daily News.
"While I still have real concerns we must work through, it isn't difficult to see where this is headed, and any responsible policymaker must prepare for that eventuality. My focus now will be helping to craft the critical regulatory framework that must come before legalization is realized," he continued.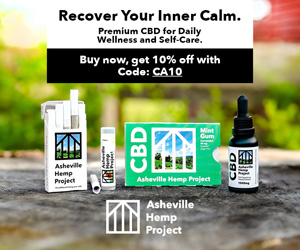 This announcement comes just days after the New York Daily News publicly endorsed marijuana legalization. It is unknown at this time when the new approach goes into effect.
It's time to end this reefer madness! https://t.co/2AMLbJf26o

An early look at Friday's front… pic.twitter.com/agLnP01FG0

— New York Daily News (@NYDailyNews) May 18, 2018
Along the same lines, last week Manhattan District Attorney Cy Vance Jr. and Brooklyn DA Eric Gonzalez said they would stop prosecuting almost all possession and smoking cases.
While Governor Phil Murphy openly supports legalization of cannabis for adult-use, New Jersey is lagging behind the surrounding states. New York is preparing to expand both medical and recreational use and Pennsylvania recently began its expansion of medical.
Although New Jersey is moving in the right direction overall and recently saw the expansion of its own medical program, many towns and local governments continue to come out against cannabis. And while cannabis bills are introduced in committee, none have yet been approved.
Who do you think will get there first – New Jersey Or New York?
Photo Credit: istock/Melpomenem