The NJ Senate passed bills establishing a program increasing education funding in impact zones via cannabis tax revenue and made medical cannabis telemedicine permanent yesterday.
S-3213 "Establishes New Jersey Community Learning Program in DOE to provide comprehensive extended learning time programs in certain communities; dedicates portion of State cannabis revenue to support program" was sponsored by Senator M. Teresa Ruiz (D-29-Essex) and Senator Troy Singleton (D-7-Burlington).
Senators Shirley Turner (D-15-Mercer) and Nellie Pou (D-35-Passaic) also co-sponsored the bill which creates the New Jersey Community Learning Program to increase extended learning time programs in areas most impacted by the criminalization of cannabis. It would be funded by revenue collected from the sale of adult-use recreational cannabis.
Under S-3213, school districts in an impact zone would be required to establish and implement an extended learning time school community program. These programs would provide services for students before and after school, on weekends, and during summer and holiday breaks.
"The criminalization of cannabis has had a severe, generational impact on the well-being of African American and Latinx communities around the state. It is only right that revenue generated from legalization should be funneled back into those neighborhoods that were disproportionally harmed by marijuana prohibition and its discriminatory enforcement," said Senator Ruiz (D-Essex), chair of the Senate Education Committee.
An impact zone is defined as a town that "based on past criminal marijuana enterprises contributing to higher concentrations of law enforcement activity, unemployment, and poverty within parts of or throughout the entity, that has a population of 120,000 or more or (2) ranks in the top 40 percent of municipalities in the State for marijuana- or hashish-related arrests, has a crime index total of 825 or higher, and has an average annual unemployment rate in the top 15 percent of all towns in New Jersey.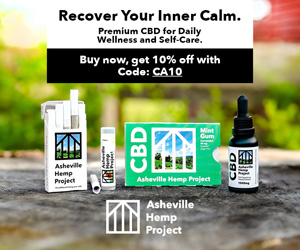 "A solid education is the greatest equalizer we have and the best avenue we have to ensure a more equitable future for the children of New Jersey," Ruiz added. "By confronting the disparities within our education system, we can invest in meaningful programming to address them and begin to shrink the achievement gap plaguing our state."
The bill passed the NJ Senate in a bipartisan vote of 34-5, with just a few conservative Republicans voting against it. It had passed the NJ Senate Education Committee in December.
"This legislation will work to uplift those impacted by the collateral consequences of the War on Drugs, through educational programs, so we can begin to undo the generational harm done by these policies and ensure a more equitable future for our children," said Singleton, chair of the Senate Community and Urban Affairs Committee. "This will help to right the wrongs of those policies by working to close the learning gap in these communities."
Ruiz championed New Jersey's expansive decriminalization bill that allows possession of up to six ounces, while Singleton is currently sponsoring a medical cannabis homegrow bill.
Telemedicine Passes NJ Senate Again
Yesterday the NJ Senate concurred with Governor Phil Murphy's recommendations to legislation sponsored by Senator Declan O'Scanlon (R-13-Monmouth) to allow patients to be permanently authorized for medical cannabis use by telemedicine.
Telemedicine has been allowed for medical cannabis temporarily since last March as a temporary measure to cope with the pandemic.
"Technology that has significantly changed the medical industry will improve the everyday health and wellness of eligible New Jersey residents who rely on medical cannabis to alleviate pain and treat their medical conditions," said O'Scanlon. "Doctors will be able to prescribe therapeutic marijuana electronically in certain circumstances, without requiring an in-office visit with the patients. The process will be easier and faster for patients."
O'Scanlon's bill, S-619, passed both houses of the Legislature overwhelmingly but was conditionally vetoed by the Governor in April. Murphy had conditionally vetoed it because he wanted a clause giving doctors the ability to require patients to come in person periodically removed.
Medical cannabis telemedicine passed the NJ Senate by 37 to 3, with only three conservative Republicans voting against it. Telemedicine passed the New Jersey Assembly 61 to 8 with nine people who did not vote for it and two abstentions.
"Medical cannabis can be an effective treatment for an ever-expanding list of conditions, even replacing highly addictive opioid medications for some people," O'Scanlon said. "Telemedicine is the healthcare of the future, and the pandemic demonstrated its value.
"Digital authorization will enable qualified medical cannabis patients who are medically fragile and homebound to mitigate their suffering," said O'Scanlon. "Those who are terminally ill, in hospice care, confined to long-term care facilities, developmentally disabled, or certified homebound could benefit from easier access to prescriptions."
Since the bill was vetoed it, had to be passed by the NJ Senate again twice. Murphy is likely to sign the bill into law now that the amended version has passed both chambers.