New Jersey recreational cannabis sales for the 3rd quarter of the year totaled $177,710,764. They have been high since the beginning.
The New Jersey Cannabis Regulatory Commission (NJCRC) reported sales from July 2022 to September 2022 totaled $116,572,533. With medicinal cannabis sales included, the total went up even further.
There are now 20 dispensaries in New Jersey selling recreational cannabis. Ten only sell medicinal cannabis to registered patients. None of the dispensaries selling New Jersey recreational cannabis in the 3rd quarter were based in New Jersey. They are all Multi-State Operators (MSOs) based elsewhere.
"New Jersey is only seeing the beginning of what is possible for cannabis," said NJCRC Executive Director Jeff Brown.
While there was an increase in medicinal pot sales, the largest increase was in recreational sales. It increased 46 percent from the 2nd quarter when the New Jersey recreational cannabis market opened in April to June 2022.
New Jersey Recreational Cannabis Sales and Dispensaries
The number of open NJ cannabis dispensaries remains low. What's worse is that the number of growers remains even smaller. At the same time, a dispensary can open fairly quickly. If the owner has local approval and a location that does not need much work, it could take about eight months.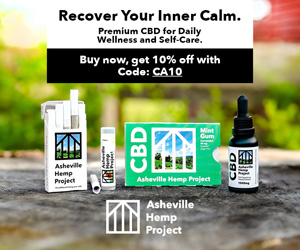 The problem is they won't have many products to sell. Licensed New Jersey cannabis growers probably need a warehouse to grow indoors. Building that to exact specifications might be time-consuming. Afterward, they can put in a crop once inspected. It takes about three months to grow cannabis. Thus the total time from licensing to selling would be about a year, if not far longer.
"We are looking forward to seeing local, small business owners participate in this lucrative market," said NJCRC Chairwoman Dianna Houenou. "Our priority application process… are paving that path for them to be included."
She also cited their new initiatives like the no-cost Cannabis Training Academy, which New Jersey Business Action Center is launching in early 2023.
Cannabis Market Grows
The NJCRC has given out hundreds of adult-use conditional licenses. They seem ready to allow 1,000-plus cannabis companies to open their doors.
Furthermore, the businesspeople who the upcoming cannabis academy will train will want to apply for licenses.
"We have now awarded 36 annual licenses for recreational cannabis businesses to New Jersey entrepreneurs, including 15 for dispensaries. Those businesses alone will be a significant growth of the market. With more locations and greater competition, we expect the customer base to grow and prices to come down," Brown noted.
Furthermore, a range of weed policy and industry experts continually lament the high price of legal New Jersey cannabis, both recreational and medicinal.
Some cannabis industry professionals worry about New Jersey recreational cannabis prices getting too low. It has become a problem in the Oregon and Michigan recreational cannabis markets for some.
The NJCRC established and now enforces the rules and regulations governing the licensing, cultivation, testing, selling, and purchasing of cannabis in the state.