Governor Phil Murphy has reached an agreement on the NJ adult-use cannabis bills with Senate President Steve Sweeney (D-Gloucester) and Assembly Speaker Craig Coughlin (D-Middlesex).
NJ Adult-use Cannabis Deal Details
The deal includes a framework previously proposed on funding that 70 percent of the revenue derived from NJ adult-use cannabis sales goes to social programs, and 30 percent goes to the police to train them to detect people driving high. Then 100 percent of revenue from the excise (or manufacturing) tax will go to social programs.
There will be a cap of 37 cultivation licenses for the first two years for the large companies that excludes the micro-business licenses. The NJ Cannabis Trade Association (NJCTA) made up of the companies that received medical cannabis licenses supported a cap on cultivation licenses. They believed it would create a situation like in Oregon where the market was so flooded with cannabis that it dropped the price and hurt small businesses.
Many of those who were arguing against the cap argued in favor of micro licenses and providing opportunities to Hispanic and Black Americans. There is no homegrow, but that was expected.
Also, the bills on lowering the penalties associated with magic mushrooms or "psilocybin" will pass through the legislature at the same time.
Thus, there will be a framework for NJ adult-use cannabis implementation on New Year's Day when the constitutional framework takes effect.
Legislator Remarks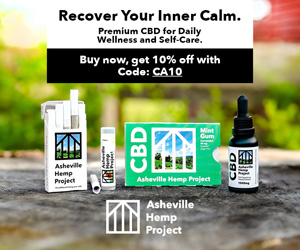 "Last month New Jerseyans voted overwhelmingly in support of the creation of a well-regulated adult-use cannabis market. We've reached an agreement on legislation providing for the framework for legalization, which is a critical step in reducing disparities and social inequities that have long plagued our justice system."
"This legislation will accomplish our shared goals of delivering restorative justice and ensuring that the communities most impacted by the War on Drugs see the economic benefits of the adult-use market. We are one step closer to building a new promising industry in our state," they said in a joint statement.
Judiciary Chair Nick Scutari (D-Union) and Assembly sponsor Annette Quijano (D-Union) were also involved in negotiations and supported the statement.
Scutari tweeted happily about it:
There will be committee hearings on Dec. 14th to reconcile the bill in both chambers. A full vote in the legislature for NJ adult-use cannabis has been scheduled for Dec. 17th.