Legal issues continue to plague New Jersey's developing cannabis market as the state waits for Governor Phil Murphy to sign the bills and the referendum to take effect on New Year's Day.
It is unclear why a signing ceremony has not been set for the decriminalization and adult-use cannabis market bills. However, now is not an ideal time for the singing. COVID numbers are very high to organize a public gathering while the first vaccines in the state were administered to the public this week.
The state legislature has also been considering controversial bills on health giant Horizon Blue Cross Blue Shield and the tax break programs this week. Like the cannabis market and decriminalization bills, they have massive implications and were passed quickly.
"When you rush things in Trenton, bad things happen," said Brandon McKoy, President of the progressive think tank NJ Policy Perspective. They also analyzed the cannabis tax revenue projections.
However, no one believes that Murphy, who has never wavered from his support of launching an adult-use cannabis market, won't sign the decriminalization and implementation bills.
Cannabis Market Complications
The average price of an ounce in the medical cannabis market remains high, and no way means to address that except vague promises that competition will lower the price.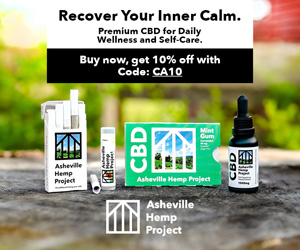 Justice Grown in Ewing and "Be" by MPX NJ in Atlantic City have yet to open from the 2018 license round while satellite locations have opened. Complications from COVID and the fallout likely delayed them.
In the initial ruling, MPX NJ won a bid for some autonomy from iAnthus in a lawsuit they launched that was heard in Monmouth Superior Court yesterday. It is unclear how this will impact the opening of Be
At the same time, the 2019 lawsuit blocking the resolution of the very rushed round of 24 Alternative Treatment Center (ATC) licenses to operate in the medical cannabis market remains unresolved with no end in sight. Oral arguments have yet to be made in the case against the NJ Department of Health (NJDOH).
The delay likely resulted in the Cannabis Regulatory Commission (CRC) from being fully established will likely result in a delay of the New Jersey adult-use cannabis market from being opened.
The agency still has to have three of five commissioners named, and more staff than an Executive Director allocated. That will delay the writing of the rules and issuance of licenses and the opening of those businesses. That likely means it is highly unlikely for the adult-use cannabis market to open before 2022 unless the process is greatly accelerated.
While the delay is unfortunate, it is also not unprecedented. California and Massachusetts legalized cannabis in 2016 and took till 2018 for their adult-use cannabis markets to open.