H.R. 3884, the Marijuana Opportunity, Reinvestment, and Expungement (MORE) Act, passed the House Judiciary Committee yesterday by a 24 to 10 vote which eases the War on Drugs. 
While the vote was largely on partisan lines, two Republicans, Congressman Matt Gaetz (R-FL) and Tom McClintock (R-CA), voted in favor of the bill, which is expected to address many of the injustices caused by the War on Drugs.
Easing the War on Drugs
The MORE Act reschedules cannabis off the Controlled Substances Act as a Class I scheduled drug, which is said to have no medicinal nor redeeming value. This is something that has been known to be false for a while. It was only placed there during the Nixon Administration as a pretense to arrest radicals protesting discrimination and the Vietnam War, among other issues.
In addition, it would create a five percent tax on cannabis sales, the revenue of which would be put back into communities ravaged by the War on Drugs, allow veterans to secure medical marijuana (AKA clinical cannabis), expunge or erase criminal records of those with federal convictions, and encourage the states to enact similar laws. It would also protect immigrants arrested for possession and those applying for federal assistance who have past drug convictions.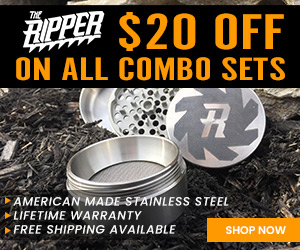 The MORE Act was introduced by House Judiciary Chair Jerry Nadler (D-NY), who has been a champion of legalization for a while.
"These steps are long overdue. For far too long, we have treated marijuana as a criminal justice problem instead of a matter of personal choice and public health," Nadler said. "Whatever one's views on the use of marijuana for recreational or medicinal purposes, arresting, prosecuting, and incarcerating users at the federal level is unwise and unjust."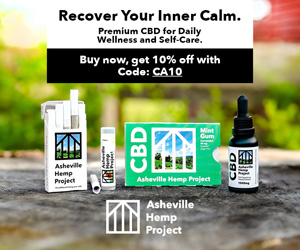 Nadler also noted that the bill was designed to address racial disparities in arrests whereby African Americans and Hispanic Americans are arrested. They are arrested much more than Caucasians, even though it has been shown that they smoke at the same rates.
Conservative Republican critics claimed the bill needed to be subject to more hearings, which is a  common tactic to delay reform. 
Complications and Consequences of the MORE Act
Some were unhappy the MORE Act did not pass before the Secure and Fair Enforcement (SAFE) Banking Act. They were unhappy it does not focus on the issues of high arrest rates and expungements that many criminal justice advocates fighting for. Instead, it was designed to remove the prohibitions on banks for having existing cannabis plant-touching businesses as customers. This is a serious issue in the nascent industry. It has forced many businesses to operate solely as a cash business which is difficult in our modern age.
While it is likely that the MORE Act will pass the Democratic-controlled House of Representatives, it is highly unlikely that it would pass the Republican-controlled Senate. Senate Majority Leader Mitch McConnell (R-KY), while being a great fan of the lucrative potential of hemp, is firmly against cannabis.
However, if the Democrats were to regain the Presidency and the Senate next year, it would subsequently be likely that major cannabis reform would pass in 2021 or 2022.
PS: Please help us continue to bring you more high-quality content!

Help Heady NJ Thrive & Grow! – PLEASE DONATE