Governor Phil Murphy conditionally vetoed a bill establishing telemedicine because he thought it would be too onerous on cannabis patients. The New Jersey Supreme Court ruled in favor of the patient being reimbursed for medical cannabis in Vincent Hager v. M&K Construction.
He similarly conditionally vetoed the expungement bill in 2019 because he did not think it was sufficiently expansive. The expungement bill was then signed into law in December 2019, while New Jerseyans had to then wait another 14 months before the possession of cannabis was decriminalized. Thus, many could expunge a crime even though the act of possession was still a crime.
Helping Cannabis Patients
Due to COVID, telemedicine was established by executive order last year while the legislature was working on the bill.
"The bill would immediately, and for a period of nine months, disqualify many patients who have been successfully utilizing telehealth and telemedicine services in accordance with the authorization provided by the Director's Administrative Order," Murphy said in his veto statement. "These patients would subsequently be required to submit to mandatory in-person office visits when their eligibility resumes. I do not agree with resurrecting old barriers to access, particularly as the pandemic continues."
"Importantly, my revisions allow practitioners to require in-person visits either as part of the initial consultation or the continued authorization when the practitioner determines an in-person visit is necessary for a particular patient," Murphy added.
NJ Supreme Court Upholds Worker Comp Reimbursement for MMJ
The New Jersey Supreme Court ruled in favor of a patient being reimbursed for medical cannabis related to worker's compensation in Vincent Hager v. M&K Construction. They upheld a decision by a lower court.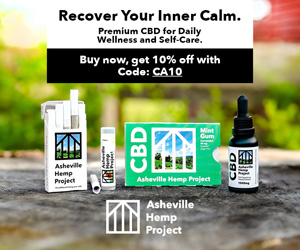 Hager was injured on the job working for M&K. He earned a reimbursement of worker's compensation paying for medical cannabis after he was permanently disabled due to a work injury that adversely affected his spine in 2001.
Hager has been paying $616 a month for medical cannabis. He became a patient in the medical marijuana program in 2016. Hager switched to cannabis after finding opioids to be insufficient in treating his injuries. M &K Construction must now pay the $616 a month for his medical cannabis.
Giving him worker's compensation won't relieve the burden for the other 105,000 patients in New Jersey's medical cannabis program who now have 16 dispensaries to go to buy their medicine. Cannabis patients in New Jersey are not used to winning. Former Governor Chris Christie regarded medical marijuana similar to heroin and cannabis patients as junkies. Since they were junkies, he allowed dispensaries to gouge them on price. Most dispensaries still mediocre cannabis, which has been known to be moldy. There are exceedingly few patients who whole-heartedly sing the praises of the program.