The Senate Appropriations Committee passed the legal cannabis bill S. 21 today. Due to its amendments, it contains language different than A. 21.
Appropriations Chair Paul Sarlo (D-Bergen) said that because the legal cannabis bills S. 21 and A. 21 are different, further negotiation is necessary before a final vote can take place.
"We are not likely to see the final version of the bill today," Scutari said.
It's possible a deal can be made by Monday and amendments are made on the floor before the final vote. However, that does not happen often.
The legal cannabis passed with an amendment removing the cap on cultivation licenses which were initially capped at 28, but the Assembly raised it to 37. Many advocates testified on the cannabis bill in the Assembling Budget and Appropriations Committee hearing criticized the caps. Because it was remote, it was likely easier for people to attend safely.
I submitted testimony on behalf of the Latino Action Network (which I represent full disclosure) for the record in favor of the legal cannabis bill S. 21 along with Jo Anne Zito and a few others.
Debating Legal Cannabis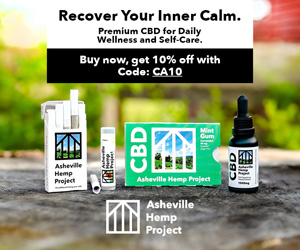 "I'm happy the Senate bill is removing the Senate Caps," said Tahir Johnson, Membership Manager, and Diversity, Equity, and Inclusion (DEI) Manager for the National Cannabis Industry Association (NCIA).
He said caps make it more difficult for minority entrepreneurs to succeed.
Regarding funds for impact zones, Johnson said money should go "to communities so they can participate."
He added there should be resources and funds to help businesses.
However, "everyone won't necessarily start a business. But they should have the right to reap the benefit of cannabis as well," he said.
"Four months ago, I was released from New Jersey state prison for multiple years for a little bit of marijuana," Steven Kadonsky said.
"Right now, a conspiracy to sell a gram of marijuana gives a life sentence of twenty years," he added. "To cure the horrendous damage… the delisting should be done on a retroactive basis."
He said they should eliminate the life sentence and half a million dollar fine he has to pay.
"Here we have a particular kind of tone-deafness," National Director of Veteran Outreach for Minorities 4 Medical Marijuana (M4MM) and Cannabis World Congress (CWC) leader Leo Bridgewater said regarding the nuances of cannabis policy in Trenton.
"The idea of removing the caps was a big deal, thank you very much," Bridgewater said. He added he would like to continue to advise legislators on industry issues.
Vice President of the NJ Business and Industry Association, Ray Cantor believed people in dangerous or critical jobs need to be randomly drug tested to prevent an accident.
"We want to make sure these businesses do the right thing and businesses aren't hurt," Cantor said.
"I'm with you. I have 400 people who operate heavy machinery for me," Sarlo said. "The first person who puts a shovel through a gas pipe, everyone will be running and screaming."
Scutari ardently defended the position that works should be allowed to ingest cannabis. He did concede there needs to be a mechanism to test if people are high, which is the point of dedicating money to go to the police.
Senator Michael Testa (R-Cape May) took Cantor's position and said it might endanger federal funds an organization receives.
"That's a concern, but courts have never taken that to be the case," Scutari replied.
Chemistry Council of NJ Executive Director Dennis Hart concurred with Cantor on the issue.
"An individual who is rested randomly may have ingested marijuana two weeks earlier and is as healthy as can be!" said Sarlo.
Hart said they had that issue with workers who have visited Colorado.
"We're not there yet," Sarlo said. "We know that."
Sarlo said he wanted to protect both workers and companies.
Scutari said this is the value of funding the Drug Recognition Experts (DREs).
"In order to destroy the black market, we need to make sure we don't make the mistakes other states made," said State Senator Declan O'Scanlon (R-Monmouth) regarding the legal cannabis bill.
"We may be overtaxing this. We need to keep taxes low and the black market," he added.
"NJ will have the lowest tax rate in the nation," Scutari said.
O'Scanlon said there would be a 60 percent tax depending on the weight bought.
"You're in danger of perpetuating the black market," O'Scanlon. Due to that, "California is a mess."
Many experts agree with him.
"At the very least, we're probably close to 30 percent tax," he added. "You add these things up, and it's a problem."
Scutari noted the tax on cannabis varies depending on the price and weight. He said to get the most and least products, he proposed eliminating the license cap for cultivation in the legal cannabis bill.
"We'll be back here… soon," Scutari said on the need to tweak the law. "It's complicated to start an industry from the ground up and get it all right on the first try."
O'Scanlon noted the legal cannabis bill eliminates the medical cannabis sales tax, which he said was good.
"We certainly do need to pay for DRE training," O'Scanlon said.
O'Scanlon brought up the issue of homegrow.
Scutari said Sweeney and others opposed it, citing their trip to Colorado and said it's impossible to police, and many sold it on the black market.
Homegrow cannabis advocates have noted that Colorado corrected the issue that caused that to be a concern shortly after the legislator's junket to Colorado.
Scutari said it would happen in the future, "but I don't think we're there today,"
State Senator Teresa Ruiz (D-Essex) lamented the failure of the final passage of decriminalization thus far before the legal cannabis bill.
"We are bending our backs… for an industry that doesn't exist, and we don't know what it looks like," said Ruiz.
In contrast, regarding decrim, "We know the damage," she said. "It's disappointing. It's shameful."