Legacy entrepreneur and nurse Debi Madaio is celebrating her legal adult-use cannabis business, The Weed Stalk, and surviving domestic abuse from longtime cannabis advocate and legacy operator Ed "NJWeedman" Forchion.
A registered nurse, cannabis activist, mother to two daughters, and an adopted special needs son, she was the majority owner behind NJWeedman's Joint, a café and unlicensed dispensary and lounge across from Trenton City Hall. In addition, Madaio is a lifelong New Jerseyan.
She is penning a book about her experiences called "Surviving NJ Weedman." The mainstream news outlet The Trentonian released a video of one of many alleged attacks on Madaio. Security footage from NJ Weedman's Joint shows a fight between them.
"People can see the video and decide for themselves. I was a Domestic Violence victim for years. He strangled me twice. I'm thankful he didn't kill. If I fought back, he got more violent," Madaio said.
"I put my hand on her face. I told her to get the fuck out of my face. It was actually defensive. I didn't know she would fall. I never hit her," Forchion said. "We did not have a Domestic Violence issue. I will take a lie detector test."
"She's a scorned woman. It's not true. She became so fucking toxic those last couple of months," he added. "She was in a position to make a lot of money, and instead, she started worrying about my dick. We broke up two years ago."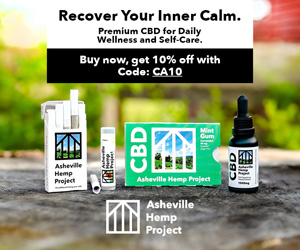 NJWeedman said she did give about $30,000 to start, which she got back. In addition, NJWeedman alleged she stole $250,000 he had saved.
"Debi's turned into a nightmare. I did not hit her. This is the most horrible relationship I was in. I'll never date a white woman again," Forchion said.
Fallout
"My former partner always led me to believe that without him, I would have no identity. Like so many Domestic Violence survivors, I was made to feel like my role, my support and my financing was inconsequential to the bigger picture," Madaio said.
"Women are better at business. Women are better at things," NJWeedman said. He insisted he put women in leadership positions in several of his businesses.
"I think it's important I share all of my truth, the good and the bad, the losses and the victories," Madaio said. "I'm in a place now where I'm finally empowered as a Domestic Violence survivor. The entire ordeal nearly killed me. The physical, mental, and emotional battering were one thing, but to be forced from my business was beyond devastating."
Running a business while working full-time as a nurse and caring for a special needs son was challenging enough. But like most Domestic Violence victims, she remained silent.
"He tried to take everything I had and destroy me. "I would have never left "The Joint." He took it by physical force and intimidation. He chased me out of there. I was afraid to go back," Madaio said.
The Unlicensed Dispensary and Lounge NJWeedman's Joint
Madaio founded and financed NJWeedman's Joint in 2015. It is located across the street from Trenton City Hall. Thus it garnered national media attention for its contribution to cannabis culture.
Police raided the unlicensed dispensary and lounge in March 2017. That led NJWeedman's arrest and incarceration.
Forchion's arrest led him to serve 447 days in prison. It left Madaio fighting for his release and for the survival of their business, which she solely funded during his incarceration. The courts cleared Forchion of charges with Madaio's financial support and efforts. The two became Bonnie & Clyde types for about six years, rallying the faithful to support the legalization of cannabis.
Madaio created the NJWeedman's Joint ambiance. They held outdoor music performances and shows that they streamed online. The unlicensed dispensary and lounge became a popular tourist spot and media darling. Madaio then opened The Stash Spot, a boutique accessory and smoke paraphernalia shop inside the business.
Madaio estimates she invested over $500,000 into NJWeedman's Joint, almost financially crippling herself. She asserts he forced her out when the establishment made money.
The Weed Stalk Grows
Her inclusion as No. 80 on Jay Lassiter's Insider NJ 100: Cannabis Power List 2022 is the icing on the cake. She was among the state's most politically influential voices in the cannabis movement among advocates, lobbyists, lawyers, and industry professionals in New Jersey's budding multi-billion dollar cannabis industry.
Forchion was No. 2 on the 100 Most Influential People in New Jersey Cannabis by Insider NJ last year behind the Referendum Voters. However, he was not on the list this year.
"My contribution to our community is still being seen and recognized. As a nurse and a mother, I'm a natural caregiver, so my biggest embarrassment was how I thought I let down my kids. Their future was almost stolen from them. If just one woman hears my story and is empowered, I am eternally grateful," Madaio said.
As Editor of Heady NJ and an advocate with the Latino Action Network, I moved from 82nd in 2021 to 35th in 2022.
Going Legit
Madaio was awarded a conditional adult-use New Jersey cannabis dispensary license from the New Jersey Cannabis Regulatory Commission (NJCRC). It allows her to proceed with securing a final recreational license to operate The Weed Stalk as a cannabis dispensary.
"My new storefront, The Weed Stalk LLC, is symbolic on so many levels. I'm the tiny seed that was covered in dirt and darkness. Yet I was still able to grow and reach for the light," she said.
Madaio is working on the conversion from legacy to legal.
As the sole owner of one of the first women-owned New Jersey adult-use cannabis licensed dispensaries, she wants The Weed Stalk to be a safe and supportive haven for women in the cannabis community.
NJWeedman also won a dispensary license from the NJCRC in October. One of his daughters has also won a license.