The Jersey City Council OKed two resolutions for cannabis dispensaries to open. The JC Cannabis Control Board (CCB) approved four to go to the council.
The Council approved resolutions for the Cannabis Place 420 Corp. and Oceanfront Holdings. The Jersey City Council had previously delayed approving their resolutions.
Securing a resolution from the City Council is the last step in the local approval process. The CCB and the Jersey City Planning Board have already approved the two companies.
Last Tuesday, Jersey City Counsel Peter Baker said city officials should not be speaking to cannabis license applicants to influence the process.
420 Cannabis Place Comments
During the Public Comment portion of the meeting, 420 Cannabis Place President Osbert Orduna spoke in favor of his application being approved. He noted he was a 9/11 first responder and military veteran. Orduna said they would be the first Latino and disabled veteran applicant to be approved to operate in Jersey City. He noted the business would open with a unionized workforce. Orduna explained they had made $85,000 in donations to several Jersey City charities that help the needy.
Since Orduna is a Pennsylvania resident, Hudson County Clerk Junior Maldonado was added to the application to serve as the state-required local partner with five percent ownership.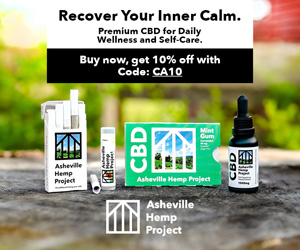 "You could actually be the first in the nation to support someone of color, a minority," Ezequiel Santelises said in favor of the 420 Place Cannabis Corp. resolution.
While Orduna would not be the first minority as a Hispanic to own a licensed cannabis dispensary in the industry, the legal cannabis industry is overwhelmingly owned by old White men.
Khaled Ahmed also spoke in favor of the Cannabis Place. He noted he would be the General Manager. Ahmed noted being caught with a small amount of cannabis caused him great problems and lauded the opportunities the opening of the business would bring.
Union Support
Hugh Giordano of the UFCW labor union spoke in front of both and explained both employers had signed a Labor Peace Agreement, which means they won't interfere if their workers seek to form a labor union.
"The Cannabis Place 420 has gone above and beyond. Their facility will be built union. They would like to see their job site be an equity job site with women. That's equity, that's justice," he said. "This is about creating good jobs and protecting the folks who can't speak for themselves."
"I appreciate the Cannabis Place and some of the individuals who spoke today," Ward D Councilman Yousef Saleh said.
He noted their General Manager is a Muslim like himself.
"I know it's a big taboo in our community. I appreciate the union coming to speak," Saleh added.
"Hurrah to the Marines out there who started this place up," At Large Councilman Daniel Rivera said since Orduna served in the Marine Corps.
Both were approved 7-0-1, with Ward C Councilman Rich Boggiano abstaining and Ward A Councilwoman Denise Ridley absent.
Control Board Reviews Cannabis Dispensaries
The Jersey City Cannabis Control Board (CCB) approved four adult-use cannabis dispensaries and denied three, including two very similar proposals last night.
The first application heard was Canabee, which sought to open at 453 Palisades Ave. Owner Diana Vasquez has a real estate business in Jersey City and lives there.
"She has a long history of community involvement," her attorney Dennis O'Leary said.
Vasquez said she reached out to Ward D Councilman Yousef Saleh about being based in the Heights and creating community involvement and programs.
She wanted to create an after-school program for kids to work at a design studio. Vasquez also wanted to hold monthly bilingual real estate classes on Central Avenue. She also reached out to Review Neighborhood Association seeking their approval.
"Did you actually meet with them?" CCB commissioner Stacey Flanagan, also the city's Health and Human Services director, asked.
"We had several conversations. I sent an email to their entire board," Vasquez replied.
"Did you have any other people you spoke to?" CCB Commissioner Glenda Sally Perkins followed up.
"I was told to speak to the RNA and Councilman Saleh, and that's what I did," Vasquez replied.
Both Flanagan and CCB Chair Brittani Bunney said the proposal lacked sufficient community feedback, with the latter noting there was still no proof of the email.
O'Leary noted Vasquez's father had owned the storefront for several years.
"There's a huge difference between a barbershop and a dispensary," Bunney said.
Perkins made a motion to deny due to an insufficient community impact plan.
The measure was approved 2-0(1), with Flanagan and Perkins voting yes and Bunney abstaining. CCB Vice Chair Jeff Kaplowitz recused himself since he was absent at the last meeting where Cannabee was discussed. CCB Commissioner Courtney Sloan was absent.
Aunt Mary's Dispensary OKed
The next application, Aunt Mary's dispensary at 706-710 Bergen Ave., had its name changed from Altus New Jersey, last week during the NJ Cannabis Regulatory Commission meeting.
"Can you please explain who the applicant is who lives in NJ, I would like to see some proof," CCB Counsel Ron Mondello inquired.
Mondello noted part owner Raj Patel lives in Cherry Hill, which helped Aunt Mary's meet the required five percent state residency ownership qualification.
Attorney Sean Mack noted they received their conditional license on Friday.
Patel explained they are working with the Triangle Park Community Center and the SCORES re-entry program to help felons get a job, as well as that he would move closer if their application was approved.
Outreach Issues
"I really tried to meet every business owner and employee I could manage. Some were neutral. Some were really enthusiastic about us coming there," Patel said.
"Did you reach out to St. Peter's or Hudson Catholic?" Bunney asked.
St. Peter's University and Hudson Catholic High School are adamantly opposed to the Medusa Dispensary and Lounge opening nearby and have filed a lawsuit to halt the application.
"No," Patel said.
In terms of community impact, he said they want to give one percent of their net profits to their community partners, the Deliverance Children's Ministry, and SCOREs re-entry. Patel said they have already held an expungement clinic.
He noted they were not operating any cannabis dispensaries out of state. They are a family business owned by his aunts and other family members.
Director of Triangle Park Community Center and Deliverance Children's Ministry Monica Shaw said they helped distribute school supplies in Greenville, followed by an expungement clinic she facilitated.
"I think they meet the qualifications," Kaplowitz said.
"This is a business district ripe for business. It makes sense to be in a SID that's engaged. I would move to approve this application," Flanagan said.
"Talk to St. Peter's and Hudson Catholic. We do know their feelings. They have a lot of concerns," Bunney added.
Their application was approved unanimously (4-0).
Bud Space
Bud Space, at 270 Newark Ave., was the next applicant. Their attorney, Jennifer Cabrera, noted they are a minority and women-owned business.
They have a Labor Peace Agreement (LPA) with the UFCW labor union to not oppose a labor union forming among their workers.
Majority owner Akita Methashah, of Morganville in Monmouth County, noted she has worked for BCB Bank for six years.
"I deal with a lot of cannabis accounts on a day-to-day business. So that got me interested," she said.
Methashah said her banking experience would serve her well in the heavily regulated cannabis industry. She has 70.5 percent interest, while several others own four percent each.
Cabrera noted they have yet to apply for the NJCRC conditional license.
"I want to hear more about your relationship with the management company," Flanagan said.
Mukesh Patel, of Ohio, was identified as the operations director of Green Buds.
"I will be helping Ankitha and Raj on a day-to-day operation," Mukesh Patel said.
He has experience managing About Wellness Ohio in Lebanon, OH.
"I will be moving here, help them from the ground up to help run the dispensary," he added, along with the fact that his daughter owned four percent of the company.
They are seeking to partner with Sarah's Daughter, which addresses domestic violence, and Redemption House to help the homeless.
"Can I ask how you found these organizations?" Flanagan asked.
Cabrera said they were told to go through Healthier JC and found them.
"I do think that corner is an awkward neighborhood for sales. What kind of research did you do to select that spot?" Flanagan asked.
Mudhar Patel said their family bought the site before they planned to open a cannabis dispensary there.
They were also approved unanimously (4-0).
Cream Dispensary
For the next applicant, Cream Dispensary, attorney Gerard Pizzillo represented the Perennial Group, who wants to open Cream Dispensary at 284 First St. He noted they were approved by the Planning Board earlier this year. Pizzillo said it was a minority and woman-owned business.
Owners Nicole Renzi, John Caracciola, and Karl Roberson were all noted to be New Jersey residents. They already run the Mission Cannabis Club in San Francisco.
Prasaguet said they had supported the Police Athletic League and the Whole Spectrum Autism Foundation, as well as that they want to work with the Minority Cannabis Academy non-profit to find qualified local workers.
Kaplowitz noted their application had several medical cannabis references.
"In my mind, everyone is a patient. I had a ruptured … disc. We have folks who come in … who aren't going through the medical program, and they talk to you about that," Prasaguet said.
Mondello noted while they called themselves "woman-owned," a woman does not have 51 percent ownership, to which Pizzillo said they were certified minority-owned.
"This is the first group that talked about service. That's an amazing value add," said Flanagan, noting their plan to pay employees to do charity work three days a week.
They were approved unanimously (4-0) by the board.
Cannabotique by Greenhouse
Cannabotique by Greenhouse, seeking to open at 125 Christopher Columbus Drive, owned by Julissa Bonilla, a lifelong Jersey City resident, was next. They bifurcated their dispensary and consumption lounge applications.
No details on lounges from the New Jersey Cannabis Regulatory Commission have been forthcoming.
Similar to the prior applicant, she said her employees could volunteer for organizations that clothe and feed the needy while being paid.
"I'm just happy you meet all the qualifications, finally. You need to reach out to more organizations regarding re-entry," noted Perkins.
She said that they plan to work closely with the Jersey City Anti-Violence Coalition Movement before being the final applicant to receive unanimous approval (4-0).
Two Applications Too Similar Denied
Artistic Dispensary at 365 Central Ave. and Idyllx at 171 Newark Ave. were the final two applicants for the evening. They drew the ire of the board since the applications were extremely similar aside from their locations.
"The applications are almost identical. Some of the same last names are the same. I personally feel uncomfortable with both of these," Bunney said.
"This is John Mackewich, he helped prep the application," attorney David Feder said.
"They seem very suspicious to me," Bunney asserted.
She noted that the supposed owner of the Artistic Dispensary was unaware of another person listed as an owner.
"Your MOUs were exactly the same," Kaplowitz pointed out.
As a result, their application was denied unanimously (4-0).
Feder asked if they could re-apply.
"We don't have an appeals process," Bunney responded.
Kaplowitz noted there was confusion between the cannabis dispensaries and their applications.
"There's nothing regarding social justice," Perkins said.
"They're completely misleading: your application is filled with errors," Bunney added before they were also voted down (4-0).