Yesterday Governor Murphy's social media account endorsed the legalization referendum via social media, along with the NJ Dems today.
His Twitter posted a picture of the State of New Jersey filled with cannabis leaves on a cannabis leaf background.
Governor Phil Murphy has been consistently in favor of cannabis legalization since beginning to run for office. Unfortunately. the State Senate did not feel the same way.
Murphy has spent a great deal of time fighting the South Jersey Boss George Norcross III and State Senate President Steve Sweeney (D-Gloucester). Many of the advocates and interest groups who hated Chris Christie and Sweeney for cooperating with him so willingly became ardent backers of Murphy.
Besides a general power struggle, the main point of contention was a question of economics. Murphy came in as a rich banker who wanted to raise taxes on millionaires and look critically at tax break programs.
South Jersey engineered the tax break program with Christie and touted Camden's redevelopment as evidence it worked. Sweeney refused to make a deal to increase the millionaire's tax even when Trenton was flooded with progressive advocates and union members. The same day legalization failed last year was the day of the hearing on the tax break program.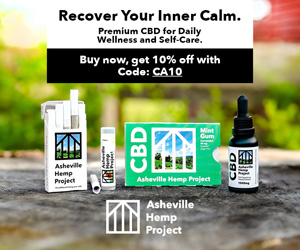 Now that a deal has been made and signed into law as next year's budget that included the millionaire's tax, it is possible things will change in Trenton. The question is, what sort of change.
Governor Murphy and NJ Dems Endorse Cannabis
In addition to announcing his public support for cannabis, the New Jersey Democratic State Committee (NJDSC) sent out an email in favor of legalization written by Governor Murphy.
In the email, Murphy points to the great injustice of Black and Hispanics being arrested far more than whites. He cites 35,000 a year, which comes out to 95.8 people arrested a day.
"Legalization would right those wrongs while also spurring massive economic development opportunities, job creation, and new tax revenue," Murphy said.
Governor Murphy also pointed out that cannabis prohibition is quite costly.
"New Jersey spends about $147 million a year on the legal processing of marijuana possession and makes 35,000 annual arrests. Using our public safety dollars for marijuana arrests doesn't make us any safer. By legalizing adult-use marijuana, we can free up police resources to focus on serious, violent and unsolved crimes, and reinvest those saved dollars into social services," he said.
"Our current marijuana laws can ruin lives based on one decision. Under current law, a person can land in jail over marijuana – with a criminal record that stigmatizes them for life and can make it harder to get a job, an apartment, or a credit card; to adopt a child; or to visit one's own children. Legalization has the potential to remove unfairly harsh punishments now suffered by entire families due to marijuana offenses," he said.
"This is our chance to make history in New Jersey, and it's all up to you. Vote Yes on Public Question #1. You may need to turn over your Vote by Mail ballot or flip to the second page to find Public Questions, so make sure to examine your ballot carefully," he added at the end.