Hoboken could soon be the site of competition between dispensaries seeking a monopoly on the city's many potential customers.
The Secaucus-based Harmony dispensary is seeking to build a second dispensary within Hoboken. Now, the Colorado-based company Terrapin Care Station is seeking to open there as well. Both seek to open near Hoboken's PATH subway station.
A consultant for the Harmony dispensary recently announced it could open by the end of the year in Hoboken.
Terrapin has secured a location at 86 River St. in Hoboken and plans to file their paperwork with the Hoboken Zoning Board soon. They applied for a license to operate there in last year's round of ATC applications that are being held up by a lawsuit held up by COVID.
Terrapin's therapeutic cannabis grower/processor operation in Pennsylvania fuels more than 90 percent of dispensaries there. Given the proximity to New Jersey and its footprint in Pennsylvania, it made sense for them to consider New Jersey. They found welcoming community partners in Hoboken non-profits and the city's officials to be equally receptive.
"Everything came together for us to land on Hoboken," said a spokesman for the company.
Socially Conscious MSO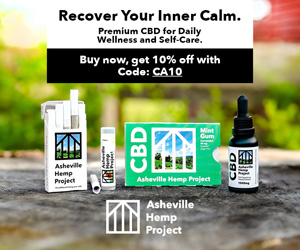 Unlike many Multi-State Operators (MSOs), which seem indifferent to the social justice aspect of cannabis legalization, Terrapin is quite socially conscious.
Terrapin said they have been working for three years to build community partnerships.
"We are excited to serve these communities as responsible corporate actors in meeting the needs of cannabis patients, while also leaving a positive community footprint," said Terrapin CEO Chris Woods.
Terrapin has pledged to assist in creating an employment pipeline by alumni of the non-profit WomenRising, which helps vulnerable women and their families to potential employment opportunities within Terrapin. Terrapin also has pledged financial support to the organization.
"Terrapin recognizes that partnerships between the business and non-profit sectors create synergies which benefit individuals and the larger community," said Roseann Mazzeo, WomenRising Executive Director.
Terrapin also has plans for a job fair with an emphasis on social equity. They will model the program after a similar event Terrapin held in Michigan, where they provided resources to disadvantaged communities looking to access the cannabis industry.
Color of Cannabis provides business support, mentorship, and partnerships for people of color and stakeholders impacted by cannabis prohibition. They will oversee a social equity informational session and resume-building workshop for Terrapin. Those who attend the informational session will receive resume-building and interview tips. Participants will be encouraged to attend a Terrapin job fair, and Color of Cannabis will screen resumes to ensure diversity in hiring.
"Terrapin is focused on planting local roots," said Woods. "We are so thankful to our partners in the Hoboken community who have welcomed us with open arms.
They also want to work with Project Help, a group dedicated to serving homeless veterans in northern New Jersey. Terrapin has pledged to support assisting veterans suffering from PTSD.
Terrapin helped launch VetForce in Pennsylvania, a security firm for the cannabis industry. They have plans to assist with a similar program in New Jersey.
"We have a proven track record that ensures that we will fit in with the fabric of this community," Woods added. "The relationships we have developed with the community allow us to serve as a responsible partner who is invested in the future of Hoboken and North Jersey."
Terrapin plans to work with the Hudson Pride Center that helps the LGBTQ community to educate the local community about the medical efficacy of cannabis, especially for conditions that might be relevant to the LGBT community, like anxiety and HIV/AIDS. Terrapin will also work with the Center on a jobs pipeline.
Woods actually has local ties. He grew up in Yardley, PA, across the Delaware from Ewing, NJ, and his parents currently live in Lambertville, NJ.
Founded in South Boulder, CO, in 2009 as Terrapin Care Station, the company has six dispensaries in Colorado, a medical marijuana grower/processor in Clinton County, PA, and a medical cultivation facility in Grand Rapids, MI.
Dispensary Competition in Hoboken and Elsewhere
Unlike many towns in New Jersey, Hoboken is quite welcoming to dispensaries. Their local ordinance allows for three medical marijuana dispensaries to be open within the Mile Square city.
Hoboken, with its vibrant nightlife, is convenient for midtown New York commuters. In the 1950s though, it was a crime-ridden industrial port that became infamous due to the film On the Waterfront. Now it's known to be a hip but pricy town.
Atlantic City will have more than one dispensary soon. The Botanist, built by Compassionate Care Foundation (CCF) and now owned by the MSO Acreage Holdings, and "Be" owned by MPX/iAnthus, which was scheduled to open in the spring before COVID hit.
CCF was founded by a senior official from in the Christie Administration and became known for its very high prices. They were outraged that another dispensary could be built in Atlantic City and unsuccessfully sued to stop its construction.
If there were actually more than one dispensary in a town, it might force their prices to be more competitive. Or they could agree to charge slightly lower prices, say $300 instead of $350 or $400. That would make it lower than it currently is but still higher than the price of cannabis in the underground market.