The NJ cannabis legalization and decriminalization clean-up bills passed the committees in the Assembly and the Senate.
Assembly Appropriations Committee Chair John Burzichelli (D-Camden) noted the horror of the violence at the Capitol Building and how it threatened democracy yesterday.
In the bill for underage possession of up to six ounces, instead of a disorderly person offense, NJ cannabis possession is a civil penalty for 18-to-20-year-old individuals. Amendments were added to the bill lessen the size of the fines from $250 to $500 to $50 to $250 for those 18 to 20 found to be in possession of NJ cannabis.
Those younger than 18 caught with NJ cannabis will be subject to a curbside warning or stationhouse adjustment which means they would not be in trouble with the law. However, with a stationhouse adjustment, they must sign an agreement and attend an anti-drug program.
Penalties are harsher if a teenager is caught in school where it would be a disorderly offense rather than a civil penalty, comparable to the penalty for alcohol possession in school. The new NJ cannabis bill also updates definitions to make them consistent.

One positive change is that it expedites the process for offenses to be cleared from the record five months sooner.
"We still believe cannabis should be treated just like tobacco in the state," ACLU Policy Attorney Joe Johnson said.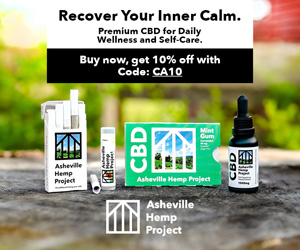 "All the recommendations would make this do the best thing possible for minors," Johnson said.
Burchizelli said Assembly members Herb Conway (D-Burlington) and Cleopatra Tucker (D-Essex) are working to clarify reporting statistics after Johnson spoke in favor of them.
Reporting statistics are important because they would indicate whether stationhouse adjustments are being disproportionately being given to minorities.
Professor Laura Cohen of Rutgers Law School said she planned to oppose initial draft. However, having heard the amendments she was pleased. Cohen said any criminal justice run-ins can have life-long negative consequences, even minor ones.
Ray Cantor of NJ Business Industry Association (NJBIA) lamented that corporate rights to impose safety at the expense of worker's rights are in theory harmed. He has been consistently making the same argument at all the legalization hearings.
Burzichelli admitted the bill is a work in progress.
Conway said alcohol causes hangovers and brain fog, unlike cannabis. He then asked Cantor was he was so adamant against cannabis use for workers.
"I think it's substantially different than being impaired on cannabis," Cantor said.
Judiciary Committee Passes NJ Cannabis Clean-up Bill
In the Judiciary Committee hearing on the NJ cannabis clean-up bill, Committee Chair Nick Scutari (D-Union) noted the committee only met to hold a hearing for the clean-up bill.
Senator Loretta Weinberg (D-Bergen) said she it was confusing they were correcting a bill that had not yet been signed or vetoed by the Governor.
"I don't get it," Weinberg said.
Scutari explained that ideally the legalization bills will be signed instantly after the clean-up bill passes.
"If you say that's technically appropriate, I'm prepared to believe you" Weinberg said.
Senator Gerald Cardinale (R-Passaic) said it was a strange process since usually a conditional veto has to be issued before a bill needs to be changed.
"This is not the first time we did this," Scutari said. He noted Murphy wanted the changes.
"This is the way we decided to go," he added. "I thinks it's more of a clarification bill."
However, "I didn't believe that was necessary," Scutari said regarding the clean-up NJ cannabis bill.
He said it would be likely there would similar NJ cannabis bills getting passed soon that adjusted parts of nuances of NJ cannabis legalization.
"We are now on January 7, 2021. There's not a day that goes by without uncertainty," Sarlo said.
The Bergen County Prosecutor and local police in Bergen towns have no idea what to do, they asked if officers themselves can consume Sarlo lamented.
"The uncertainty is not going to away," he added. Sarlo was a consistent proponent of corporate rights at the expense of workers.
"I think one of the most concerning things, is the language that would still suspend the license of those under 21," said Chris Goldstein of the National Organization for the Reform of Marijuana Laws (NORML).
He was not happy at the size of the fines in the bill.
"Those penalties are extremely harsh. Overly harsh," Goldstein said. He added there is the possibility of referral to court and drug treatment for those 18 to 20 years old caught with NJ cannabis.
He said in Philadelphia, cannabis was decriminalized with a $25 fine without threat of court or to drug treatment.
"Having prosecuted for most of my life, I don't think I suspended anyone based on that charge," Scutari said regarding taking away driver's licenses.
"Before that bill is passed, you could get your licenses suspended for walking down the street with NJ cannabis," he added regarding the overall decriminalization.
"We don't want to see anyone unnecessarily send into programs," Goldstein said. He noted people have to pay out of pocket or use insurance and have it added to their record and be a burden.
"It's not mandatory, it's an option," Scutari said
ACLU NJ Policy Director Sarah Fajardo said it would be better to blame the adults for supplying cannabis to minors and punish them instead.
She also noted that with amendments added introduced today that the bill itself is better.
However, "Monetary fines should have community service alternatives to avoid individuals getting swept up into the system," Fajardo said.
"We do think curbside warning and stationhouse adjustment is the best way to handle this," she added.
The ACLU NJ would like to see the data of who received warning to be preserved and collected.
It's going to be very likely that a majority of those under 21 given warnings are going to be Hispanic or Black.
Senator Kristin Corrado (R-Passaic) asked why the bill treats makes alcohol punishments worse than those outlined in the bill.
Scutari said this was the argument made between the sponsors and the Governor's office.
"This was kind of a middle ground," he admitted since it's not as lenient as tobacco use and not as harsh as alcohol use penalties.
"I agree we shouldn't punish an 18 year for a joint," Corrado said before voting no and citing Sarlo's employer concerns. Sarlo however, voted for the bill and Scutari thank ed him
"I'm starting to feel like Sisyphus," Scutari said.
Sisyphus is an ancient Greek character damned to Hades where he had to roll a boulder up a hill only to see it immediately roll down where he had to start the process again.
"I hope this is the last time we do this," he said. "We have an excellent piece of legislation."