The existing New Jersey dispensaries have formed the interest group NJ Cannabis Trade Association (NJCTA) ahead of adult-use legalization.
Shaya Brodchandel of Harmony Dispensary chairs the group. They are one of the smaller dispensaries that is a member of the NJCTA.
Susanna Short, a consultant for iAnthus, helped organize the NJCTA. She explained she represented iAnthus to New York Medical Cannabis Industry Association (NYMCIA). So it made sense to form a similar organization in New Jersey.
Short organized a meeting of the 12 medical cannabis license holders prior to COVID. The two issues that they wanted to address were adult-use legalization and social equity. Plans for the NJCTA were shelved when COVID and the subsequent crises hit.
They first advocated to the NJDOH for curbside pickup, expedited prospective employee screening, and home delivery.
Along with Brodchandel, the officers are Matt Harrel, Director of Government Relations for Curaleaf. The Secretary is Jeff Sand, Director of Government Relations of Columbia Care, and Todd Johnson, EVP of Justice Grown.
A Unified Voice for a Trade Association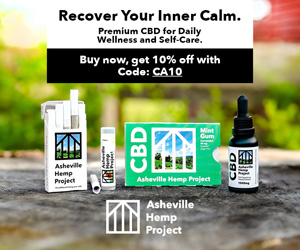 Short said they would be a "unified voice" for their members.
Short said the pandemic sidetracked the NJCTA from working on legalization and social equity.
"As we approach legalization, we want to make sure patient needs are met," Short said.
The NJCTA has yet to take policy positions. Short said social equity is a passion of hers that needs to be included in the cannabis legalization implementation bill. She thought it was important that micro business licenses be included. Also important were expungements for cannabis convictions and reinvestment into communities hardest hit by the War on Drugs.
"I'm hopeful that folks can achieve consensus on these types of things," Short said regarding the NJCTA.
NJCTA as an Interest Group
The NJCTA consists of the dispensaries that have won a license to operate in New Jersey. Even if their dispensary is not open yet, as in the last few. Its members are:
Harmony
Curaleaf
Acreage Holdings
Breakwater
Green Thumb Industries
Ascend Wellness/ Greenleaf Compassion Center
Verano
Columbia Care
iAnthus
Justice Grown
TerrAscend
GSD
Ascend Wellness is set to acquire the Montclair-based Greenleaf Compassion Center.
Some of the dispensaries have acquired medical cannabis operating licenses. Others are not in operation, such as Justice Grown, set to open in Ewing. Also, TerrAscend is set to open a dispensary in Phillipsburg.
Some of the dispensaries were previously associated with the NJ Cannabis Industry Association (NJCIA). It was not a branch of the National Cannabis Industry Association (NCIA). The NJCIA, though, has not been very active in recent months despite the imminent arrival of adult-use legalization.
It is noteworthy that, as a whole, they were not members of the New Jersey Cannabis Business Association (NJCBA).
Polling between 55 and 66 percent, the adult-use cannabis referendum is likely to win by a comfortable margin. Thus, many are seeking to position themselves ahead of time.
While only Acreage has contributed individually to the legalization campaign NJCAN 02020, NJCTA has contributed as a whole, they said. They were listed as a sponsor on one of NJCAN's fundraising webinars.
The Problems With the NJCTA Dispensaries
There is no doubt that the existing dispensaries are benefiting from a lack of competition. The lack of competition allows a company to charge $350 plus tax for an ounce of cannabis. Some dispensaries are better than others. Medical cannabis in New Jersey is overpriced and leaves something to be desired in terms of quality.
Many who are qualified to be patients are subsequently forced to rely on black-market cannabis for their medical treatment. There are currently 90,000 patients in New Jersey's Medical Marijuana Program (NJMMP).
"The DOH is putting millions of dollars in the pockets of the Governor's friends," attorney Joshua Bauchner said. He described it regarding the New Jersey dispensaries.
He said it makes sense the NJCTA was formed. They would all like to beat out the competition by offering adult-use cannabis first and keep the market small.
Cannabis Hearing Canceled
The New Jersey State Senate Judiciary Committee canceled the public hearing on the adult-use cannabis referendum. Committee Chair Nick Scutari (D-Union) was exposed to COVID and thus could not participate in a public gathering. It also seemed premature.
There was no bill attached to the hearing. Thus it was more like a town hall. It was not going to be the definitive hearing on the legalization implementation bill that was needed. It will likely be rescheduled.