In the latest NJ cannabis news, the Jersey City Cannabis Control Board (CCB) approved five cannabis dispensary applications, including one owned by Hudson County Commissioner Jerry Walker.
Legacy to Lifted, LLC at 490 West Side Ave was first. They were previously carried. Attorney Micci Weiss noted they received state approval from the NJCRC on October 27th.
"I have put significant hours in with training with the state and these contracts," Owner Chris Broderick said.
"I am a third-generation Jersey City resident. My siblings and I grew up in a one-bedroom apartment. I was arrested for marijuana and for intent to distribute. Nobody wanted to hire a convicted felon," he explained.
Broderick now runs his own trucking company.
"I have already spoken to all my neighbors, and they were supportive," he noted.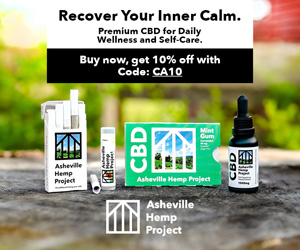 Broderick said they also had a great meeting with Ward B Councilwoman Mira Prinz-Arey.
"What is the square footage?" CCB Commissioner Courtney Sloane asked.
Broderick said it's 1500 sq ft.
"Chris put a lot of effort into the training. We have done a lot of operational training," cannabis industry consultant James Barr said.
Legacy to Lifted
Broderick said he wants to create an apprenticeship program for minority felons to rise in the ranks.
"After a couple years, you're going to give your employees equity?" CCB attorney Ron Mondello asked.
"If they meet the right credentials," Broderick said.
UFCW union leader Hugh Giordano said they plan to work with Legacy to Legal on their apprenticeship program. They also have a Labor Peace Agreement (LPA) signed with them whereby Legacy to Legal would not prevent its workers from joining a labor union.
"Would that include apprentices as part of the union?" CCB Commissioner and Health and Human Services Director Stacey Flanagan asked.
Giordano said it would. Shane Haywood and Alexis Torres also spoke in favor of them.
"This is who the program was designed for," Weiss said about the NJCRC license prioritizations.
Sloane noted her previous concerns about Broderick's experience.
"I want to understand how Chris is going to run the business day to day," she said.
Broderick said they would have a secure entry and do inventory checks at least twice a week. A receptionist would keep track of customers and show them where to go. Only those 21 and over are allowed.
"Who will manage the operations? Sloane asked.
"I'm going to be mostly doing everything at first and then train everyone with HR," Broderick said.
"Your security, are they armed?" CCB Commissioner Glenda Salley Perkins
asked.
"No," Broderick said. "I don't think that represents the cannabis community."
"What's going to be happening there?" Flanagan asked about the trucking company,
"I will put someone in position so they will take on more day-to-day operations," Broderick said.
They approved 4-0, with CCB Chair Brittani Bunney abstaining.
NJ Cannabis Dispensary News: Neon Heights Approved
The next application was Neon Heights at 535 Newark Ave. They were also awarded a dispensary license in October by the NJCRC.
Matthew Keisoglu of Jersey City explained he works at a licensed dispensary. He added he was arrested for cannabis.
"Is there any non-compete?" Flanagan asked.
"He signed a confidential non-disclosure agreement. There was no non-compete. Very surprising," Attorney Rosemarie Moyeno Matos said.
She has made cannabis news in her role as East Orange's cannabis board attorney and with her client Medusa which seeks a lounge.
Alexandria Alcala, who owns 95 percent, also lives in Jersey City. She moved to Jersey City from New York City shortly after cannabis legalization passed and she became immersed in the community by volunteering.
Alcala has a background in commercial real estate and budtending. She said they worked with Ward C Councilman Rich Boggiano to secure community support.
Application Details
"You were going to raise funds for a percentage of a business. Does that require reporting to the city and the state, if there are additional owners?" Vice Chair Jeff Kaplowitz asked.
"We can update the board as they take on investors," Matos said.
Flanagan said it would be difficult to regulate this and prevent conflicts of interest.
"The majority won't change," Mondello noted.
Alcala said that the company's valuation increases significantly once locals secure approval, making the raising of money easier.
"How are you going to do your recruitment?" Sloane asked.
Alcala explained they sponsored Cannademix, an educational platform that had an event where they collected many resumes.
Bunney noted those who submitted resumes want jobs now while dispensaries won't open for months.
"She's done more than other applicants on that street," she added.
Flanagan said it would be hopeful for them to speak to Dickinson High School, which would be nearby.
Kaplowitz liked that Ward C residents would get discounts.
"One of the things that is important is doing the work before you come here," Bunney said. "I love that you work with PS 127."
They approved all 5-0.
Greener on Grove
Greener on Grove, LLC, at 608 Grove Street, was next. Matos, who was their attorney as well, said they were a minority-owned company that the NJCRC approved them in July, along with many others in significant cannabis news.
Owner Syringa Ko explained she is a mother of two who has built support for cannabis through the PTA.
"Does Shopping Cart Quarters have an interest in Greener on Grove?" Kaplowitz asked.
Syringa's brother Haines Ko who is the CFO, said Syringa owns Shopping Cart Quarters and it owns Greener on Grove.
He explained he worked in finance and advised a cannabis company traded on the Canadian Stock Exchange.
Sloane commended their work with St. Lucy's shelter, which Haines described.
They approved 5-0.
Treehouse Ventures
Treehouse Ventures, LLC, at 495 Communipaw Ave, was next. Their attorney Jennifer Cabrera explained their micro business has a conditional license issued by the NJCRC in June.
Tawfic Helou of Caldwell in Essex County owns 90 percent. Helou had a cannabis conviction and was a Social Equity applicant. He further explained he built several laundromat businesses.
He said he wants to support the Anti-Violence Coalition led by Pamela Johnson.
Treehouse Ventures owner Pio Jang noted he lived in Jersey City for 12 years.
"My father served as an honorary Hudson County sheriff in the late 80s," he added.
Jang noted his mother had a store in the city.
Helou wanted to hire people from the Intensive Supervision Program (ISP) for non-violent felons he graduated from.
"I didn't hear a lot about the mechanics and operations. What's needed in the community is someone who is there," Flanagan said.
Their consultant's remarks were offensive to them about the transitional nature of the neighborhood.
"I got that too," Sloane said. "I didn't hear you talk about the community."
Perkins was offended and noted their lack of community involvement.
Flanagan noted they have voted for a few companies with few ties to Jersey City.
"They have more of a connection with Jersey City than others who have come before us," Bunney said.
Kaplowitz said conditions to their approval were that they should immerse themselves in the community and introduce themselves to their neighbors.
They approved all at 5-0.
Top of the Pot Dispensary
The next applicant was the micro business Top of the Pot Dispensary at 107 West Side Ave. Tuesday Caldwell is the 51 percent majority owner, and Hudson County Commissioner Jerry Walker is the 49 percent owner.
When an elected official owns a dispensary, it is notable cannabis news.
"It's 100 percent African American and 100 percent locally owned," attorney Elnardo Webster said.
He noted they're in an Impact Zone.
Walker said they want to train students 21 and older to work in the cannabis industry.
Cardwell said she was a real estate agent and worked for the former Glenn and Sandra Cunningham Foundation.
Webster said they want to work with other license applicants on expungement.
Former Ward F Councilman Jermaine Robinson spoke in their favor. He noted Tuesday's husband owns a chain of daycare centers that employ 200 people.
They were approved 3-0, with Flanagan abstaining and Bunney recused.