The NJ State Senate Judiciary Committee is planning to have a hearing on Thursday regarding the cannabis implementation of the referendum.
Since cannabis implementation has been polling well all year, it is not the gamble it would appear to be on the surface to set the details of something that may or may not happen.
Advocates want to see strong small business provisions, homegrow, remedies for cannabis convictions, racial equity provisions for Hispanics and Blacks harmed by the police, and especially homegrow.
Many grassroots activists and supporters do not think that State Senator Nick Scutari (D-Union) can deliver an ideal bill.
Across the industry, social justice provisions have been implemented after the fact of legalization, and the industry was set up, which has led to an absence of Hispanic and Black dispensary owners and executives. Illinois was the latest state to implement social justice reform as part of adult-use cannabis, and it has not worked how many hoped it would.
The way New Jersey's medical cannabis has played out, many activists and diehard believers in cannabis legalization are exceedingly wary.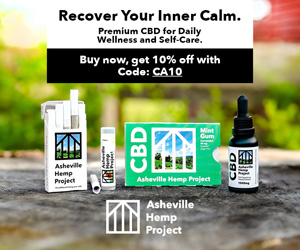 Many did not like the bill introduced in 2018 for cannabis implementation, S. 2703, by Scutari because it limited expungement to those arrested for five pounds and under of cannabis.
The website says "the committee will receive public testimony concerning the legislative implementation of Public Question No. 1 on the General Election ballot, which, if approved, would legalize cannabis for personal, non-medical use by adults age 21 years or older. Public Question No. 1 would also create a legalized cannabis marketplace overseen by the State's Cannabis Regulatory Commission."
Cannabis Implementation
Many think it will take at least a year if not 18 months. Nevada and Illinois implemented their adult-use cannabis market in about six months while it took California and Massachusetts about two years to do so.
The fact that the Cannabis Regulatory Commission (CRC) has yet to be seated will likely delay cannabis implementation significantly. Of the five members, only the one given to State Senate President Steve Sweeney (D-Gloucester) has been identified. Most expect Jeff Brown who oversees the New Jersey Medical Marijuana Program (NJMMP) to have a similar role on the CRC. The CRC was outlined as part of the Jake Honig Act which passed last summer. It has been delayed as part of the lawsuit that is also delaying the NJ Department of Health from issuing 24 licenses.
The Cannabis Domino Effect
People expect if New Jersey legalizes by referendum in less than two weeks, PA will in push again the lame duck aggressively while NY will then follow in spring.
This is very interesting because a lot of the projections of the revenue for NJ cannabis are based on people visiting the state to buy cannabis. But if NY and PA have their own dispensaries, how much are people going to visit?
If New Jersey opens their market first then they will seize the market share, especially if high-quality products are available.
That would require a complete 180-degree turn from languid space of change in New Jersey regarding cannabis implementation.
Not that it would not be welcomed. On the contrary.