Cannabis decriminalization passed the New Jersey State Senate today but not the Assembly, which still needs to pass the bill.
It passed the State Senate 29 to 4. However, it was disappointing the Assembly did not vote on which they still need to do before Governor Phil Murphy can sign it into law.
"There is … a feature of this bill that creates great concern," said State Senator Gerry Cardinale (R-Bergen, Passaic) at the beginning of the debate before its passage.
"This bill defangs the police. It handcuffs the police. Probable cause is necessary so police can effectively do their job of discovering illegal substances in one's car. This bill says they can't do that," Cardinale explained.
Social justice advocates considered that inclusion a cause for celebration in cannabis decriminalization.
"The bill provides for virtual expungement where people will be allowed to say they do not have a conviction. However, those convictions will remain unsealed. So, in fact, it will not be an expungement. A virtual expungement, as defined, will allow an employer or anyone doing a background check to access those records," said Senator Nia Gill (D-Essex). "How can we decriminalize a psychedelic drug called magic mushrooms?"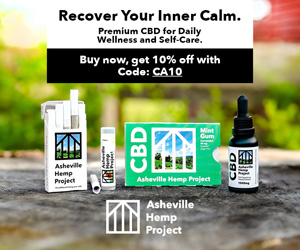 Many noted that it was quite surprising that shrooms were inserted into cannabis decriminalization last Thursday.
State Senator Loretta Weinberg made a motion to table Gill's amendment, which passed 16 to 13.
"The mushroom piece was compromising. It needs to be readdressed. I don't know enough about the mushroom piece," said Ron Rice (D-Essex). "We keep making excuses for getting things done in this house in particular. "We need to go back and address the concerns Senator Gill is raising."
"This body has created two levels of justice. One if you can wait and pay to get an expungement. But if you can't and you're struggling, and you are looking to to help provide for your family, your children, or even go to college. We have said if you're black brown and poor, for that there will be no equal justice," Gill said.
Expungement won't be automatic, but rather something an individual has to pay a fee to process.
Senator Nick Scutari defended the inclusion of magic mushrooms, saying, "the psilocybin is not decriminalization."
He explained that lessens the charges from three years to six months possible jail time for a first-time offender.
"It's outrageous that we allow this to begin. If it were anyone's kids, and they're facing five years in prison because they had a teeny amount, they'd be beside themselves!" he exclaimed.
He also noted its medical efficacy.
Senator Robert Singer (R-Ocean) said he tried to introduce cannabis decriminalization with Rice previously and said, "it was held captive by legalization," and noted the lack of automatic expungement.
"Since we don't have the votes to change it, I'll support it. But I'm disappointed," he said.
"This is a real issue. This affects people's lives every single day. We need to be worried about getting this done now," said Senator Sandra Cunningham (D-Hudson).
She noted Jersey City Mayor Steven Fulop allowed cannabis decriminalization before the state government under Murphy reprimanded him for doing so.
"Today, New Jersey has an opportunity to address its history of racism and social injustice," said Teresa Ruiz (D-Essex).
She noted New Jersey was ranked the 11th highest state for arresting African Americans in 2018. Ruiz said arrests went up 50 percent from 2010 to 2018.
Ruiz said it was the most progressive cannabis decriminalization in the nation. Advocates agreed with her earlier this year when it was first introduced.
Ruiz said it addresses dealing with drug paraphernalia, parole, pre-trial, and sealing certain records. All pending charges would be dismissed
She noted there is an ongoing conversation about making expungement automatic.
"A lot was comprised," she acknowledged.
"I still have to think about the person who could get detained yet two blocks that person cold push out pounds of weight," Ruiz said. "We have to create concrete pathways to take someone from street corner to the storefront," she said. "I hope the communities devastated by these policies… will be made whole again."
Cannabis Decriminalization and Implementation
A deal has been made by Murphy and State Senate President Steve Sweeney (D-Gloucester) whereby a seven percent cultivation tax would be levied on cannabis along with a sales tax for purchase, which has yet to be determined.
That seven percent could then fund some of the social program advocates called to be included.
It will be interesting to see how quickly decriminalization can be implemented, and charges can be erased.