We are thrilled to announce that one of the five NJ Cannabis Regulatory Commission (CRC) commissioners, Krista Nash, a leading voice in the NJ cannabis industry, will be joining Heady NJ and the UFCW 360 cannabis workers union in our upcoming event as a keynote speaker for our upcoming event on the growth and development of South Jersey cannabis on Saturday January 21, 2023.
The CRC is the state agency implementing New Jersey cannabis legalization during this time of robust cannabis industry growth and expansion throughout the state. Our "Working In South Jersey Cannabis" event will provide exceptional insights into working in NJ cannabis and carving out a path to a career in cannabis.
Nash brings a wealth of knowledge and experience to the table. Having worked with some of the biggest players in the industry, she developed a deep understanding of the current market trends she has deep insights to share. She also can shed light on future potential opportunities and impacts of the cannabis industry. She is appointed to serve on the CRC by Governor Phil Murphy.
We are very confident her insights and expertise will be an invaluable addition to our event. We are very excited and honored to have her as a part of our event.
As a keynote speaker, Cannabis Regulatory Commissioner Krista Nash will share her insights on the exciting developments happening in the cannabis industry in South Jersey.
The event is co-hosted by both Heady NJ and UFCW 360. These two organizations have been at the forefront, driving the cannabis industry forward in our state. They have the potential to bring significant economic growth and job opportunities to our communities.
With Nash's insights, we are sure to gain a deeper understanding of the impact these organizations and the cannabis industry as a whole will have on our local and state communities in the coming years.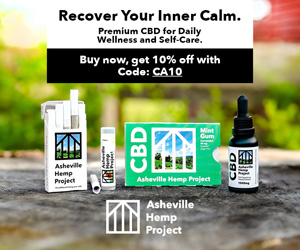 We are excited for Nash to share her thoughts on this topic. We look forward to her bringing her wealth of experience and knowledge to all of our guests and attendees. Krista Nash joins Heady NJ event Keynote Speaker.
Nash-Bio

On January 21, 2023, Heady NJ Editor & Publisher Dan Ulloa is hosting and moderating a panel discussion focused on the spread of the cannabis industry across the state and all of the opportunities it brings.
The South Jersey Working In South Jersey Cannabis Event panel will feature:
UFCW union leader Hugh Giordano.
Manufacturing license winner & CEO of the Good Lettuce Company, Travis Ally.
Expert advocate & businesswoman Wednesday Mayer of Sativa Cross.
And also experienced cannabis attorney Lou Magazzu are speakers on the panel as well!
And finally, Cannabis Regulatory Commissioner Krista Nash will address the audience as a keynote speaker.
The event is on January 21, 2022 and is at the UFCW 360 HQ located at 400 Commerce Lane, West Berlin, NJ in their large multipurpose meeting room at the local union hall.
Get tickets and more information before the event sells out!
…And Don't Miss Any Future NJ Cannabis Events!
Get on Our List and check out our newest addition, our Local Cannabis Finder & Industry Guide by Heady NJ.