By Elliott Nguyen
After his experience in cannabis advocacy, West Milford Councilman Michael Chazukow is happy to see progress being made to establish his local cannabis industry.
West Milford in Passaic County took the initiative last December after Chazukow was elected, before he was sworn in, to pass a pro-cannabis resolution. This allows cannabis retailers, growers, distributors, and processors within properly zoned districts.
"It's pretty wonderful," Chazukow said in an interview about enacting cannabis policy.
He noted that several companies have approached the town about opening cannabis businesses. One of them, the Demeter Group, received the first supporting letter.
"Always great when you know somebody who knows the community," Chazukow said.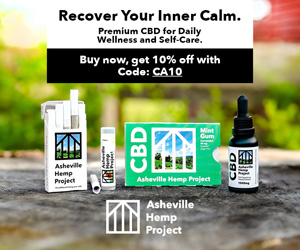 Chazukow expressed his pleasure that companies seem to have an interest in the local cannabis market already.
He also discussed how West Milford's approach differs from many other New Jersey towns ahead of the Aug. 21 deadline.
"A lot of the surrounding towns are banning it," said Chazukow. "I guess that only bodes well for us. It's exciting."
Cannabis has not been particularly controversial in West Milford, with November's ballot question passing more than 2:1 which empowered the council to successfully agree on a resolution much sooner than most towns in the state. Chazukow called the result a "pretty straightforward mandate from your constituents."
Because the town was early in passing its ordinance, it may have an advantage in the cannabis market, he explained.
They'll likely be able to get the consumers that would have shopped elsewhere otherwise.
Launching Local Cannabis Policies
Chazukow's pro-cannabis stance is not always shared among Republican council members in the state.
"It will be very interesting to see which towns reverse course on that," he said regarding the temporary ban.
He noted that some towns feel forced by Governor Phil Murphy (D) and do not see the referendum as a mandate.
Some of the resistance to allowing cannabis may come from old misconceptions, he said. People have been "lied to since (they were) children about the harm of cannabis," said Chazukow. "Something that can be recreational can also be medicine. People can't really wrap their brains around it."
He also expressed hope that homegrowing would eventually be allowed as the market matures.
"They should have it already. Gardening itself is therapeutic," he said. "Gardening shouldn't be a crime. It's a non toxic plant. It's ridiculous."
Chazukow is hopeful that the market will expand, citing the general lack of complaints about it. He said he has enjoyed supporting cannabis, calling it serendipitous after being a cannabis advocate.
"I'm very grateful for where it ended up," Chazukow said. "It's very rewarding work."
He invited businesses to look towards West Milford, saying cannabis "entrepreneurs are welcome in my community."
West Milford had voted both for Donald Trump and cannabis legalization last November.