Rohan Marley, son of the legendary Bob Marley and a local, has partnered with Colorado-based Lightshade to get an NJ dispensary license in Montclair.
Rohan has strong roots in North Jersey. He raised five children in South Orange in Essex County with the singer Lauryn Hill. After he played college football in Florida for the University of Miami, Rohan moved to New Jersey.
Bob Marley's sons, the Reggae musicians Ziggy, Stephen, and Damien Marley, are his brothers. Makeda Marley is a half-sister who also lives in New Jersey. Rohan was Bob's sixth child of 11 total with Rita Marley.
Despite having based decades ago, Bob Marley remains a cannabis cultural icon.
While based in New Jersey, Rohan Marley has maintained roots in his home country of Jamaica. He initially started a company that grew coffee there.
Lightshade Chief Operating Officers (COO) Michael Leach is a local from Little Falls, NJ, in Passaic County.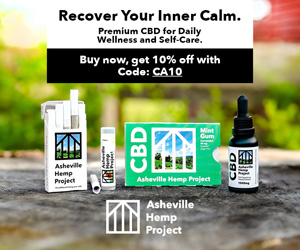 Regarding Rohan, "the man is a fireball, super passionate, many ideas, concepts, like the energizer bunny, he's been really cool to work," Leach said, praising his creativity.
He called it an "experience like no other."
A Montclair, NJ Dispensary
Marley's partners, attorney John Zidziunas, Dr. Anthony Caggaino, and his son Erik reached out to Leach. They were not the only ones that reached out, Leach noted. However, Rohan's passion for social equity made them stand out.
Leach said it was a natural fit, similar to "love at first sight."
He was attracted by Marley's strong social equity beliefs that include community involvement and hiring from the community.
Montclair seemed to be a good place to locate an NJ dispensary given the town and county's population density.
"Montclair made sense. I knew the neighborhood and the block," Leach said. His father had a deli in Upper Montclair on Valley Road. Leach himself went to William Paterson University. Plus, his children and grandchildren are still based in North Jersey. Leach moved to Colorado from New Jersey in 2007 and entered the cannabis industry in 2014.
Lightshade is strictly interested in the retail side in New Jersey.
Other competitors had stronger ties to other regions, so they put together a very strong application for Montclair. They applied in the 2019 round, which is tied up in the courts.
"Patience is a virtue. There's years and years and years of history we have to learn from," Leach said regarding the delay.
They're not the only potential NJ dispensary that's been waiting 13 months to hear if they will win a license.
There is already a dispensary in Montclair that was recently purchased by Ascend. Greenleaf Compassionate Center was the first medical cannabis NJ dispensary that opened in New Jersey. However, it is not regarded as the best.
He said New Jersey's law that prizes municipal autonomy, known as home rule, is similar to those in Colorado where towns set their own rules to allow or restrict cannabis. That means a company often has to calm people's fear in the process of opening up a new location.
"It's a lot about education, getting city fathers and mothers to understand the industry, and helping people be comfortable with the education," Leach said.
"It's not our first time to the dance," he added regarding the prospect of opening in New Jersey with Rohan Marley. In the past, it has taken two to three years from concept to construction to open an NJ dispensary.
Lightshade Cannabis Company
Leach said they are arguably the largest privately-held cannabis company in Colorado. Lightshade operates dual adult-use and medical cannabis dispensaries. They have nine stores in Colorado, three indoor grow facilities, and one 45,000 square foot greenhouse. He called his grow house "a sea of green."
"Cannabis is a retail animal unlike any out there," Leach said, noting the tight control around the product and the high legal compliance costs.
There are mandatory controls to account for products down to the gram, which raises the price of doing business, and being compliant.
"If that's what we have to do… then so be it," he said.
Social Equity Principles Taken to Heart
"I would like to make a few bucks, but that's all part of the investment process. Once the business is buttoned-down, we can get engaged in good community behavior," Leach said regarding social equity.
They have made great efforts to stay true to their roots and stay away from a corporate mentality solely focused on Return on Investment (ROI).
"You need to make a couple dollars to keep the doors open, but it's the legacy you leave behind that is super valuable," Leach said.
Lightshade supports many social equity initiatives led by their Vice President of Compliance, a woman of color. They are leading the legislative fight for Colorado expungement, "ending the futile War on Drugs, that just ruined people's lives and did nothing to improve society as a whole, just wasted a bunch of money," Leach said.
"As the grand experiment of cannabis has matured, any concerns of shenanigans have proven to be unfounded," he noted.
Regarding his experience in the industry, Leach said, "I love it. Every day is a new challenge. Every day is a new opportunity."