The New Jersey Department of Health (NJDOH) announced that MPX has been approved to start growing cannabis at their facility in Pleasantville, NJ, across the bay from Atlantic City. Melting Pot Extracts (MPX)  Chief Strategy Officer and Director at iAnthus Beth Stavola said they put the first seeds in the ground today. IAnthus Holding Company, Inc owns MPX.
The cultivation facility will be 33,000 square feet and includes an extraction lab and a kitchen to produce edibles. It was the ninth ATC to receive a growing permit after TerrAscend last month.
According to Stavola, the dispensary will be opened in early March. The dispensary will be located in Atlantic City at 1575 S. New York Avenue. It is called "Be," as in "Be healthy" or "Be your best self." The dispensary will be 1,300 square feet.
Developments in Atlantic City
Stavola won the license to build an Alternative Treatment Care (ATC) in Atlantic City as CEO of MPX in 2018 before iAnthus bought it. MPX was one of the six companies that won a medical license in 2018.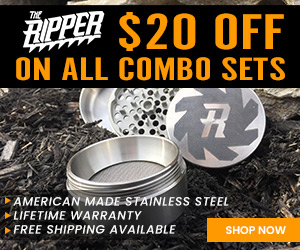 While initially looking across the state for a suitable location in the short time frame from the announcement of available licenses to the application deadline in 2018, Stavola looked across the state for suitable properties. There seemed to be an opportunity in Atlantic City, and she took it.
Hopefully, it will be a boon for Atlantic City. That city needs it. Stavola said the situation reminds her of Las Vegas where the owner of Zappos, a shoe company, invested millions in downtown Vegas which helped revive it.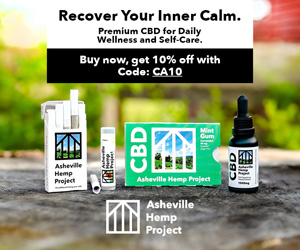 "It's totally awesome now," she said regarding downtown Vegas, after initially being very dilapidated.
She noted she is worked with developer Pat Fasano who redeveloped Asbury Park and is now looking to revitalize Atlantic City by building a new hotel, bars, and restaurants. After working elsewhere in the country, she is happy to be opening a dispensary here in the Garden State.
"We are thrilled to be entering the New Jersey market, my home-state, and our milestone tenth state market," Stavola said. "We greatly look forward to servicing the medical marijuana community and being part of a path forward toward full adult-legalization."
Growing MPX Into an MSO
It's been quite a journey for Stavola and MPX. Stavola built MPX into a Multi-State Operator (MSO) in its own right prior to being purchased. At the time, they had operations in Nevada, California, Massachusetts, and Arizona.
She initially had a successful career on Wall Street from which she retired to focus on raising her six children in Middletown. While officially retired, she was doing personal investments when a broker approached her asking if she was interested in investing $1 million in a medical marijuana (or clinical cannabis) dispensary based in Arizona.
"I said no 100 times before I said yes," Stavola said. After getting over her initial hesitation, she took the plunge. Unfortunately, the owner of the company turned out to be unscrupulous, and she forced him out and took over the business. Stavola realized she enjoyed the business and began expanding it. But it has not been easy.
"Everything is hard in marijuana. A lot of blood, sweat, and tears. A lot of money I never knew I was going to get back," Stavola said. She added there was also a great stigma about the industry in New Jersey at the time. This was exacerbated by former Governor Chris Christie's exceedingly negative attitude toward it.
Progress
However, time and a new Governor have changed things, and the New Jersey medical marijuana program has become much more vibrant.
Having built up MPX, it was bought by iAnthus. Stavola remains CEO of MPX and has joined iAnthus as their Chief Strategy Officer.
iAnthus owns and operates licensed cannabis cultivation, processing, and dispensary facilities across the country. Combined with MPX, they have 42 dispensary licenses across the country, including stores in which they have minority ownership and those that have yet to be opened. Stavola said that iAnthus was the right fit for MPX in part because they were operating in states they were not.
"There absolutely terrific, great business partners," Stavola said. "It's great."
Because she has won many medical marijuana dispensary licenses and built a successful company, Stavola is respected in the industry and speaks at many events.
Medical Marijuana Industry Growing
In addition to MPX, Verano and Columbia Care received permits to begin growing as well. They were all awarded their respective dispensary licenses in 2018. It has taken some time to build the proper facilities.